Gifts of residual client balances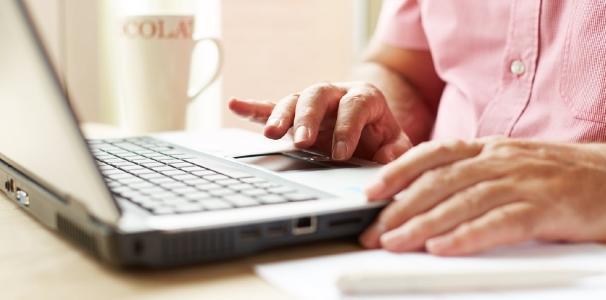 Like many charities, Cancer Research UK benefits every year from the generosity of firms gifting residual client balances. We look back at some recent donations and the contribution firms supporting us in this way have made to the fight against cancer.  
What is a residual client balance?  
Firms sometimes end up holding money in a client account at the end of a matter, such as an estate administration, which they are unable to return to the client or third-party legally entitled to it. The Solicitors Regulation Authority (SRA) sets guidance for firms where this occurs, enabling the balance to be gifted to charity in certain circumstances.  
Residual client balances can equal a few pence, to significant sums. For any amount over £500 relating to a single matter a charity can be asked to indemnify the donation should the legally entitled owner of the funds come forward. Cancer Research UK offers an indemnity in these situations, enabling larger gifts and the life-saving research they fund. To request a copy of our indemnity template, you can email your local Legacy Partnership Manager.  
How can we gift our residual client balances to you? 
Should your firm wish to gift residual client balances to Cancer Research UK you can follow the steps outlined on our website for paying in a legacy gift. We are requesting payment by BACs where this is possible due to ongoing disruption caused by the pandemic. Please note for any amounts over £500 in residual client balances we will ask if this relates to a single matter, if it does we will also ask you to confirm SRA approval for the distribution.  
What difference does this make? 
1 in 2 people born in the UK after 1960 will get cancer in their lifetimes. Our research saves lives, with Cancer Research UK's research playing a role in developing 8 out of the world's top 10 cancer drugs.  
We received over £30,000 in 2021 through residual client balance payments, which is already making a difference to cancer survival. This amount could buy a pipetting robot – a robo-scientist to take on the time-consuming task of pipetting, giving our scientists more time to do the brainwork to find new ways to beat cancer.  
Saving time is not the only way we make faster progress towards greater survival; cancer happens within the body, so it is important to replicate human conditions in the lab. Our scientists will use incubators to keep cells warm so we can study how cancer cells respond to different treatments at body temperature. This gives us more reliable results as to which treatments are most effective.  
In total, we invested £388million in research during our 2020/21 year and are the biggest charitable funder of cancer research globally. Like many firms, we are nearing the end of our current financial year in March 2022 and despite continued uncertainty caused by the pandemic, our determination to beat cancer hasn't faltered.  
Every step we take towards beating cancer relies on every pound donated. Thank you to every firm who has supported us with residual client balance gifting over the years and the continued difference all our partners make to Cancer Research UK.  
Together we will beat cancer.  
James Taylor, Legacy Management Officer  
Charlotte Waite, Legacy Partnership Manager (National) 
Any questions?
Talk to your Legacy Partnership Manager if you have any questions about this blog post. 
Each year we process over 6,000 gifts in Wills, making us the leading experts in the sector. Our team of Legacy specialists can provide you with all the information and support you need to help create a future where everyone survives cancer.