Research opportunities in cancers of unmet need
We're increasing funding for four notoriously hard-to-treat cancers, and we can support you as you move into this field.
We're building a broad portfolio of research into these cancers by funding investigator-led projects, partnership initiatives, and making long-term investments in research facilities and resources. We're also committed to supporting the next generation of cancer researchers, and we have a range of opportunities to help you develop your research career.
​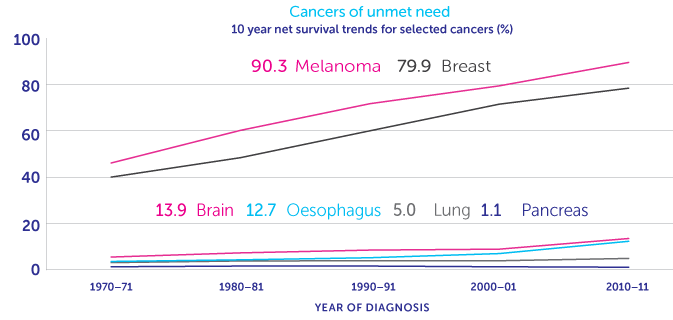 Over the last 40 years, research has driven improvements in prevention, detection and treatment, revolutionising cancer medicine. Overall, survival has doubled. But lung, pancreatic, oesophageal cancers and brain tumours share poor five-year survival and have realised only limited improvement in recent years.
In 2014, we made these "cancers of unmet need" a priority in our Research Strategy.
Our approach
We recognise that the cancers of unmet need research community has faced a variety of barriers, including a lack of research tools and a strong infrastructure. Our pillars aim to change this by driving investment in four key areas to provide the community with the support it needs. We will:
Support research that will benefit patients

Develop research capacity in the UK

Connect people and partners

Engage scientists, supporters and staff
We've already doubled our annual spend on cancers of unmet need since we launched our strategy in 2014, delivering high-impact research programmes and infrastructure, and funding more researchers to work on these cancers.
Advice for applicants
Our funding committees support research across all cancer types but will prioritise proposals for work on cancers of unmet need as long as they have a sound biological rationale and are of a sufficiently high quality.
Regardless of your career level, if you're thinking about moving into the field, if you have an idea you'd like to discuss, or if you simply want to know more, please get in touch. We can help you find suitable funding and guide you through the grant application process.
We can help you apply your research to cancers of unmet need for the first time, whatever field you work in and wherever you are in your career. Our case studies explore how some of our researchers have made meaningful steps to put cancers of unmet need at the centre of their research.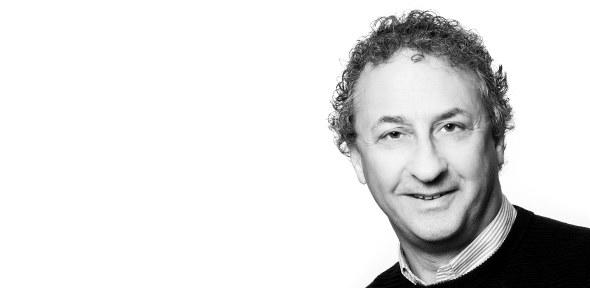 Gerard Evan is Sir William Dunn Professor and Head of the Department of Biochemistry, University of Cambridge, and recipient of a CRUK Programme Award. Here he shares his advice on making a successful funding application.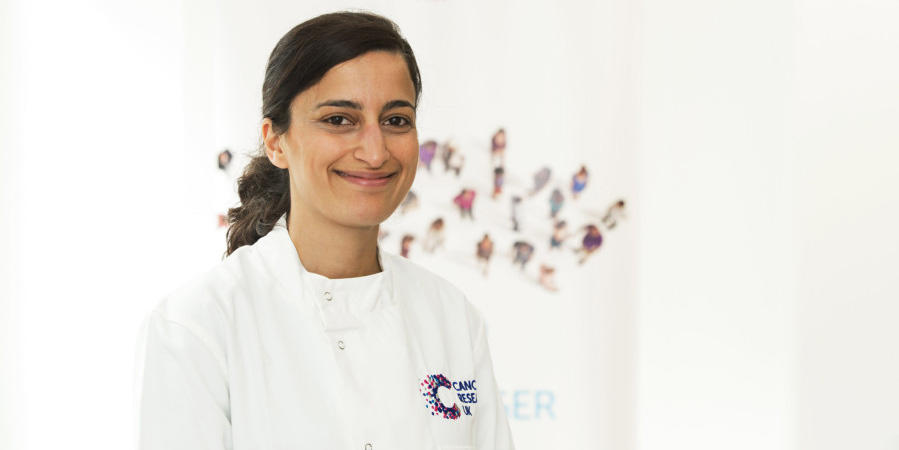 Noor talked to us about moving to the UK, developing her research on brain tumours, and building her research group with a CRUK Career Development Fellowship.

This year's Pontecorvo prize for Best PhD Thesis has been awarded to Dr Nicholas McGranahan, an outstanding young scientist at University College London and the Francis Crick Institute.
We host a variety of events every year to help accelerate research, from our flagship international conferences, to exclusive meetings for the researchers in our community. Our biennial conferences for harder-to-treat cancers bring together researchers from across disciplines to spark new opportunities for collaborative research.
| | | |
| --- | --- | --- |
| Next event: Spring 2020 | Next event: Autumn 2019 | Next event: Spring 2019 |
Contact us
Our Research Funding teams are here to discuss your research ideas and advise on how they might fit into our research strategy and funding portfolio.
Dr Karen Noble
Head of Research Careers and Cancers Of Unmet Need
Subscribe for research updates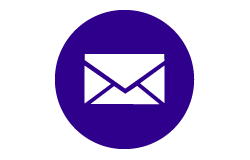 Stay up to date with research funding opportunities, networking events and conferences, and other research news from CRUK with our monthly Research Update email newsletter.
You can also follow our research funding, partnerships and strategy teams on twitter at @CRUKresearch.