Early Detection Research Committee
Early detection research seeks to enable the detection of cancer, or pre-cancerous states, at the earliest possible time point at which an intervention might be made.
The Early Detection Research Committee is responsible for the oversight, development, review, funding and management of a portfolio of research Programmes and Projects which include discovery and validation of signatures of early cancer, and development of the technologies to enable this. These signatures may detect and also underpin prognosis/stratification/prediction of response to therapy and/or prevention.
Research can involve discovery, pre-clinical and/or clinical/translational science which is mindful of the clinical and population context. The Committee will meet twice per year.
Funding schemes
Funding scheme

Next deadline

Early Detection Project Awards
Support and encourage specific research projects that aim to have a significant impact on how and when cancer is detected.

29 November 2018

Early Detection Programme Awards
Support and encourage established researchers to perform large, integrated and renewable research programmes which have the potential to transform early cancer detection.

28 March 2019

CRUK-OHSU Spark Awards
Provide seed funding for research in collaboration with Oregon Health and Sciences University scientists to support development of new partnerships and novel lines of enquiry.

20 June 2019

CRUK-OHSU Project Awards
Fund new and existing collaborations in early detection between researchers in the UK and at Oregon Health and Sciences University.

20 June 2019

Early Detection Primer Awards
Support researchers at all stages to develop early, novel and outside-the-box ideas and collaborations to build and make progress in the early detection field.

7 March 2019

Early Detection Innovation Sandpit and Award
Catalyse new multidisciplinary collaborations to drive forward earlier detection of cancer, in partnership with EPSRC and STFC.

28 November 2018
Scientific remit
Early detection (EDx) research operates across the full pathway of disease development, from the earliest changes suggesting initiation, to dysregulated growth, promotion to pre-neoplastic states/lesions, malignant conversion, and tumour progression. Each of these stages provide an opportunity to detect a shift in state and intervene. EDx can also be applied post-therapy to detect recurrence.
We fund research in these areas:
Biological research underpinning early detection and biomarker discovery and validation
Including, but not limited to:
Basic cellular and molecular science around the earliest transformational events pushing a cell from normal to at-risk to dysregulated to cancerous, thereby suggesting potential early detection markers to be explored
'Omics for early detection: high throughput, high dimensional data research in markers for early detection, including proteomics, metabolomics, lipidomics, genomics, epigenomics, transcriptomics
Basic biology and detection of circulating cellular and nucleic acid markers for early detection of cancer or pre-disease, e.g. ctDNA, CTCs, exosomes, RNAs
Studies may include the use of model systems, such as model organisms, cell lines, organoids and xenografts, or primary human samples
Human-based EDx discovery research
Including, but not limited to:
Biomarker discovery and validation in early stage disease (and pre-cancerous state) patients
Biomarker discovery and validation in healthy volunteers
Exploitation of existing cohorts and biobanks for discovery research and technology development in an early detection context
Stratification of populations by risk
To identify and exploit high-risk groups as populations for early detection research, and as appropriate clinical contexts for development of novel detection technologies
Use of the tools, methods and insights of population science, epidemiology and risk assessment through collaborative research to inform the above
Data and computation-driven approaches to early detection
Including, but not limited to:
Biomedical and health informatics: computational high dimensional data analytics for interpretation of potential early detection marker profiles; analysis and integration of (multimodal) data arising from e.g. genomics, proteomics, imaging, e-health records, patient/public-derived data (personal activity monitors etc)
Computational and systems biology: computational and mathematical modelling of complex networks and systems to understand normal, pre-cancer and early cancer biology. Modelling of the interaction within and between complex biological systems to facilitate early detection and prediction of implications of markers (e.g. distinguishing lethal from dormant disease)
Development and utilisation of preclinical early detection model systems
To recapitulate early cancer and precancerous states, including, but not limited to:
Cellular, organoid, xenograft, and animal models
Creation and characterisation of new model systems
Use of model systems to probe and understand early events leading from normal cellular function through to cancer
Use of model systems to identify potential early detection markers for future clinical validation
Use of models systems as platforms for development of early detection technologies
Early detection technology development
Exploratory and translational research, including, but not limited to:
Imaging: progressive research into advanced imaging technologies for cancer detection. Novel modalities, novel probes, novel contrast agents etc
Circulating marker detection technology: enhancement of sensitivity/specificity of detection technologies for ultra-low concentration circulating markers e.g. cells, DNA, proteins, exosomes
Advanced detection technologies (nanotech, photonics, synthetic markers etc.): engineering and physical science to enable novel methods of detection of very low-concentration markers
Translational and clinical early detection research
Experimental work in patients and healthy volunteers around development and validation of early detection approaches and technologies.
How proposals are judged
For Early Detection Project Awards, a full application should be submitted online, which will be sent out for international peer-review. Applicants will be invited to submit a written response to reviewers' comments.  The application, review comments and response will be examined by the Early Detection Research Committee and a decision will be made.
For Early Detection Programme Awards, an outline should be submitted online for review by members of the Early Detection Research Committee. The Committee will invite some applicants to submit a full application online, which will be sent out for international peer-review. The application and review comments will be examined by the Early Detection Research Committee, and the applicant will have an opportunity to present their proposal to the Committee and answer any questions they may have. Following this, a decision will be made by the Early Detection Research Committee.
Chair 
Professor Sir Shankar Balasubramanian - Cambridge University
Chair 
Professor Molly Stevens - Imperial College London
Members 
Professor Peter Kuhn - University of Southern California
Professor Mark Arends - University of Edinburgh
Mr Billy Boyle - Owlstone Medical
Professor Sir Mike Brady - University of Oxford
Professor George Hanna - Imperial College London
Professor Sam Janes - University College London
Professor Klaus Pantel - University Medical Center Hamburg-Eppendorf (UKE)
Professor Tony Ng - Kings College London
Professor Katherine Vallis - University of Oxford
Professor Sangeeta Bhatia - Massachusetts Institute of Technology
Professor Lisa Coussens - Oregon Health and Science University
Professor Christina Curtis - Stanford University
Dr Fiona Walter - University of Cambridge
Dr Bissan Al-Lazikani - Institute of Cancer Research
Contact us
Dr David Crosby
Head of Early Detection Research
Tel +44 (0) 20 3469 6086
Dr Alexis Webb
Senior Research Funding Manager
Tel +44 (0) 20 3469 5232
Elizabeth Smethurst
Research Funding Manager
Tel +44 (0) 20 3469 6763
Recently funded awards
Our annual Early Detection of Cancer Conference, held in partnership with the OHSU Knight Cancer Institute, provides the perfect opportunity to network and build new collaborations with experts from many different disciplines.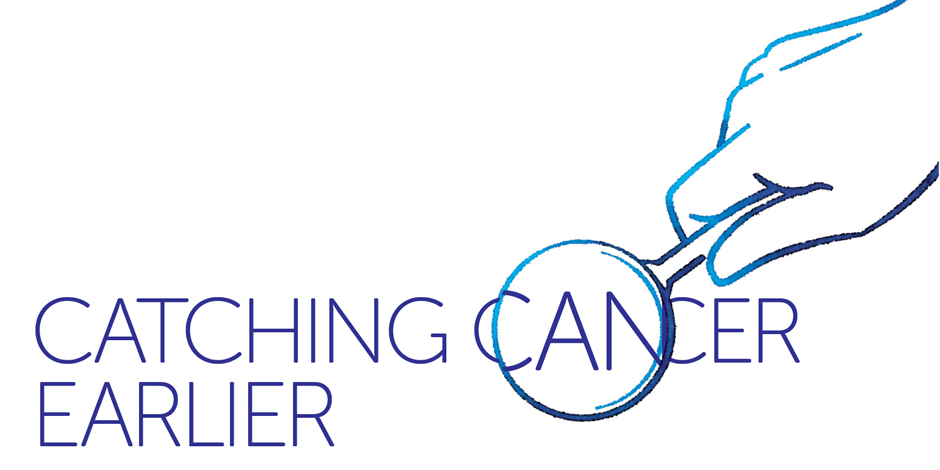 We've made an ambitious commitment to invigorate early detection research by stimulating research interest, building capacity, forging new partnerships, and actively supporting a community for early detection research.
In 2018, we held a workshop on challenges facing emerging early detection and diagnosis approaches. Our report outlines how we could accelerate translational research and implementation in the healthcare system.