Equality, diversity and inclusion in research

At Cancer Research UK, we believe your success as a researcher should be determined by the quality of your science – and nothing else. We are committed to creating equal, diverse and inclusive research environments that enable all brilliant minds to come together, thrive and progress.
A robust evidence base is the first step in identifying barriers to individuals participating and thriving in cancer research – and it's how we can make sure we're taking the most effective action to improve equality, diversity and inclusion (EDI) in the research we fund. That's why we're one of the UK's first charity research funders to publish diversity data in our grant funding.
Our EDI in research action plan lays out our commitments as a funder to develop a more diverse and inclusive research community and contribute to tackling systemic issues like underrepresentation and racial bias.
Diversity is integral to excellence. By creating an inclusive and diverse community of cancer researchers, we will not only support the brightest minds to thrive and collaborate, we will further our mission of beating cancer – for everyone.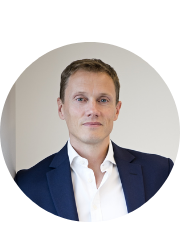 As a major research funder, we want to lead by example, use our influence and work collaboratively to make cancer research available to all the best researchers. Fixing the system will take time and a collaborative effort – among institutions, funders, and individual researchers. But we'll listen, we'll learn, and we'll continue to work with others to create the culture change we want to see.
          Iain Foulkes
          Executive Director for Research & Innovation
          Executive Board Sponsor, CRUK Race Equality and Equity Network 
 
Our commitment to EDI across Cancer Research UK
Our diversity data report and EDI in research action plan are part of our organisation-wide EDI strategy to make Cancer Research UK the best charity it can be, which reflects the communities we serve, and that people are proud to work and volunteer for.
Latest EDI in research news
This Science & Technology Committee written response from CRUK in relation to Diversity in STEM gives an overview of what we've done so far as a research funder to help address underrepresentation of particular groups in STEM. We call for the Government to develop a comprehensive, sector-wide strategy to increase diversity in the STEM research workforce.
CRUK became a signatory to the cross-funder statement on COVID-19 in future grant applications, which sets out how we as funders will look to fairly remember and recognise the impacts of COVID-19 in future grant applications.