Career stories
Read about our graduate career stories:
Ben Rosenbaum: Strategy Manager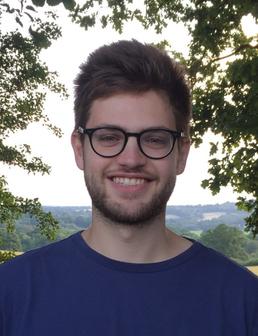 "I joined CRUK in 2014 on the Fundraising and Marketing graduate scheme. I wasn't sure what I wanted to do in my career so the rotational aspect of the scheme was particularly appealing; I knew it would allow me the chance to try different types of work.
During the scheme, I worked on three very different placements and learned unique skills in each one. My first placement centred on innovation. I worked in the Product Development (Events) team, where I led a number of workshops to generate trial ideas for our signature Race for Life event series. The second helped develop my strategic thinking. I was placed in the Corporate and Consumer Strategy team, where I supported on the development of the annual Fundraising and Marketing Strategy as well as the new Mid-Value Strategy (for donors giving between £1k-10k per year). The third played a major role in boosting my project and stakeholder management skills. I managed the 2016 World Cancer Day collaboration pilot with external charity partners Anthony Nolan, Movember and Breast Cancer Care – a first-of-its-kind event in the UK fundraising sector
I really enjoyed my time in Strategy, especially the chance to think about the long-term direction of the organisation and make independent recommendations based on evidence. I knew it was the job for me and was fortunate that a role become available at the right time. I've been in the team ever since and have had the chance to work on a wide variety of areas across the organisation including mass fundraising, high value fundraising and CRUK's role in the health system.
I would definitely recommend the graduate scheme as a great way to start to your career. You're given lots of responsibility from the get go and it gives you the chance to work in multiple teams. Plus, you join a large organisation with a readymade network of friends: the other grads!"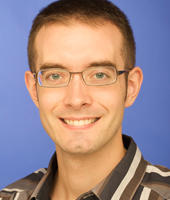 "I'm a Project Analyst in the Corporate Resources Projects team. I manage a cross-charity project tackling how we approach data security and data protection at CRUK.  I have been at CRUK for 4 years now. My career journey had always been fairly trial-and-error; it was after following a series of adventures, jobs and placements, that I was drawn to the CRUK graduate scheme.
Over the two year scheme I worked on four different placements. The first was in Finance Projects and Internal Comms, migrating an external function in to CRUK and working on other projects.  My second placement was in Treasury, where I delivered a review of CRUK's bank account structure and BACS payment processes.  My third placement was in Strategy and Research Funding, delivering a strategic review of our pancreatic and oesophageal cancer research.  My final placement was in the Stratified Medicine programme team, developing a business case.
Coming from a non-science background, I found that I had a steep learning curve in the final two placements.  I had to get my head around the science before I could prove that I could operate effectively in an unfamiliar environment. During the graduate scheme I used my network to support my learning and also to find out more about other people's career journeys. 
I built a really good relationship with a programme manager and talked to him on a few occasions about project management.  I was really fortunate as at the start of my final placement a role became available in the Corporate Projects team.  I knew that this was the role for me! I got the job and started in August 2012.
The graduate scheme has a great structure and you will have the opportunity to contribute from your first day and your first placement.  I would definitely recommend that you invest in building good relationships and networks – you never know when they might come in useful! The size of the organisation means that you can work across all functions; this provides you with variety in the work that you do and ensures that you are always challenged!"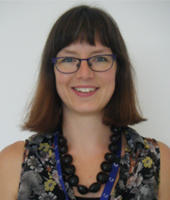 "I originally wanted to be a scientist. After my degree I worked for a year as a research assistant, which I loved, and then did a PhD in neuroscience. During the PhD, however, I realised that straight research wasn't really my thing at all. But working in the lab can keep you in a bit of a bubble, so I had no clue what I wanted to do instead.
Then I went to a presentation about science in the media by Cancer Research UK. The presentation was incredibly thought provoking, but most of all I was overwhelmed by the passion the speakers showed for CRUK. I spoke to the speakers afterwards and found out about the graduate scheme. As they say, the rest is history!
The graduate scheme was perfect for me – an entry point into a great organisation with brilliant and passionate people and where I had two years to get to know different areas of the charity and gather experience in an environment outside of a lab. It also gave me a real insight into what a fantastic organisation this is to work for. My role now is about passing on the passion about the importance of the work that CRUK does to our staff. I have learnt so many transferable skills along the way. For example, most of my projects on the graduate scheme contained an element of strategy, enabling me to develop my strategic thinking skills. It was a great experience and helped me shape the role I have now. I was fortunate that, after my last placement on the scheme, a position opened up in one of the teams I had worked in. I applied for the role and got the position of "Senior Manager for Impact Evaluation". The work and the team were brilliant and continued to reinforce my enthusiasm for the organisation.
After eight months, the position of Head of Portfolio Information became available.  In this role I managed a brilliant team of passionate, enthusiastic and talented people who had an important role in inspiring our staff about the work that we do and enabling them to be ambassadors for our research.  After only eight months as a senior manager before that, it was quite a steep learning curve to become a Head, but I think the fact that I really cared about and believed in what the role was about helped me a lot.
After four years in that role, I moved to the Fundraising and Marketing Directorate as Head of Internal Comms, which is testament to the transferable skills I have learnt in my previous roles.
As a whole, the graduate scheme has been really influential in shaping my career.  I learnt so much about the Charity and was able to build-up my internal network, which continues to be useful to this day."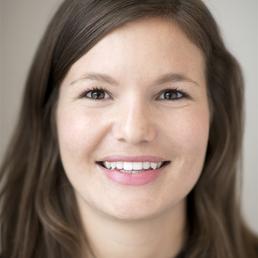 I joined CRUK in 2008 on the Fundraising, Communications and Marketing Graduate scheme and soon got thrown into the deep end in the fundraising innovation team – not something a degree in Biochemistry particularly sets you up for! After my baptism of fire in Innovation, I went on to enjoy placements in the Patient Information marketing team and the Online Products fundraising team. I quickly discovered that I felt most at home, energised and inspired working amongst fundraisers and was lucky enough to land a fantastic forth placement working for the Executive Director of Fundraising and Marketing, as a Project Manager. This gave me a wonderful insight into the world of leadership and gave me a breadth of strategic knowledge across the Fundraising and Marketing directorate.
After 18 months in this fascinating role, I spent a couple of years working in the Corporate Partnerships team, managing and developing partnership with the likes of TK Maxx, HSBC and Standard Life. This gave me a true insight into the world of fundraising and provided me with the wonderful opportunity to work directly with our supporters for the first time.
Coming to a bit of a fork in my career path, I left CRUK on sabbatical to Sierra Leone to Head up the fundraising and communications team working for a small football foundation, The Craig Bellamy Foundation. It was an enriching and unique experience that taught me a huge amount about myself. A 6 month sabbatical managed to turn into 18 months, but I returned more energised with a fresh perspective ready to start fundraising for CRUK again.
Between 2013 and 2015 I had the pleasure of managing a number of our Celebrity Foundations, working with the likes of Seb Coe, Jenson Button and Gordon Ramsay. I also led our third party event fundraising strategy and had some early success securing the Oxford and Cambridge Boat Race partnership – a relationship that has gone on to raise millions of pounds for Cancer Research UK.
I was privileged to take up the position of Head of Corporate partnerships in early 2016. In this role I have been responsible for creating and delivering a new 5 year strategic plan and I'm delighted that income has almost doubled since the new strategy was launched. As well as my amazing team of 35 fundraisers, I have the pleasure to work with numerous teams across the organisation in Corporate Partnerships. Most recently with the International team as we launch our International strategy, but also with Research & Innovation as we strive to build creative, innovative and complex partnerships with the tech and pharma sectors.
I've been fortunate to benefit from numerous CRUK programmes and events over the years – everything from being selected to be part of the ADP talent programme, to having the opportunity to step into the boxing ring to support Stand Up To Cancer in 2016!
What you should know before submitting the application.