A trial looking at the chemotherapy drug vinflunine for advanced breast cancer
Coronavirus and cancer
We know it's a worrying time for people with cancer, we have information to help. If you have symptoms of cancer contact your doctor.
Coronavirus and cancer
We know it's a worrying time for people with cancer, we have information to help. If you have symptoms of cancer contact your doctor.
Please note - this trial is no longer recruiting patients. We hope to add results when they are available.
This trial is looking at vinflunine for breast cancer that has spread after treatment with other types of chemotherapy.
Doctors usually treat breast cancer with surgery, and one or more of chemotherapy, radiotherapy, hormone therapy or biological therapy.
But sometimes the cancer comes back (recurs) or spreads to another part of the body. This is advanced, metastatic or secondary breast cancer.
If you have advanced breast cancer, you may have more chemotherapy. One of the drugs doctors use is from a group called alkylating drugs

. In this trial, researchers want to compare these drugs to a new chemotherapy drug called vinflunine, which is a type of vinca alkaloid

. This group of drugs is often used to treat advanced breast cancer.
The aims of this trial are to see
If vinflunine works better than an alkylating drug for women with advanced breast cancer
How each treatment affects quality of life
Who can enter
You can enter this trial if you
Are a woman with breast cancer that has spread, and your doctors don't think it can be cured with surgery, radiotherapy or hormone therapy
Have already had 2 or more courses of chemotherapy for cancer that had come back in your breast (local recurrence) or had spread to another part of your body
Have had chemotherapy drugs from each of these different groups; anthracyclines , taxanes , antimetabolites and vinca alkaloids (except vinflunine), and your doctor does not want to give you these drugs again
Had your last dose of vinca alkaloid chemotherapy more than 4 months ago
Have satisfactory blood test results
Are up and about for more than half the day and are able to take care of yourself (performance status 0,1 or 2)
Have been using a reliable method of contraception for at least 2 months before joining the trial and are willing to carry on doing so during the trial and for 3 months afterwards
Are between 18 and 75 years old
You cannot enter this trial if you
Have breast cancer that has spread to your brain or spinal cord (central nervous system), unless it was treated and has been stable for at least 4 weeks and you are not taking steroids or medication for fits (anticonvulsants)
Have cancer that has spread to the lymph glands in your lungs (pulmonary lymphangitis) or have a build up of fluid in the lungs (pleural effusion ) or abdomen (ascites ), and any of these are causing problems that need treating
Have had Herceptin in the last 3 weeks (if your cancer is HER2 positive)
Have had radiotherapy in the last 3 weeks
Have had an experimental drug as part of a trial, or any other treatment for your cancer (except hormone treatment) in the last 30 days
Have had vinflunine as part of a trial before
Have had a bone marrow transplant in the past
Have had a heart attack in the last 6 months, or have an abnormal heart rhythm (arrhythmia), heart failure, heart pain (angina), high blood pressure or high calcium levels that cannot be controlled with medication, or any other uncontrolled medical condition
Have had another cancer, apart from cancer in the other breast, carcinoma in situ of the cervix, or non melanoma skin cancer that have been successfully treated, or any other cancer that was treated at least 5 years ago and there have been no signs of it coming back
Already have damage to the nerves in your hands or feet (peripheral neuropathy) unless it is very mild
Are allergic to vinflunine or other vinca alkaloids , or alkylating drugs
Are known to be HIV positive
Are pregnant or breastfeeding
Trial design
This is an international phase 3 trial, which will recruit about 586 women. It is a randomised trial. The women taking part will be put into one of 2 treatment groups by a computer. Neither you nor your doctor can decide which group you are in.
You have chemotherapy in 3 week cycles of treatment. You have the chemotherapy drug through a drip into your vein on the first day of each treatment cycle. If you are in group A you will have the chemo drug vinflunine. If you are in group B you will have another type of chemotherapy called an alklyating drug

. Your doctor will decide which alkylating drug to use for your situation.
As long as you do not have any bad side effects, you will have 2 cycles of treatment and then a scan to see if treatment is helping you. If it is, you can carry on having treatment for longer.
The trial team will give you a diary to keep at home and fill in each day. In it, you record
Any symptoms you have
Any other medication you are taking and what it's for
You will also be asked to fill out a questionnaire before you start treatment, after every 2 cycles of chemotherapy and then at the end of your treatment. The questionnaire will ask you about any side effects you have had and about how you have been feeling. This is called a quality of life study.
Hospital visits
You will see the doctors and have some tests before you start treatment. The tests include
You go to hospital once every 3 weeks during treatment. And you have a blood test before each cycle of treatment. You have scans every 6 weeks during treatment and then at the end of treatment.
After you finish treatment, you will see your doctor as often as you need to. You may have CT scans every 6 weeks. The researchers will collect information about your health and any further treatment you have every month for the first 6 months and then every 3 months after that.
Side effects
All treatments have side effects. The most common side effects of vinflunine include
A drop in blood cells causing an increased risk of infection, bleeding problems, tiredness and breathlessness
Constipation and tummy (abdominal) pain
A reaction at the site where you have the injection (this may not be a problem if you have your chemotherapy through a central line)
Aching muscles or joints
Low levels of sodium in your blood
Loss of appetite
Tiredness (fatigue)
Numbness and tingling in hands and feet (peripheral neuropathy)
Vinflunine can cause changes to the heart, but this is rare.
There is more information about chemotherapy side effects on CancerHelp UK.
How to join a clinical trial
Please note: In order to join a trial you will need to discuss it with your doctor, unless otherwise specified.
Please note - unless we state otherwise in the summary, you need to talk to your doctor about joining a trial.
Supported by
NIHR Clinical Research Network: Cancer
Pierre Fabre Medicament
Questions about cancer? Contact our information nurses
CRUK internal database number:
Please note - unless we state otherwise in the summary, you need to talk to your doctor about joining a trial.
Caroline took part in a clinical trial for breast cancer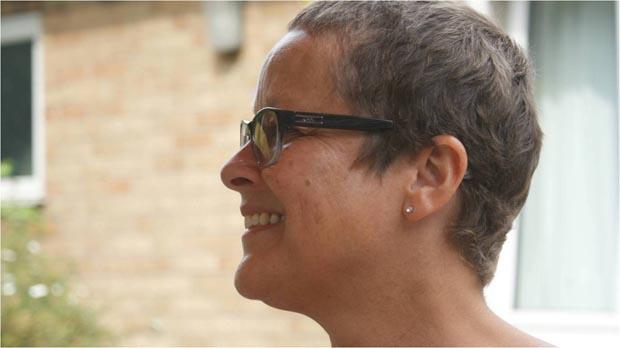 "I had treatment last year and I want to give something back."