A trial looking at BCG and hyperthermia treatment for people with transitional cell bladder cancer (HYMN)
Coronavirus (COVID-19)
We know that this is an especially worrying time for people with cancer and their family and friends. We have separate information about coronavirus and cancer. Please read that information alongside this page. We will update that information as guidance changes.
Please note - this trial is no longer recruiting patients. We hope to add results when they are available.
This trial is looking at standard treatment and a new treatment called hyperthermia for people with early stage transitional cell bladder cancer. It is recruiting people whose bladder cancer has come back after initial treatment. This trial is supported by Cancer Research UK.
Doctors usually treat early bladder cancer with surgery and BCG. But sometimes the cancer can come back. You have BCG treatment directly into your bladder. This is called intravesical treatment. If the cancer comes back after this, there is no other standard option for more intravesical treatment. The alternative is an operation to remove the bladder (cystectomy). This is a major operation and not everybody is suitable for the procedure. Because of this, some people will have more BCG treatment or chemotherapy into their bladder, but sometimes this does not work very well.
Doctors want to improve treatment for people whose cancer has come back after BCG treatment and who either can't, or don't want to, have their bladder removed.
Hyperthermia is a new treatment where the bladder is heated to about 42° Centigrade and mitomycin C chemotherapy is washed through the bladder. Results from earlier trials have shown that this is a useful treatment for people with a high risk of early bladder cancer coming back. But doctors are not yet sure how well it will work.
The aim of this trial is to find out
Which treatment is better at controlling cancer growth
More about the side effects
More about quality of life
Who can enter
You can enter this trial if
You have had BCG treatment in the past for early bladder cancer
Your cancer has come back after BCG treatment and is CIS or stage Ta or T1 bladder cancer
You have had an operation to remove all your cancer and it had not grown into the muscle wall
Your kidneys and the tube that take urine from the kidney to the bladder (ureter) are working well
You are not suitable for, or unwilling to have an operation to remove your bladder
You are willing to use reliable contraception if there is any chance you or your partner could become pregnant
You have satisfactory blood test results
You are at least 18 years old
You cannot enter this trial if
Your bladder cancer has grown through the muscle wall of the bladder or further (T2, T3 or T4 bladder cancer)
Your early stage bladder cancer has come back and it is low grade without any carcinoma in situ
Your cancer is also in the prostate or kidney
You have problems with your immune system
You have had chemotherapy into your bladder (intravesical chemotherapy) in the last 6 months, unless it was a single treatment after your surgery for bladder cancer
You are currently having chemotherapy
You have had hyperthermia treatment into the bladder in the past
You have had radiotherapy to the area between your hip bones (the pelvis)
You have small sacs or pouches on the wall of your bladder that are more than 1 cm across – your doctor can tell you more about this
You are known to be allergic to mitomycin C
Your bladder has a limited volume of urine that it can hold
You are incontinent of urine
You have a urine infection
You have an implanted medical device such as a heart pace maker
You are suitable to have your bladder removed (cystectomy) or have already had this done
You have significant bleeding problems
You have had another cancer apart from non melanoma skin cancer, carcinoma in situ of the cervix, ductal carcinoma in situ of the breast, lobular carcinoma in situ of the breast or prostate cancer that is controlled with hormone therapy, or that your doctors are monitoring and is unlikely to cause you serious problems within the next few years
You are pregnant or breastfeeding
Trial design
This trial will recruit about 242 people. It is a randomised trial. The people taking part will be put into 2 different groups by computer.
If you are in group 1 you will have hyperthermia and mitomycin C. If you are in group 2, you may have BCG. Or, if you have already had a number of BCG treatments in the past, you will have another standard treatment such as chemotherapy into the bladder. Your trial doctor will tell you more about which treatment you will have and how often you have it.
Group 1 will have hyperthermia and mitomycin C once a week for 6 weeks. You have this as treatment into the bladder (intravesical treatment). You then have 6 weeks with no treatment. When you have hyperthermia treatment, you won't feel the raised temperature in your bladder. But you may feel some discomfort during the procedure. If necessary you will have a painkiller.
In group 2, if you have BCG, you have it as treatment into the bladder. You have this once a week for 6 weeks followed by 6 weeks with no treatment. For both groups, 6 weeks after treatment has finished, you have some tests. If the tests show treatment is helping, you can join the 'maintenance' part of the trial. But if the treatment is not helping you the trial doctor will probably decide to stop treatment. They will then discuss other treatment options with you.
During the maintenance part of the trial you continue to have treatment for up to 2 years. The trial doctor will give you more information about how often you have this.
The researchers may ask your permission to take extra blood and urine samples and to get a sample of cancer tissue taken when you had surgery or a biopsy. They will study these samples to learn more about this type of cancer and how the treatment works. If you don't want to give these samples for research, you don't have to. You can still take part in the trial.
Hospital visits
You will see the doctor and have some tests before you start treatment. The tests include
Physical examination
Blood and urine tests
CT scan of your kidneys
You will go to the hospital on the day of each treatment to see the trial doctor, have an examination and some blood and urine tests. You will have several examinations of the inside of your bladder (cystoscopies) during the trial.
After you finish treatment, you will see the trial doctors every 3 months for a year and every 6 months after that.
Side effects
All treatments have side effects. The side effects of BCG or chemotherapy into the bladder are usually mild. This is because the drugs tend to stay in your bladder. Very little gets into the bloodstream.
The most common side effects of hyperthermia and mitomycin C are
Pain or bladder spasms
Pain when passing urine or having to pass urine more often
Blood in your urine
The most common side effects of BCG into the bladder are
Bladder infection
Pain when passing urine
Blood in the urine
Flu like symptoms such as fever and tiredness (fatigue) for 24 to 48 hours after treatment
We have more information about the side effects of mitomycin C and BCG.
How to join a clinical trial
Please note: In order to join a trial you will need to discuss it with your doctor, unless otherwise specified.
Please note - unless we state otherwise in the summary, you need to talk to your doctor about joining a trial.
Supported by
Cancer Research UK
Kyowa Hakko UK Limited
Medical Enterprises BV
University College London (UCL)
University of Birmingham
Other information
This is Cancer Research UK trial number CRUK/09/012.
Questions about cancer? Contact our information nurses
CRUK internal database number:
Please note - unless we state otherwise in the summary, you need to talk to your doctor about joining a trial.
Around 1 in 5 people take part in clinical trials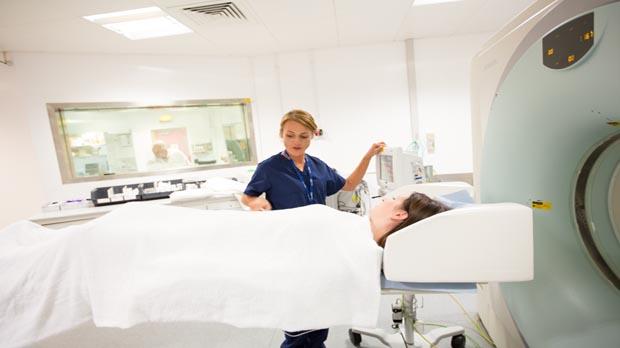 Around 1 in 5 people diagnosed with cancer in the UK take part in a clinical trial.