A study of the experiences and attitudes of men with breast cancer (MATCH)
Coronavirus (COVID-19)
We know that this is an especially worrying time for people with cancer and their family and friends. We have separate information about coronavirus and cancer. Please read that information alongside this page. We will update that information as guidance changes.
This study looked at the experiences of men with breast cancer in the United Kingdom. Breast cancer in men is much, much rarer than it is in women.
The aim of this study was to look at the attitudes and opinions of a group of men with breast cancer. The researchers hoped that identifying the needs of men with breast cancer could improve their future management and care.
Summary of results
The researchers found that there is a need to provide men with breast cancer with better practical support and information, specifically about male breast cancer.
The study used small discussion groups of men and women with breast cancer and health professionals. The main part of the study recruited 161 men with breast cancer. All the men who took part filled in a questionnaire. The questionnaire asked about
Medical history
Diagnosis and treatment
Feelings, anxieties and worries
Ways of coping
Information they were given about breast cancer
The researchers interviewed 30 out of the 161 men to explore the topics described above in more detail. In 2005, the researchers analysed the answers in the questionnaires and interviews. They found
8 out of 10 men reported their symptoms early and were shocked when told they had breast cancer
Telling partners and close family members about the diagnosis was influenced by embarrassment, stigma and how they felt about their bodies
Half the men wanted more written information specifically about men's breast cancer as there wasn't very much available
Very few men used formal support services such as self help groups
The researchers concluded that awareness needs to be raised about men's breast cancer among health care professionals and members of the public.
We have based this summary on information from the team who ran the trial. The information they sent us has been reviewed by independent specialists (peer reviewed

) and published in a medical journal. The figures we quote above were provided by the trial team. We have not analysed the data ourselves.
How to join a clinical trial
Please note: In order to join a trial you will need to discuss it with your doctor, unless otherwise specified.
Please note - unless we state otherwise in the summary, you need to talk to your doctor about joining a trial.
Supported by
Breast Cancer Campaign
NIHR Clinical Research Network: Cancer
Questions about cancer? Contact our information nurses
CRUK internal database number:
Please note - unless we state otherwise in the summary, you need to talk to your doctor about joining a trial.
Caroline took part in a clinical trial for breast cancer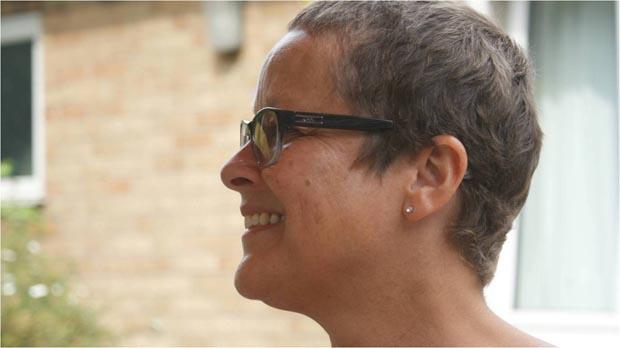 "I had treatment last year and I want to give something back."