A study comparing different types of scan to monitor treatment in people with breast cancer (DIamond)
Coronavirus (COVID-19)
We know that this is an especially worrying time for people with cancer and their family and friends. We have separate information about coronavirus and cancer. Please read that information alongside this page. We will update that information as guidance changes.
This study was comparing ultrasound scans with 3 types of updated breast scan, for people having treatment to shrink breast cancer before surgery.
Doctors use a number of tests to detect breast cancer and monitor how it responds to treatment. These include breast X-ray (mammogram), ultrasound scans and a scan called magnetic resonance imaging (MRI). Although these methods are very useful, researchers wanted to develop tests to find disease earlier, and monitor response more accurately. They wanted to look at 3 updated scans to do this.
The first scan senses heat from the body. This infrared scan (IR scan) processes temperature differences in the breast and creates a colour coded picture. Changes in the cancer cause changes in temperature, which show up on the picture. The other 2 scans are similar to ultrasound scans. 3D ultrasound takes a more detailed picture of your breast. And 'ultrasound elastography' can highlight 'stiff' tissue in the breast, which indicates an area of cancer. Researchers wanted to look at scan results, and to study blood and tissue samples. The aims of this study were to
See if these updated scans worked as well as, or better than ultrasound scans in monitoring breast cancer
Look at blood and tissue samples to understand more about how gene characteristics affect treatment outcome
Summary of results
This trial was never finished because the researchers had technical difficulties.
How to join a clinical trial
Please note: In order to join a trial you will need to discuss it with your doctor, unless otherwise specified.
Please note - unless we state otherwise in the summary, you need to talk to your doctor about joining a trial.
Chief Investigator
Dr Matthew Wallis
Dr Helena Earl
Professor Carlos Caldas
Supported by
Cambridge University Hospitals NHS Foundation Trust
Cancer Research UK
Experimental Cancer Medicine Centre (ECMC)
Other information
Questions about cancer? Contact our information nurses
CRUK internal database number:
Please note - unless we state otherwise in the summary, you need to talk to your doctor about joining a trial.
Caroline took part in a clinical trial for breast cancer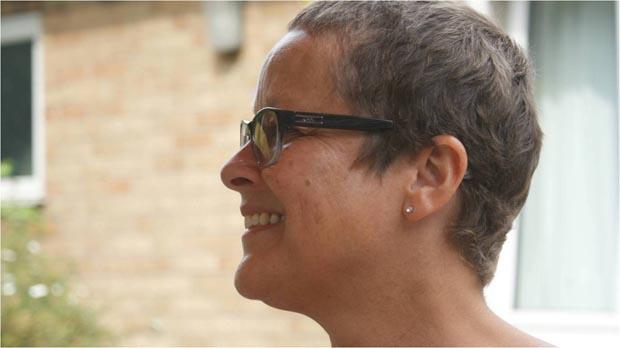 "I had treatment last year and I want to give something back."