A trial looking at pertuzumab for breast cancer that has spread (BO16934)
This trial looked at pertuzumab (also called Omnitarg) for breast cancer that had spread.
Doctors can use surgery, radiotherapy, chemotherapy and hormone therapy to treat breast cancer. But sometimes the cancer continues to grow or comes back after treatment. If the cancer spreads outside the breast or comes back in another part of the body, it is called metastatic breast cancer.
Pertuzumab is a monoclonal antibody. Monoclonal antibodies are a type of biological therapy. They look for specific proteins on the surface of cells. Pertuzumab looks for a protein called HER2, which is made by some breast cancers. If HER2 is made by the cancer cells, the cancer is called 'HER2 positive'.
The amount of HER2 protein made varies between different breast cancers. Doctors hoped that pertuzumab would be useful for treating metastatic breast cancers with a low or medium level of HER2.
The aims of the trial were to
See how well pertuzumab worked
Compare two different doses
Learn more about the side effects
Summary of results
The researchers found that pertuzumab did not help women with metastatic breast cancer as much as they had hoped.
The trial recruited 78 women all together. 41 had a low dose of pertuzumab once every 3 weeks.
In 2 women, the cancer got smaller – doctors call this a partial response , but this response only lasted in one woman
In 18 women, the cancer remained the same – researchers call this stable disease
In 21 the cancer got bigger
37 women had a higher dose of pertuzumab
In 14 women there was stable disease
In 22 women the cancer got bigger
The researchers didn't have results for 1 woman
In 6 women, a partial response or stable disease had lasted for more than 6 months. The number of responses was about the same for both doses.
5 women had side effects during the injection of pertuzumab, including dizziness, rash, chills, fever and shortness of breath. Other side effects included diarrhoea, sickness and weakness.
We have based this summary on information from the team who ran the trial. As far as we are aware, the information they sent us has not been reviewed independently (peer reviewed

) or published in a medical journal yet. The figures we quote above were provided by the trial team. We have not analysed the data ourselves.
How to join a clinical trial
Please note: In order to join a trial you will need to discuss it with your doctor, unless otherwise specified.
Please note - unless we state otherwise in the summary, you need to talk to your doctor about joining a trial.
Chief Investigator
Dr David Cameron
Dr Andrew Wardley
Dr David Miles
CRUK internal database number:
Please note - unless we state otherwise in the summary, you need to talk to your doctor about joining a trial.
Caroline took part in a clinical trial for breast cancer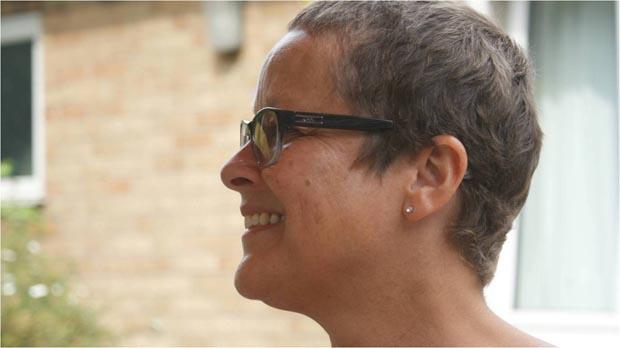 "I had treatment last year and I want to give something back."