A trial looking at imatinib for glioma brain tumours (EORTC 16011-26013)
Coronavirus (COVID-19)
We know that this is an especially worrying time for people with cancer and their family and friends. We have separate information about coronavirus and cancer. Please read that information alongside this page. We will update that information as guidance changes.
Cancer type:
Brain (and spinal cord) tumours
This trial looked at imatinib (Glivec) for people with a type of brain tumour called glioma that had come back after treatment.
Doctors usually treat gliomas with radiotherapy, surgery and sometimes chemotherapy. But sometimes gliomas can come back after treatment.
Doctors in this trial wanted to see how well imatinib worked for people with glioma that had come back. Imatinib is a type of biological therapy called a tyrosine kinase inhibitor.
The aims of this trial were to find out
How well imatinib works for people with glioma
More about the side effects
Summary of results
The researchers in this trial found that imatinib did not help people with glioma brain tumours that had come back.
The trial recruited 112 people who had different types of glioma's including astrocytomas, ogligodendrogliomas and glioblastoma multiforme (GBM).
Everybody who took part had imatinib. Some people had a higher dose of imatinib than others. This depended on how the treatment was working. On average, people had 2 cycles of treatment.
The trial team analysed the results in 2008. They found
In 5 people the cancer slowed or stopped growing – doctors call this a partial response
In 27 people the cancer stayed the same – doctors call this stable disease
The treatment did not work for anybody else who took part
The main side effects were mild and included fluid build up and a drop in blood cell counts. The side effects were a little bit worse for the people who had higher dose imatinib.
We have based this summary on information from the team who ran the trial. The information they sent us has been reviewed by independent specialists (peer reviewed

) and published in a medical journal. The figures we quote above were provided by the trial team. We have not analysed the data ourselves.
How to join a clinical trial
Please note: In order to join a trial you will need to discuss it with your doctor, unless otherwise specified.
Please note - unless we state otherwise in the summary, you need to talk to your doctor about joining a trial.
Supported by
European Organisation for Research and Treatment of Cancer (EORTC)
Questions about cancer? Contact our information nurses
CRUK internal database number:
Please note - unless we state otherwise in the summary, you need to talk to your doctor about joining a trial.
Rhys was only four years old when he was diagnosed with a brain tumour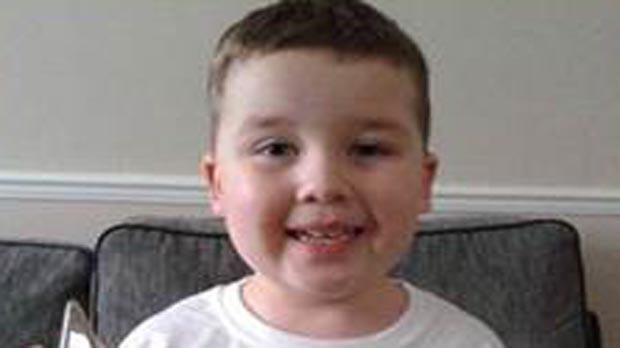 "He went through six operations and was placed on a clinical trial so he could try new treatments."