A trial looking at docetaxel, carboplatin and Tarceva for newly diagnosed ovarian, fallopian tube or primary peritoneal cancer - Scotroc 3
This trial was trying to find out more about a new drug called Tarceva, to see if it helps chemotherapy to work better for ovarian cancer.
All cells produce proteins called growth factors. Growth factors attach to growth factor receptors in body cells and trigger cell growth. Some ovarian cancer cells have a large number of growth factor receptors called epidermal growth factor receptors (EGFRs). Doctors think these make the cancer cells grow faster and become more resistant to chemotherapy.
Tarceva (also called erltotinib or OSI 774) is a type of drug called a tyrosine kinase inhibitor. It blocks the enzyme tyrosine kinase, which is released when EGFRs are triggered and tells the cells to grow and multiply.
Doctors think that Tarceva will stop the EGFRs in ovarian cancer cells from working properly. If this happens, chemotherapy for ovarian cancer may work better.
Everyone in this trial had the chemotherapy drugs docetaxel and carboplatin along with Tarceva. The aims of the trial were to find the best dose of Tarceva to give and to find out more about the side effects.
Summary of results
When the trial team presented some of their results at a conference in 2004, they described how they had found a safe dose of Tarceva to give with chemotherapy for ovarian cancer.
At that point 39 women had taken part in the trial. The first 12 women had a low dose of Tarceva. One of the women had a side effect called plantar palmar erythema

affecting the skin on her hands and feet.
As only one person had a bad side effect, the dose was doubled for the next 12 women. Four of these women had a bad rash and one had bad diarrhoea. So the dose was reduced by a quarter (25%). And since then, only one person has had a bad side effect, which was diarrhoea.
This study showed that when the dose of Tarceva was doubled, it caused too many side effects. But reducing the higher dose by 25% made it safe.
We have based this summary on information from the team who ran the trial. The information they sent us has been reviewed by independent specialists (peer reviewed

) but may not have been published in a medical journal. The figures we quote above were provided by the trial team. We have not analysed the data ourselves.
How to join a clinical trial
Please note: In order to join a trial you will need to discuss it with your doctor, unless otherwise specified.
Please note - unless we state otherwise in the summary, you need to talk to your doctor about joining a trial.
If you have questions about the trial please contact our cancer information nurses
Freephone 0808 800 4040
CRUK internal database number:
Please note - unless we state otherwise in the summary, you need to talk to your doctor about joining a trial.
Cara took part in a clinical trial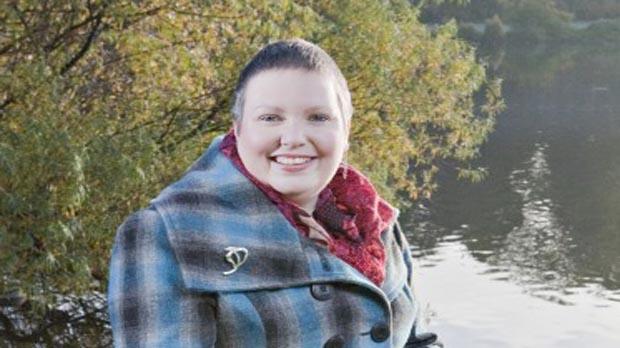 "I am glad that taking part in a trial might help others on their own cancer journey."