A trial to see if ALA works better than photofrin in photodynamic therapy for Barrett's oesophagus
This trial looked at a drug called ALA for photodynamic therapy. The aim of the trial was to see if this worked better and had fewer side effects than the drug currently used (photofrin).
More about this trial
Barrett's oesophagus causes abnormal changes to the cells lining the lower part of your food pipe (oesophagus). Sometimes severe cell changes (high grade dysplasia) that are not treated can lead to cancer of the food pipe. These faulty cells would usually be removed with surgery. But this is a major operation and not everyone is well enough to have it.
Photodynamic therapy (PDT) uses a drug activated by light (a photosensitiser) to kill abnormal cells. Photofrin is the standard photosensitiser for PDT. But photofrin can have complications after treatment has finished. Researchers wanted to test a study drug called 5-aminolaevulinic acid (ALA), which may have fewer side effects.
The aims of this trial were to see
If the drug ALA worked better than photofrin
If the drug ALA had fewer side effects than photofrin
Summary of results
The trial team found that ALA worked better with photodynamic therapy (PDT) than photofrin.
Of the 64 people this trial recruited, 34 had ALA with PDT and 30 had photofrin with PDT.
When the researchers looked at the results after about 2 years follow up, those who had ALA with PDT had significantly fewer complications and side effects than those who had photofrin with PDT.
The number of people whose abnormal cells had gone away after having treatment was
17 for those who had ALA
12 who had photofrin
The researchers noted that there was no difference between how well the 2 drugs worked if the Barrett's oesophagus was longer than 6 centimetres.
The trial team concluded that ALA with PDT had fewer side effects than photofrin with PDT. They said that ALA also worked better than photofrin if the Barrett's oesophagus was 6 centimetres or less in length. Although ALA appears to be better than photofrin, the overall success of both treatments was poor at the 5 years follow up. The researchers decided not to do any furhter trials as a newer treatment called radiofrequency ablation (RFA) has been shown to be much better.
We have based this summary on information from the team who ran the trial. The information they sent us has been reviewed by independent specialists (peer reviewed

) but may not have been published in a medical journal. The figures we quote above were provided by the trial team. We have not analysed the data ourselves.
How to join a clinical trial
Please note: In order to join a trial you will need to discuss it with your doctor, unless otherwise specified.
Please note - unless we state otherwise in the summary, you need to talk to your doctor about joining a trial.
Supported by
Experimental Cancer Medicine Centre (ECMC)
University College London (UCL)
CRUK internal database number:
Please note - unless we state otherwise in the summary, you need to talk to your doctor about joining a trial.
Around 1 in 5 people take part in clinical trials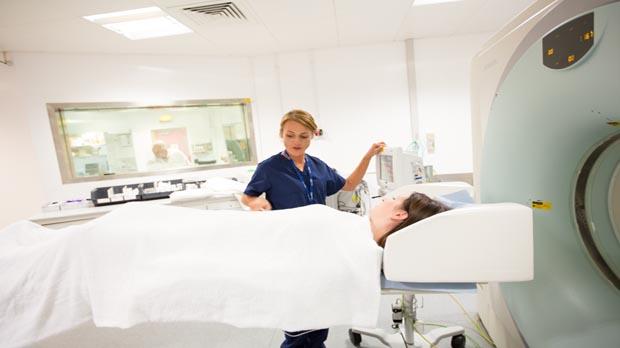 Around 1 in 5 people diagnosed with cancer in the UK take part in a clinical trial.