A trial to find out if screening can pick up lung cancer at an early stage in a high risk group of people - The Lung-SEARCH study
This trial looked at spotting lung cancer at an early stage in people whose lungs weren't working very well.  
This included people who had a lower than normal lung function or who have chronic obstructive pulmonary disease (COPD

). 
Cancer Research UK supported this trial.
This trial was open for people to join between 2007 and 2011. The team published these results in 2019.
More about this trial
COPD describes a group of lung diseases that cause breathing problems.  Many people with lower than normal lung function or COPD are smokers or ex smokers. They have an increased risk of getting lung cancer.
Lung cancer is very often diagnosed at a late stage, making it difficult to treat. Diagnosing it early means the outcome is likely to be much better. 
But research shows that diagnosing lung cancers at an earlier stage might not mean fewer people die of the disease. This may be because the tests used to screen for lung cancer were not able to pick up very early signs of the disease.
In this trial researchers looked at 3 screening tests. These tests were new tests when this trial first started. The researchers thought they could be better at picking up very early signs of lung cancer. 
These tests were:
a test that looks for unusual cells in a sample of spit (saliva) that might suggest cancer
fluorescence bronchoscopy that uses blue and white light to examine the lining of the airways to look for abnormal areas
a type of CT scan called a low dose spiral CT scan
There were 2 groups:
one group had the 3 screening tests
the other group did not 
People in the first group had yearly sputum (spit) tests for 5 years. Those who had abnormal sputum test results then had a fluorescence bronchoscopy and a CT scan. 
People who were not screened continued to have their usual care and a chest x-ray after 5 years.
The aim of the trial was to see if lung cancer could be picked up at an earlier stage in the group who had regular testing.
At the moment there is no regular testing (screening

) for people who might have lung cancer. 
Summary of results
The team found that regular testing didn't pick up signs of lung cancer at an early stage. 
About this trial
This was a phase 3 trial. 1,568 people joined the trial.
It was a randomised trial. There were 2 groups. Neither the person taking part nor their doctor chose which group they were in:
785 people had a yearly sputum test (screening group)
783 people didn't have the yearly sputum test (the control group )
People in the screening group whose sputum test showed abnormal cells were then offered the low dose CT scan and fluorescence bronchoscopy.
Results
After an average follow up of 5 years, 78 people had a lung cancer:
42 people from the screening group
36 people from the control group
The team looked at how many people were diagnosed with a cancer at an early stage. They found it was:
just under 55 out of every 100 people (54.8%) in the screening group
just over 45 out of every 100 people (45.2%) in the control group
In the screening group 9 out of every 10 people (90%) gave a sputum sample and had no difficulty doing so. However as the trial went on fewer people gave the sputum samples.
188 people (72%) had the fluorescence bronchoscope. Reasons for not having it done were that people found it unpleasant and uncomfortable. 
239 people (91.6%) had a low dose CT scan.  
Conclusion
The team concluded that doing these tests in this way didn't pick up lung cancer at an earlier stage. That is having the sputum test first and if that found unusual cells then having a fluorescence bronchoscope and low dose CT scan. But the trial did provide suggestions for clinical practice and how to run future trials. 
It showed that it is difficult to work out who benefits most from having a low dose CT scan as a screening test. So everyone who is able to have lung screening should be offered the low dose CT scan within a programme. This is until researchers find better ways of making screening more useful. 
People who are at a high risk of developing cancer might be more willing to agree to have a low dose CT scan as part of a screening programme. 
Low dose CT scan spotted all cases of lung cancer in the screened group whose sputum sample suggested they might have cancer. The team suggests this shows that lung cancer screening programmes should pay particular attention to including people with COPD. 
Where this information comes from    
We have based this summary on information from the research team. The information they sent us has been reviewed by independent specialists (peer reviewed

) and published in a medical journal. The figures we quote above were provided by the trial team who did the research. We have not analysed the data ourselves.
How to join a clinical trial
Please note: In order to join a trial you will need to discuss it with your doctor, unless otherwise specified.
Please note - unless we state otherwise in the summary, you need to talk to your doctor about joining a trial.
Supported by
Cancer Research UK
NIHR Clinical Research Network: Cancer
University College London (UCL)
Other information
This is Cancer Research UK trial number CRUK/06/022.
CRUK internal database number:
Please note - unless we state otherwise in the summary, you need to talk to your doctor about joining a trial.
Around 1 in 5 people take part in clinical trials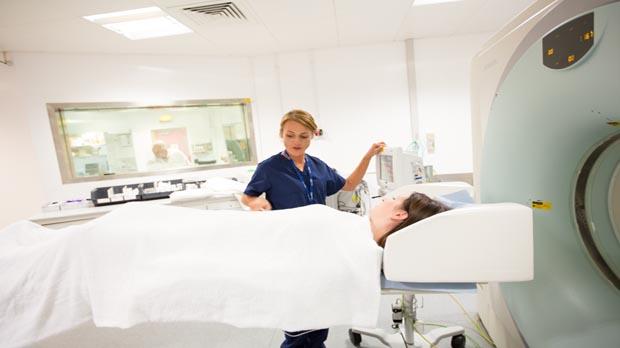 Around 1 in 5 people diagnosed with cancer in the UK take part in a clinical trial.