A trial to test self help techniques to help control symptoms of cancer affecting the lungs
Cancer type:
Cancer spread to the lung
Non small cell lung cancer
This trial taught techniques to people with cancer affecting the lungs. It was to help them manage:
breathlessness
coughs
tiredness (fatigue)
You might have one or more of these symptoms, if you have lung cancer or another type of cancer that has spread to your lungs.
More about this trial
To help manage your symptoms, you might have:
oxygen
cough medicine
steroids
medication to relax your airways
You might also see a physiotherapist

and an occupational therapist.

After talking to other patients and their carers, researchers in this trial developed techniques that people could do themselves to help improve their symptoms. The techniques included learning:
a type of deep controlled breathing
how to ease coughing
how to massage or press certain points on the body (acupressure) to calm symptoms
They hoped to test these techniques in a large group of people, but first they needed to run a small pilot (feasibility) study to see if people would find the techniques acceptable.
Everyone had the usual care they would have for these symptoms and some were also trained in the self help measures.
The aim of this trial was to find out if it would be possible to run a larger trial using these techniques.
Summary of results
The trial team found that people thought the techniques were acceptable and useful.
107 people took part. They were put into 1 of 2 groups at random.
54 people had usual care - this is called the control group
53 people had usual care, support booklets and training sessions in the self help techniques to manage symptoms – this is called the intervention group
The people who had the training completed a diary rating their symptoms and how often they used the techniques. They filled this in:
each day for the first month
then once a week for the next 2 months
A member of the trial team contacted them 1 month after the sessions to see how they were getting on.
3 months after the trial started, the trial team looked at all the feedback to see how useful the techniques were. Most people in the intervention group said they practised them every day.
The trial team concluded that it was possible to do a larger trial. They hope to get enough people to join to see how well the techniques work compared with usual care.
We have based this summary on information from the research team. The information they sent us has been reviewed by independent specialists (peer reviewed

) and published in a medical journal. The figures we quote above were provided by the trial team who did the research. We have not analysed the data ourselves.
How to join a clinical trial
Please note: In order to join a trial you will need to discuss it with your doctor, unless otherwise specified.
Please note - unless we state otherwise in the summary, you need to talk to your doctor about joining a trial.
Supported by
NIHR Clinical Research Network: Cancer
University of Manchester
Marie Curie Cancer Care
 
CRUK internal database number:
Please note - unless we state otherwise in the summary, you need to talk to your doctor about joining a trial.
Charlie took part in a trial to try new treatments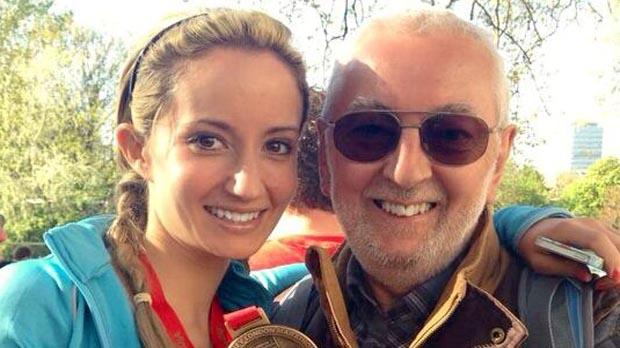 "I think it's really important that people keep signing up to these type of trials to push research forward."