A trial of Sativex for cancer related pain (GWCA0958)
This trial looked at Sativex for cancer pain that couldn't be controlled with other strong painkillers. 
This trial was open for people to join between 2010 and 2013. These results were published in a journal in 2018.
This trial is very similar to the GWCA0962 trial and the results of which are on the database. 
More about this trial
It is quite common for people with advanced cancer to have pain. Advanced cancer means the cancer has spread or come back since it was first treated.
There are different ways to treat cancer pain, including strong painkillers called opioids. But sometimes, even opioids cannot completely control the pain. 
Researchers were looking for ways to help people in this situation.
In this trial, they looked at a drug called Sativex which contains cannabinoids from the cannabis sativa L. (marijuana) plant. The main cannabinoids in Sativex are tetrahydrocannabinol (THC) and cannabidiol (CBD) along with other minor cannabinoids and non-cannabinoid components. 
In the UK, Sativex is already used to relieve the muscle spasms, stiffness and weakness caused by a disease called multiple sclerosis. It can also work as a painkiller. The aims of this trial were to:
see if Sativex helped to relieve cancer related pain that wasn't completely controlled with opioid drugs
learn more about the side effects
Summary of results
The team found that Sativex didn't work better than a dummy drug.
About this trial
This was a phase 3 trial. 397 people took part. 
It was a randomised trial. Everyone was put into 1 of 2 groups. Neither they nor their doctor chose which group they were in. 
199 people were to have Sativex
198 people were to have a dummy drug (placebo )
Of the 397 people, 291 completed treatment in the trial:
141 in the Sativex group
150 in the dummy drug group
When the researchers looked at how well treatment worked they included all 397 people. This is an intention to treat analysis

. 
Everyone continued to have their opioid drugs during the trial. They took Sativex or the dummy drug as a spray into the mouth. 
The trial lasted for 5 weeks. During the first 2 weeks people could increase the number of sprays each day until:
it controlled their pain or
there were unacceptable side effects from the spray 
The most number of sprays they could have each day was 10. 
During the trial they completed questionnaires. The questions asked about:
their pain
how often they used the spray
did their dose of opioid treatment change
their quality of life
any side effects
how satisfied they were
Results
The average number of sprays people took each day was:
7 sprays (7.3) in the dummy drug group
6 sprays (6.4) in the Sativex group 
After 5 weeks of treatment the team looked at how well it worked. They found that Sativex was better than the dummy drug at controlling people's cancer pain. But this wasn't statistically significant

. 
Towards the end of the 5 weeks for those who were taking Sativex there was an improvement in their sleep.
Doctors also felt that those people who took Sativex were in general better. 
Side effects
The side effects of Sativex were:
feeling or being sick
dizziness
loss of appetite
constipation
Conclusion
The trial team concluded Sativex wasn't any better than a dummy drug to help control pain caused by advanced cancer. But there may be other benefits for these people when they take Sativex. 
The trial has also helped the team learn more about cancer pain which will be very useful in the future for other trials. 
They think it is reasonable to do further trials using Sativex. Especially for people with certain cancer pain types who are taking small doses of opioids to control their cancer pain.  
Where this information comes from    
We have based this summary on information from the research team. The information they sent us has been reviewed by independent specialists (peer reviewed

) and published in a medical journal. The figures we quote above were provided by the trial team who did the research. We have not analysed the data ourselves
How to join a clinical trial
Please note: In order to join a trial you will need to discuss it with your doctor, unless otherwise specified.
Please note - unless we state otherwise in the summary, you need to talk to your doctor about joining a trial.
Supported by
GW Pharma
NIHR Clinical Research Network: Cancer
If you have questions about the trial please contact our cancer information nurses
Freephone 0808 800 4040
CRUK internal database number:
Please note - unless we state otherwise in the summary, you need to talk to your doctor about joining a trial.
Charlie took part in a trial to try new treatments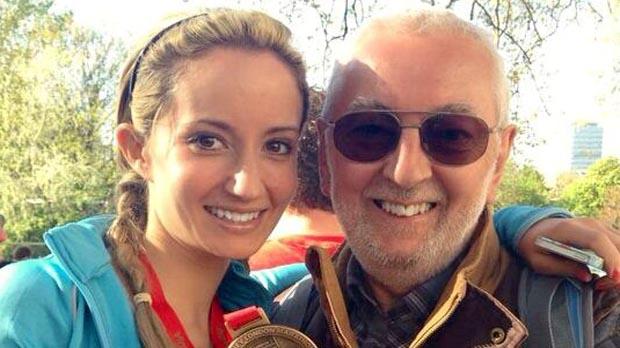 "I think it's really important that people keep signing up to these type of trials to push research forward."