A trial of plerixafor for children with a solid tumour who are going to have a stem cell transplant using their own cells
Coronavirus (COVID-19)
We know that this is an especially worrying time for people with cancer and their family and friends. We have separate information about coronavirus and cancer. Please read that information alongside this page. We will update that information as guidance changes.
Please note - this trial is no longer recruiting patients. We hope to add results when they are available.
This trial is looking at a drug called plerixafor which can help to move stem cells from your bone marrow into your bloodstream. This is called stem cell mobilisation.
Plerixafor has already been tested and approved for use in adults with myeloma

and lymphoma

. The current trial is for children and young people with a solid tumour

who are going to have having a stem cell transplant using their own cells (an autologous transplant

).
The trial is for children and young people from 1 year old up to the age of 18. We use the term 'you' in this summary, but of course if you are a parent, we are referring to your child.
When you have an autologous stem cell transplant, stem cells are collected from your blood using a stem cell collecting machine

. After having treatment to kill the cancer cells, you have the collected stem cells back through a drip. They find their way into the bone marrow and start to make blood cells again to replace the cells which were damaged or destroyed by the treatment to kill the cancer cells.
Before your stem cell collection, you have drugs to help the bone marrow make more stem cells and move them into your bloodstream. You may have chemotherapy

and a growth factor called G-CSF. Or you may have G-CSF alone. These are both standard treatment

plans.
In this trial, researchers are looking at adding a drug called plerixafor to standard treatment. Plerixafor blocks a protein on the surface of stem cells that 'ties' them to the bone marrow. We know from research that plerixafor can help move stem cells from the bone marrow into the bloodstream in adults. Researchers want to see if it can help in children and young people.
The aims of this trial are to
Find the best safe dose of plerixafor that children can have
Learn more about what happens to plerixafor in your body
See if adding plerixafor to standard treatment helps children having a stem cell transplant using their own cells
Who can enter
You may be able to enter this trial if you
Are at least 1 year old, but haven't yet reached your 18th birthday
Have any type of cancer apart from leukaemia and are going to have a stem cell transplant using your own cells
Have recovered from the side effects of earlier chemotherapy
Have satisfactory blood test results
Agree to use reliable contraception during the trial and for 3 months afterwards if you are sexually active and there is any chance you or your partner could become pregnant
You cannot enter this trial if you
Have leukaemia
Have significant cancer spread into your bone marrow – the trial doctors can advise you about this
Have already had a stem cell transplant
Have had another experimental drug in the last 4 weeks
Have a very high temperature, an infection, or another medical condition that the researchers think would make it unsafe for you to take part
Have a heart problem that is a cause for concern
Are known to be HIV positive
Are pregnant
Trial design
The first part of the trial was to find the best safe dose of plerixafor that children can have. The first few children taking part will have a low dose of plerixafor. If they don't have any serious side effects, the next few will have a higher dose. This is called a dose escalation study.
The 2nd part of the trial will recruit at least 40 children. This part is randomised. The people taking part are put into treatment groups by a computer. Neither you nor your doctor will be able to decide which group you are in. Children in one group have standard treatment. Children in the other group have standard treatment and the best safe dose of plerixafor that was found in the 1st part of the trial.
You have plerixafor as an injection under your skin (a subcutaneous injection) the evening before your stem cell collection.
There is a chance that the stem cell collection will need to be repeated. In this trial, you can have up to 5 stem cells collections. You will have plerixafor the evening before each collection.
The trial team will take a number of blood samples before and after you have plerixafor. This is to see how many stem cells have moved into your bloodstream and to measure the amount of the drug in your blood (pharmacokinetics

).
After your stem collection, you have high dose chemotherapy to kill the cancer cells and then you have your stem cells back (the transplant). The times between having your stem cell collection, chemotherapy and your transplant will vary depending on your individual situation.
Hospital visits
You will see the doctors and have some tests before you start treatment. The tests include
Physical examination
Blood tests
Bone marrow test (unless you've had one recently)
You may have some of your treatment, such as G-CSF injections at home, but you will be in hospital for your first dose of plerixafor and you will need to be in hospital to have your stem cells collected, high dose chemotherapy and your transplant. Your doctors will give you more information about this.
After your treatment, you will see the trial team 3 months, 6 months, 1 year and 2 years later.
Side effects
As plerixafor is quite a new drug, there may be some side effects we don't know about yet. In earlier adult trials the side effects included
Redness or irritation at the injection site
Before you agree to take part, the trial team will explain the risk of other less common side effects.
How to join a clinical trial
Please note: In order to join a trial you will need to discuss it with your doctor, unless otherwise specified.
Please note - unless we state otherwise in the summary, you need to talk to your doctor about joining a trial.
Supported by
Experimental Cancer Medicine Centre (ECMC)
Genzyme
a Sanofi Company
Questions about cancer? Contact our information nurses
CRUK internal database number:
Please note - unless we state otherwise in the summary, you need to talk to your doctor about joining a trial.
Rhys was only four years old when he was diagnosed with a brain tumour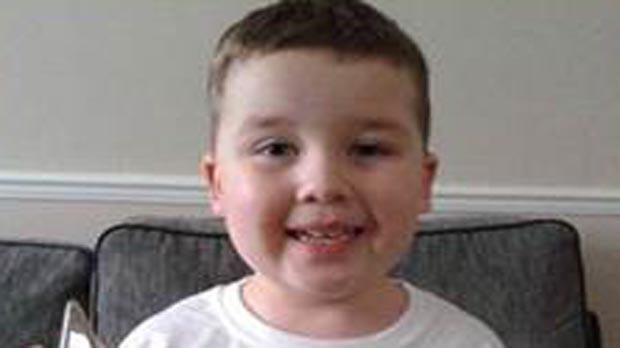 "He went through six operations and was placed on a clinical trial so he could try new treatments."