A trial of TroVax with pemetrexed and cisplatin for pleural mesothelioma (SKOPOS)
This trial looked at a vaccine called TroVax alongside chemotherapy for mesothelioma in the lining of the lungs (pleural mesothelioma).
More about this trial
Mesothelioma is a type of cancer that develops in the tissues covering the lungs or lining the abdomen. Mesothelioma affecting the lungs is called pleural mesothelioma.
When this trial was done, doctors usually treated mesothelioma with chemotherapy such as pemetrexed and cisplatin.
In this trial, researchers wanted to see if having TroVax as well as chemotherapy is useful. TroVax is a type of immunotherapy called a vaccine. Vaccines help the immune system to recognise and attack certain cells. 
Many mesothelioma cells carry a protein called 5T4. The research team hoped that TroVax would stimulate the immune system to recognise and kill mesothelioma cells that carry the 5T4 protein. This is called an anti 5T4 immune response.
The aim of the trial was to see if TroVax can stimulate the immune system to help recognise 5T4 mesothelioma cells.
Summary of results
The research team found that TroVax did stimulate the immune system to recognise the 5T4 protein on mesothelioma cells.
This trial was open for people to join between 2013 and 2014, and the research team reported the results in 2018.
About this trial
The 23 people who had treatment as part of this trial all had
pleural mesothelioma
that had spread to the surrounding area, or to another part of the body. 
They had at least 3 doses of TroVax, and
one cycle
of the chemotherapy drugs pemetrexed and cisplatin:
16 people had all 9 doses as of TroVax as planned
19 people had all 4 cycles of chemotherapy as planned
The research team took blood samples at various points during treatment, to measure whether people's immune system had responded to the vaccine.
Results
The blood tests showed that the immune system responded to the vaccine in 22 out of 23 people (96%). This was higher than the research team thought it might be. The immune response was generally highest 10 weeks after the start of treatment.
The research team also looked at how well the treatment worked for mesothelioma. After 6 months of treatment, the cancer had:
not gone away completely in anyone
got a bit better in 4 people (17%)
stayed the same in 16 people (70%)
got worse in 3 people (13%)
When they looked at how long it was before the cancer started to grow again, they found it was 6.8 months. And when they looked at how long people lived for, it was 10.9 months. These figures are similar to other trials for mesothelioma.
The trial team compared the level of
immune cells called T cells
in the blood of those who lived longer, to those who died sooner. They found that those who lived longer generally had a higher level of T cells.
Side effects
Everyone taking part had at least one side effect. But many were mild or didn't last long. The side effects were no worse than you expect with chemotherapy alone.
Nearly half the people taking part (48%) had a more severe side effect. These included a drop in white blood cells, chest infection and raised blood pressure.
Conclusion
The research team concluded that the combination of TroVax, pemetrexed and cisplatin did stimulate the immune system in most people. And it didn't cause too many side effects. They suggest it is looked at in a larger
phase 3 trial
.
Where this information comes from
We have based this summary on information from the research team. The information they sent us has been reviewed by independent specialists (
peer reviewed

) and published in a medical journal. The figures we quote above were provided by the trial team who did the research. We have not analysed the data ourselves.
How to join a clinical trial
Please note: In order to join a trial you will need to discuss it with your doctor, unless otherwise specified.
Please note - unless we state otherwise in the summary, you need to talk to your doctor about joining a trial.
Supported by
June Hancock Mesothelioma Research Fund
NIHR Clinical Research Network: Cancer
Velindre Cancer Centre Stepping Stones Appeal
Velindre NHS Trust
Wales Cancer Trials Unit
If you have questions about the trial please contact our cancer information nurses
Freephone 0808 800 4040
CRUK internal database number:
Please note - unless we state otherwise in the summary, you need to talk to your doctor about joining a trial.
Cara took part in a clinical trial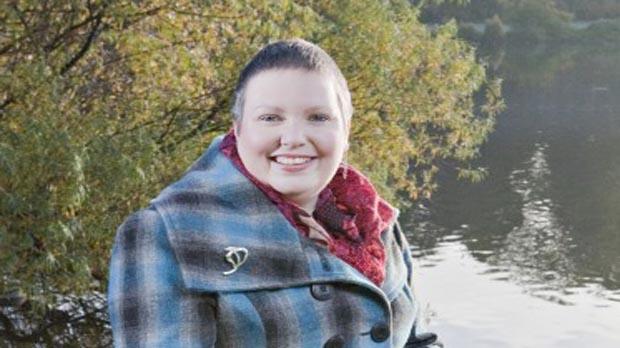 "I am glad that taking part in a trial might help others on their own cancer journey."