A trial of nivolumab and ipilimumab for small cell lung cancer that has spread (CA209451)
Please note - this trial is no longer recruiting patients. We hope to add results when they are available.
This trial is looking at whether giving immunotherapy can delay or prevent small cell lung cancer (SCLC) coming back after first treatment. It is for people with SCLC that has spread to another part of the body.
More about this trial
Doctors usually treat SCLC with chemotherapy. Unfortunately, it may come back again so researchers are looking for new ways to help this group of people.
Nivolumab and ipilimumab are both types of immunotherapies

that are monoclonal antibodies. These drugs attach to cells that are part of the immune system called T cells, and stimulate the immune system to seek out cancer cells and kill them. Giving them after first treatment for SCLC is called maintenance therapy. 
The aims of the trial are to
Find out how well nivolumab works on its own or alongside ipilimumab compared with having no treatment at all 
Learn more about the side effects
Find out how safe treatment is
Who can enter
The following bullet points list the entry conditions for this trial. Talk to your doctor or the trial team if you are unsure about any of these. They will be able to advise you. 
You may be able to join this trial if all of the following apply.
You have small cell lung cancer that had spread to another part of your body when first diagnosed 
Your cancer went away completely, a little bit or stayed the same after no more than 4 cycles of treatment with a platinum drug such as cisplatin or carboplatin and this was the first treatment you had. You may be able to take part if you only had 3 cycles of treatment but had to stop early due to side effects and your cancer stayed the same or got a bit better.
Your last dose of chemotherapy was no more than 9 weeks before you join the trial
The trial team can test a sample of tissue that was removed when you had your lung cancer surgery or biopsy or you are willing to have a sample of tissue taken
You are well enough to carry out all your normal activities, apart from heavy physical work (performance status 0 or 1)
You have satisfactory blood test results
You are at least 18 years old
You are willing to use reliable contraception during treatment and for 6 months afterwards if there is any chance you or your partner could become pregnant
You cannot join this trial if any of these apply. You
Have cancer that has spread to the brain or spinal cord unless this has been successfully treated and you no longer take steroids
Have cancer that has spread to the tissues surrounding your brain (carcinomatous meningitis) 
Are having radiotherapy to your chest
Have a fluid build up around your lung (pleural effusion ) and treatment isn't working
Have an autoimmune disease
Have been taking steroids or other medication that dampen down your immune system (you can take part if you use steroid creams, inhalers or eye drops) 
Have a condition called interstial lung disease 
Have already had a drug that targets PD-1, PD-L1, PD-L2, CD137 or CTLA-4
Have already had ipilimumab or another drug that works in a similar way
Have side effects from past treatments apart from hair loss or nerve damage (peripheral neuropathy)  and they are mild
Have had any other cancer in the past apart from very early cancers that have been successfully treated more than 2 years ago
Have had major surgery or a very bad injury that isn't getting better in the last 2 weeks 
Are allergic or sensitive to any of the drugs used in this trial
Have any other medical condition or mental health problem that the trial team think would affect you taking part in this trial
Are known to have HIV, hepatitis B or hepatitis C
Are pregnant or breast feeding
Trial design
This is an international phase 3 trial. The trial team need about 24 people in the UK to take part. 
The trial is randomised. The people taking part are put into treatment groups by computer. Neither you nor your doctor will be able to decide which group you are in. And neither of you will know which group you are. This is called a double blind trial.
You are put into 1 of the following 3 groups
You have treatment in cycles. You have all treatment as a drip into a vein. 
To begin with, a cycle lasts 6 weeks. The first day of the cycle is called Day 1. You have the following 
Day 1- you have 2 treatments. These will be nivolumab and a dummy drug, nivolumab and ipilimumab or 2 dummy drugs
Day 15- you have 1 treatment. This will be nivolumab or a dummy drug
Day 22- you have 2 treatments of a dummy drug and ipilimumab, nivolumab and ipilimumab or 2 dummy drugs
Day 29 – you have 1 treatment as above
From cycle 3 onwards, you have 1 treatment every 2 weeks. This will be either nivolumab or a dummy drug
As long as the side effects aren't too bad you continue having treatment as long as it is helping you. 
You have a CT or MRI scan every 6 weeks for nearly the first year of treatment and then every 3 months after that. 
Quality of life 
Everybody taking part will be asked to fill out a questionnaire before starting treatment, at set times during the trial and after finishing treatment. The questionnaire will ask about any side effects you have had and about how you have been feeling. This is called a quality of life study

.
Hospital visits
You see the doctors and have some tests before you start treatment. The tests include 
You may also have a bone scan or PET-CT scan
You go to hospital to have treatment. You should not need to stay overnight. 
When you stop treatment you see the trial team for a check up after 
They will continue to follow you up every 3 months to see how you are getting on. This may be at a routine hospital appointment or they may phone you.
Side effects
The most common side effects of nivolumab include
Tiredness (fatigue) 
Skin problems such as rash, itching, hives, redness, and dryness
Diarrhoea 
Feeling sick (nausea)
Tummy pain
Loss of appetite
Low red blood cells (anaemia )
High temperatures (fever) 
Joint pain or stiffness 
The most common side effects of ipilimumab include
Swelling, tenderness and irritation of the bowel (colitis) 
Raised level of liver enzymes
Tiredness
Feeling or being sick
High temperatures
Tummy pain
Headache 
Problems with the adrenal glands or pituitary glands
We have more information about nivolumab and ipilimumab.
How to join a clinical trial
Please note: In order to join a trial you will need to discuss it with your doctor, unless otherwise specified.
Please note - unless we state otherwise in the summary, you need to talk to your doctor about joining a trial.
CRUK internal database number:
Please note - unless we state otherwise in the summary, you need to talk to your doctor about joining a trial.
Charlie took part in a trial to try new treatments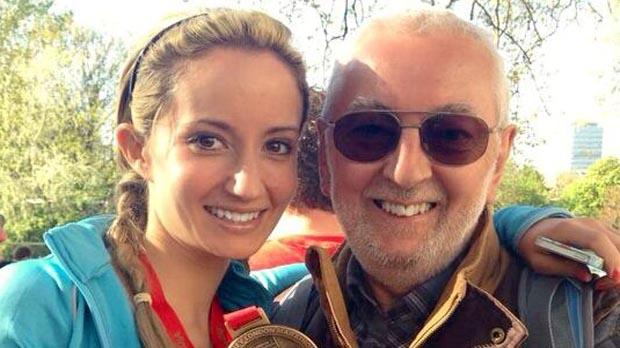 "I think it's really important that people keep signing up to these type of trials to push research forward."