A trial of nintedanib for mesothelioma of the lung (NEMO; EORTC 08112)
Please note - this trial is no longer recruiting patients. We hope to add results when they are available.
This trial is looking at a drug called nintedanib after chemotherapy for pleural mesothelioma. 
Mesothelioma is a type of cancer that can develop in the lining that covers the outer surface of the lungs. This is called pleural mesothelioma.    
More about this trial
The usual treatment for pleural mesothelioma is chemotherapy. After chemotherapy you don't have further treatment unless your cancer starts to grow again. Your doctor monitors your cancer to check this. 
Researchers are looking for ways to improve treatment. They think that a drug called nintedanib might delay or stop the cancer coming back. But they aren't sure so want to find out more. 
Nintedanib is a type of targeted drug called a cancer growth blocker. It stops signals that cancer cells use to divide and grow. 
In this trial some people have nintedanib. And some have a dummy drug (placebo

).
The main aims of the trial are to:
see if nintedanib delays or stops the mesothelioma coming back after chemotherapy 
learn more about the side effects 
Who can enter
The following bullet points list the entry conditions for this trial. Talk to your doctor or the trial team if you are unsure about any of these. They will be able to advise you. 
Who can take part
You may be able to join this trial if all of the following apply. 
You:
have mesothelioma of the lung 
have cancer that either got better or stayed the same after the first treatment you had that included pemextred and a platinum drug
join the trial within 60 days of having your last treatment that included a platinum drug
are well enough to be up and about for at least half the day (performance status 0, 1 or 2)
have satisfactory blood test results
are willing to use reliable contraception during treatment and for at least 3 months after treatment if there is any chance you or your partner could become pregnant 
are at least 18 years old 
Who can't take part
You cannot join this trial if any of these apply. 
Cancer related 
You:
have had cancer treatment including targeted drugs and chemotherapy apart from your first treatment that included a platinum drug 
have had surgery to remove the lung and pleura called an extra pleural pneumonectomy (you might be able to join if you had surgery to remove the covering of the lung (a pleurectomy)
have cancer that has spread to your brain or the tissues surrounding your brain - you might be able to take part if you have cancer spread to your brain that has been successfully treated, has not got any worse in the last 4 weeks and you have been on a stable dose of steroids for at least a month
have had a targeted drug  in the past such as bevacizumab or sorafenib
have had radiotherapy in the last 3 weeks apart from radiotherapy to control symptoms (palliative treatment )
have had any other cancer in the last 5 years before starting the treatment in this trial 
have scans that show you have areas of gas within the lung or areas of dead tissue in or around the cancer 
have had treatment with an experimental drug within 4 weeks of starting treatment 
Medical conditions
You:
have a collection of fluid in the body and or fluid on the lung 
have a problem with the way your blood clots, bleeding, a genetic condition such as haemophilia or you are having treatment to thin the blood apart from low dose heparin or low dose aspirin 
have coughed up a lot of blood in the last 3 months (more than one teaspoon of fresh blood a day)
have cancer that is in the very middle of your chest on a scan or one that involves major blood vessels 
have had a major injury or surgery within 10 days of being put into a treatment group and your wound hasn't healed
have surgery planned while you are taking part in the trial 
have a heart problem such as high blood pressure that isn't controlled with medication, angina that isn't well controlled with medication, a heart attack in the last 6 months, congestive heart failure, an abnormal heart rhythm, or excess fluid on the heart 
have lost more than 10% of your body weight in the last 6 weeks
have an ulcer in your stomach or a skin ulcer
have an active or chronic hepatitis B or hepatitis C infection 
have a serious infection that needs treatment with antibiotics 
can't swallow capsules or you have a problem with your gut that affects how you absorb medication
have any other medical condition or mental health problem that the trial team think could affect you taking part
Other 
You:
are allergic to nintedanib or anything it contains 
are allergic to soy or peanuts
have a problem with drugs and alcohol that could affect you taking part in the trial 
Trial design
This a phase 2 trial. The researchers need 114 people to join.  
It is a randomised trial. You are put into 1 of 2 groups by a computer. Neither you nor your doctor can choose which group you are in. And neither you nor your doctor will know which group you are in. This is called a double blind trial. 
You have 1 of the following:
nintedanib
a dummy drug (placebo )
You have treatment as long as it is working and side effects aren't too bad. You stop treatment if it isn't working. Your doctor will talk to you about other treatment options. 
Samples for research
The researchers will ask for samples of your cancer (a biopsy

) that doctors took when you were first diagnosed. They also ask to take some extra blood samples. Where possible, you have these at the same time as your routine blood tests.
They plan to look at:
gene changes (mutations )
substances called biomarkers  to help work out why treatment might work for some people and not for others
Activities of daily living questionnaire
You fill out a questionnaire at set times during the trial and after finishing treatment. The questionnaire is for older people to find out how they cope with activities of daily living. For example it asks about your ability to use the telephone, shop and prepare meals. 
Hospital visits
You see a doctor and have some tests before you start treatment. The tests include
a physical examination
blood tests
urine tests
a heart trace (ECG )
MUGA  or ECHO
Every 4 weeks you have:
a check up 
blood tests
tests to check your breathing (lung function tests)
You have a CT scan or MRI scan every 2 months.
When you finish treatment you see the trial team every 3 months. Or they phone you to see how you are getting on. 
Side effects
The trial team monitor you during treatment and afterwards. Contact your advice line or tell your doctor or nurse if any side effects are bad or not getting better. 
 
The most common side effects of nintedanib are:
fever (high temperatures)
an increased risk of infection 
a serious infection of the blood called sepsis
tummy pain
nosebleeds or coughing up small amounts of blood
sore mouth including sores or ulcers
inflammation of the tissue that lines the digestive system  
changes in chemicals in your bloodstream that control important functions of our bodies (electrolyte imbalances)
skin rash, dry skin and nail problems
numbness, tingling, redness or soreness on the palms of your hands or soles of your feet (hand foot syndrome)
a nerve problem causing numbness, pain and tingling in the hands and feet
How to join a clinical trial
Please note: In order to join a trial you will need to discuss it with your doctor, unless otherwise specified.
Please note - unless we state otherwise in the summary, you need to talk to your doctor about joining a trial.
Supported by
European Organisation for Research and Treatment of Cancer (EORTC)
CRUK internal database number:
Please note - unless we state otherwise in the summary, you need to talk to your doctor about joining a trial.
Cara took part in a clinical trial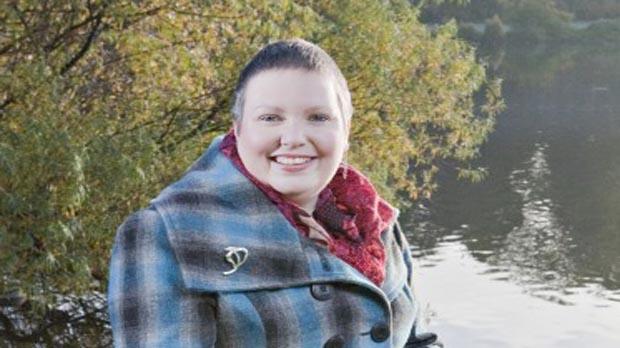 "I am glad that taking part in a trial might help others on their own cancer journey."