A trial of MR guided focused ultrasound for bone pain
Please note - this trial is no longer recruiting patients. We hope to add results when they are available.
Cancer type:
Cancer spread to the bone
This is a trial of magnetic resonance (MR) guided focused ultrasound to treat bone pain caused by cancer. The trial is for people with bone pain caused by
More about this trial
Doctors can treat bone pain caused by cancer with radiotherapy. But researchers think that MR guided focused ultrasound may work as well as radiotherapy.
Magnetic resonance (MR) guided ultrasound uses high frequency sound waves to treat the areas of cancer in the bone.
In this trial half the people will have MR guided focused ultrasound to treat their bone pain and the other half will have radiotherapy.
The aims of this trial are to find out
How well MR guided focused ultrasound works to treat bone pain caused by cancer
How safe it is
Who can enter
You may be able to join this trial if you have bone pain caused by one of the following
And all of the following apply
Your cancer can be seen on a scan
Your cancer pain is at least 4 on a 1 to 10 pain scale (the trial team will assess this)
You are able to have radiotherapy
The bone where the pain is can be treated with either MR focused ultrasound or with radiotherapy (the trial team can advise you about this)
The area to be treated is more than 1cm away from a major nerve or major organ and is more than 1cm below the skin (your doctor can tell you this)
You can mostly take care of yourself (Karnofsky performance status of 60 and above)
You are at least 18 years old
You cannot join this trial if any of these apply
You have pain in a bone that takes your weight (including the bones in your legs, feet, hips, or spine) and you need surgery, or you have had surgery, or your doctor thinks the bone may break (fracture) in the near future
You have bone pain only in your skull
You have more widespread pain that isn't just in a single area
You have had focused ultrasound or radiotherapy to the area of bone pain in the last month
If the area of the bone considered for treatment is too large (the trial team can advise you about this)
You have started a new chemotherapy treatment in the last 2 weeks
You have taken part in another clinical trial in the last month
You have certain heart problems (the trial team can advise you about this)
You can't have an MRI scan for some reason (if you have a pacemaker or other metal in your body for example)
You are allergic to, or can't have, the contrast medium used for the MRI scan
You have any other medical condition or mental health problem that the trial team thinks could affect you taking part
Trial design
The trial team need 126 people to join. It is a randomised trial. The people taking part are put into treatment groups by a computer. Neither you nor your doctor will be able to decide which group you are in.
People in group 1 have MR guided focused ultrasound
People in group 2 have radiotherapy
If you have MR guided focused ultrasound, you have an MRI scan before treatment and 2 more after treatment. For each MRI scan the doctor will give you an injection of a substance called contrast medium. This helps make the scan clearer.
When you have the treatment, you lie down in the most comfortable way possible. The MR guided ultrasound device moves automatically to where it needs to focus the ultrasound waves. The treatment takes 3 hours in total and you need to lie still during that time. The researchers would like to do this in a single treatment. If this isn't possible you may have another treatment 2 weeks later.
During treatment you have a drip in a vein in your arm. This is so that you can have medication for pain or to reduce anxiety if necessary.
If you have radiotherapy, your doctor will plan the best way to give the treatment. You may have a single treatment of radiotherapy. Or you may have treatment Monday to Friday for 2 weeks. Each treatment takes only a few minutes.
Whichever treatment you have, if after 2 weeks your pain hasn't got better you may be able to switch and have the other treatment. Your doctor will talk to you about this if appropriate.
The trial team will ask everybody to fill out a questionnaire before  starting treatment and then  2 days, 3 weeks, 1 month and 3 months after your treatment. The questionnaire will ask about any pain you have and how you've been feeling. This is called a quality of life study.
Hospital visits
You see the doctor to have some tests before taking part in this trial. These tests include
You see the doctor 3 days, 1 month and 3 months after treatment for a physical examination. A member of the trial team will phone you 2 weeks after treatment to see how you are. You have a CT scan and MRI scan 3 months after treatment.
Side effects
The possible side effects of MR guided ultrasound may include
Small amount of damage to the surrounding normal tissue
Bleeding around the treatment area
A feeling of heat in the area being treated
Pain (you can take painkillers if  necessary)
Burning of the skin
Blisters on your skin
Ulcers on your skin
Making your pain worse
Side effects from the contrast medium used for the MRI scans are rare but may include
Headache
Pain at the injection site
Feeling hot or cold
Dizziness
Feeling sick
We have information on the side effects of radiotherapy for bone pain.
The trial doctor will talk to you about the possible side effects before you agree to take part in the trial.
How to join a clinical trial
Please note: In order to join a trial you will need to discuss it with your doctor, unless otherwise specified.
Please note - unless we state otherwise in the summary, you need to talk to your doctor about joining a trial.
Chief Investigator
Professor Lindsay Turnbull
Supported by
NIHR Clinical Research Network: Cancer
InSightec
CRUK internal database number:
Please note - unless we state otherwise in the summary, you need to talk to your doctor about joining a trial.
Charlie took part in a trial to try new treatments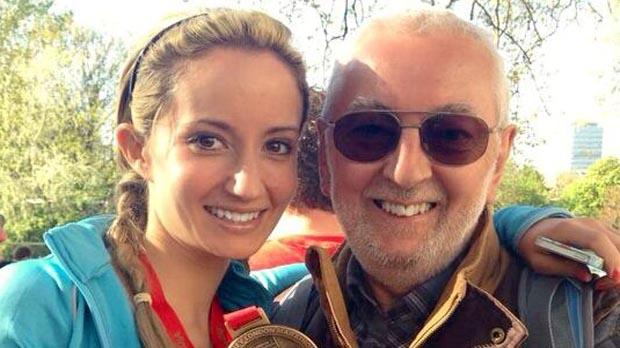 "I think it's really important that people keep signing up to these type of trials to push research forward."