A trial of ipilimumab after surgery for stage 3 melanoma (CA184029, EORTC 18071)
This trial looked at ipilimumab after surgery to remove melanoma.
More about this trial
Surgery is the usual treatment for melanoma. Having stage 3 melanoma increases the risk of it coming back. Doctors wanted to find out if having more treatment after surgery helps to reduce this risk.
In this trial, they looked at a drug called ipilimumab.
Ipilimumab is a type of biological therapy

 called a monoclonal antibody

. Researchers thought that ipilimumab might help stop or delay melanoma coming back. But they didn't know for sure so they wanted to find out more.
The aims of the trial were to:
find out if ipilimumab is a useful treatment after surgery
learn more about the side effects
Summary of results
The trial team found that ipilimumab lowered the chances of stage 3 melanoma coming back after surgery.
951 people took part in the trial. They were put into 1 of 2 treatment groups at random.
475 had ipilimumab
476 had a dummy drug (placebo )
Neither the doctor nor the people who took part knew which group they were in. This is called a double blind trial.
The trial team followed everyone up for just under 3 years. They looked at whose melanoma had come back. They found this was
234 people who had ipilimumab
294 people who had the dummy drug
They also looked at how long it took for the cancer to start growing again. On average this was about:
26 months in the people who had ipilimumab
17 months in the people who had the dummy drug

The most common serious side effects of ipilimumab were:
problems with the digestive system such as diarrhoea or feeling or being sick
raised enzyme levels in the liver
problems with the endocrine system for example an inflamed pituitary gland
People with the more severe side effects had to stop treatment for a while before restarting again. And others had to stop treatment altogether. Just over 5 out of 10 people (52%) having ipilimumab had to stop treatment during the initial treatment period of 4 doses.
The trial team concluded that having ipilimumab after surgery was a very useful treatment for people with a high risk of their melanoma coming back. It significantly lowered the chances of the melanoma coming back but it did cause a lot of severe side effects.
We have based this summary on information from the research team. The information they sent us has been reviewed by independent specialists (peer reviewed

) and published in a medical journal. The figures we quote above were provided by the trial team who did the research. We have not analysed the data ourselves.
How to join a clinical trial
Please note: In order to join a trial you will need to discuss it with your doctor, unless otherwise specified.
Please note - unless we state otherwise in the summary, you need to talk to your doctor about joining a trial.
Supported by
Bristol-Myers Squibb
European Organisation for Research and Treatment of Cancer (EORTC)
Experimental Cancer Medicine Centre (ECMC)
CRUK internal database number:
Please note - unless we state otherwise in the summary, you need to talk to your doctor about joining a trial.
Around 1 in 5 people take part in clinical trials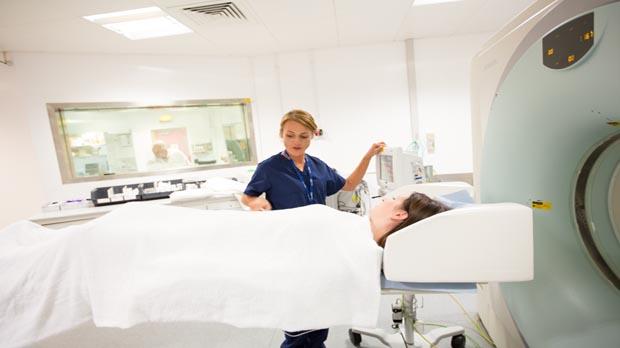 Around 1 in 5 people diagnosed with cancer in the UK take part in a clinical trial.