A trial of a drug called tefinostat for liver cancer
Please note - this trial is no longer recruiting patients. We hope to add results when they are available.
This trial is looking at tefinostat for the most common type of liver cancer called hepatocellular carcinoma (HCC). The trial is supported by Cancer Research UK.
Tefinostat is a type of biological therapy.  It is a cancer growth blocker. It stops signals that cancer cells use to divide and grow.
A small number of people have had tefinostat for leukaemia

or lymphoma

, but this is the first time it is being tested in people with liver cancer.
The aims of the trial are to
Find the best dose of tefinostat for people with hepatocellular carcinoma (HCC)
Learn more about any side effects
See if tefinostat helps people with HCC
Who can enter
You may be able to enter this trial if
You have a type of liver cancer called hepatocellular carcinoma and your cancer is not responding to other treatment, or there is no standard treatment for you
Your liver is working normally or you only have mild or moderate liver damage (Child-Pugh A or B7)
You have satisfactory blood results
You are well enough to be up and about for at least half the day (performance status 0, 1 or 2)
You are at least 18 years old
You are willing to use reliable contraception 7 days before starting the trial,  during the trial and for 3 months afterwards if there is any chance you or your partner could become pregnant
If you have scarring of the liver (cirrhosis) caused by alcohol, you may be able to take part in the trial. The doctors will discuss this with you.  If you have hepatitis you may also be able to take part as long as it is well controlled by anti viral treatment.
You cannot enter this trial if you
Are able to have surgery to remove your cancer or a liver transplant
Are able to have treatment directly to the liver cancer such as radiofrequency ablation or chemoembolisation
Have had chemotherapy, radiotherapy or any other cancer treatment (including experimental drugs) in the last 4 weeks
Are planning to have radiotherapy for symptoms (palliative radiotherapy) 4 weeks before starting the trial
Have taken medication that can affect your heart rhythm in the last 2 weeks. It may be possible to take part if you take certain medications such as anti viral medication for Hepatitis C. The trial doctors can advise you about this
Have ever had an organ transplant
Have an infection or certain heart problems (the trial doctors can advise you about this)
Have any problems with your digestive system that could affect how you absorb the trial drug
Have a serious illness or any other medical condition that the trial team think could affect you taking part
Have a high level of calcium in your blood that cannot be controlled with medication
Are pregnant or breastfeeding
Trial design
The trial will recruit between 54 and 69 people across the UK.
The first patients taking part will have a low dose of tefinostat. If they don't have any serious side effects, the next few patients will have a higher dose. And so on, until the researchers find the best dose to give. This is called a dose escalation study. Once they have found the highest safe dose, another 40 people in the trial will have that dose.
Tefinostat comes as capsules that you swallow. You take them every day after eating. The trial team will explain how many capsules to take and how often to take them. You keep a diary at home to note down when you take the capsules.
As long as you don't have any bad side effects, you can carry on having tefinostat for as long as it helps you.
Hospital visits
You see the trial team and have some tests before you start treatment. The tests include
Physical examination
Blood tests
Chest X-ray
Heart trace (ECG )
You go to hospital once a week for the first 4 weeks of treatment and then once every 2 weeks after that. You have a physical examination and blood tests each time.
About a month after starting treatment, the researchers will ask you to have another liver biopsy. You don't have to have this if you don't want to. You can still take part in the trial.
During treatment, you have a CT or MRI scan and an ECG every 12 weeks.
When you finish treatment, you see the trial team again and have a CT or MRI scan, an ECG and more blood tests and urine tests. You then see the trial team every 2 months for up to a year.
Side effects
As tefinostat is a new drug, there may be side effects we don't know about yet. Only a small number of people have had tefinostat. The side effects they had included
Loss of appetite
Tiredness (fatigue)
Rash
Muscle pain
The side effects of having a liver biopsy include pain and slight swelling or bruising. There is a risk of bleeding after a liver biopsy, but this is rare.
How to join a clinical trial
Please note: In order to join a trial you will need to discuss it with your doctor, unless otherwise specified.
Please note - unless we state otherwise in the summary, you need to talk to your doctor about joining a trial.
Supported by
Cancer Research UK
Chroma Therapeutics
Experimental Cancer Medicine Centre (ECMC)
NIHR Clinical Research Network: Cancer
Queen Mary University of London
Other information
This is Cancer Research UK trial number CRUKD/12/011.
CRUK internal database number:
Please note - unless we state otherwise in the summary, you need to talk to your doctor about joining a trial.
Around 1 in 5 people take part in clinical trials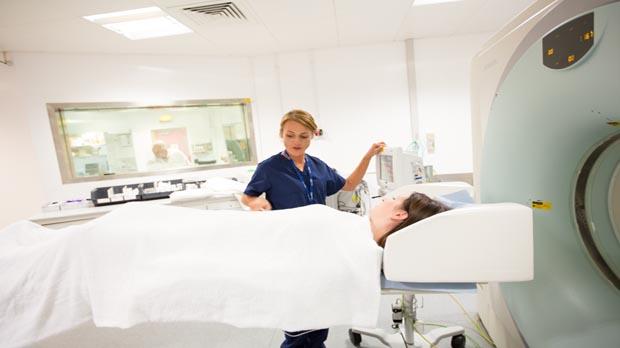 Around 1 in 5 people diagnosed with cancer in the UK take part in a clinical trial.