A trial of defactinib (VS-6063) for pleural mesothelioma (COMMAND)
Please note - this trial is no longer recruiting patients. We hope to add results when they are available.
This trial is looking at a drug called defactinib to treat mesothelioma that started in the sheets of tissue covering the lungs (pleural mesothelioma).
Unfortunately, it can be difficult for doctors to treat pleural mesothelioma. You may have chemotherapy, but researchers are looking for ways to improve treatment. In this trial, they are looking at an experimental drug called defactinib.
Defactinib is a type of biological therapy. It stops signals that mesothelioma cells use to divide and grow.
The trial is comparing defactinib with a dummy drug (placebo

). It is for people who have recently had chemotherapy and when they finished this treatment, their mesothelioma had got smaller or stayed the same size. The aims of the trial are to
Find out if defactinib helps people with pleural mesothelioma more than a dummy drug
See what effect it has on peoples' quality of life
Who can enter
You may be able to enter this trial if
You have been diagnosed with pleural mesothelioma
There is  a sample of your tumour available (or you are willing to have a biopsy to obtain a sample)
You have had treatment with the chemotherapy drugs pemetrexed and either carboplatin or cisplatin and you have had at least 4 treatment cycles
Your chemotherapy treatment finished in the last 6 weeks and your mesothelioma stayed the same size or got smaller
You have recovered from the side effects of chemotherapy unless they are very mild
You are able to care for yourself, even if you can't carry on with normal activities or active work (Karnofsky performance status of at least 70)
You have satisfactory blood test results
You are at least 18 years old
You are willing to use reliable contraception during the trial and for 3 months afterwards if there is any chance you or your partner could become pregnant
You cannot enter this trial if you
Have cancer that has spread to your brain, unless this has been treated and if you take steroids or medication to prevent fits (seizures), your dose hasn't changed in the last 4 weeks
Have had any chemotherapy drugs other than pemetrexed with cisplatin or carboplatin
Have already had a drug that works in a similar way to defactinib – the trial team can advise you about this
Have had another experimental drug in the last month
Have a problem with your digestive system that could affect you swallowing or absorbing tablets
Have had an ulcer or bleeding in your gut in the last year
Have had major surgery in the last 4 weeks
Have had a stroke in the last 6 months
Have a condition in which there is build up of a pigment called bilirubin making your skin or the whites of your eyes look yellow (Gilbert's syndrome)
Have a serious infection
Have had a heart attack in the last 6 months or have certain other heart problems – the trial team can advise you about this
Are known to be HIV positive or to have hepatitis A, B or C
Have a mental illness that would make it difficult for you to take part
Have had any other cancer in the last 5 years apart from carcinoma in situ of the cervix or non melanoma skin cancer that was successfully treated
Are pregnant or breastfeeding
Trial design
This international phase 2 trial aims to recruit over 370 people.
It is a randomised trial. The people taking part are put into treatment groups by a computer. Neither you nor your doctor will be able to decide which group you are in.
People in 1 group take defactinib tablets twice a day
People in the other group take dummy tablets (placebos )
The trial team will ask you to keep a diary at home. In this, you write down when you take your tablets each day.
As long as you don't have bad side effects, you can carry on having the trial treatment for as long as it helps you.
During the trial, the researchers will take some extra blood samples to see what happens to the drug in your body. This is called pharmacokinetics

. They will also take blood samples to look for genes or proteins that can show how defactinib affects your body. This may help them to work out why the drug helps some people more than others.
The trial team will ask you to fill out a questionnaire before you start treatment, at each hospital visit during treatment and after you finish treatment. The questionnaire will ask about side effects and how you've been feeling.  This is called a quality of life study.
Hospital visits
You see the trial team and have some tests before you start treatment. The tests include
Physical examination
Blood tests
Urine tests
Heart trace (ECG )
X-rays
The trial team will get a sample of your cancer that was removed when you had a biopsy

to diagnose mesothelioma. If there is no sample available, they will ask you to have a biopsy.
During treatment, you go to see the trial team every 3 weeks for the first 6 months and then every 4 weeks after that. You have regular blood tests and a CT scan or X-ray every 6 to 8 weeks.
When you stop taking the tablets, you see the trial team a week later and again a month later. After that, they will contact you by phone every 2 months to see how you are.
Side effects
As defactinib is a new drug, there may be side effects we don't know about yet. In trials so far, the most common side effects have been
Tiredness (fatigue)
Headache
High temperature (fever)
Dizziness
Dehydration
Cough or shortness of breath
Chest pain
Back or joint pain
Sore throat
High blood pressure
Defactinib may affect your ability to have a child (your fertility). It can also make you more sensitive to sunlight. During the trial, you must reduce your exposure to the sun, use sunscreen and wear sunglasses whenever you are in the sun.
How to join a clinical trial
Please note: In order to join a trial you will need to discuss it with your doctor, unless otherwise specified.
Please note - unless we state otherwise in the summary, you need to talk to your doctor about joining a trial.
Supported by
Experimental Cancer Medicine Centre (ECMC)
NIHR Clinical Research Network: Cancer
Verastem Inc
Other information
CRUK internal database number:
Please note - unless we state otherwise in the summary, you need to talk to your doctor about joining a trial.
Around 1 in 5 people take part in clinical trials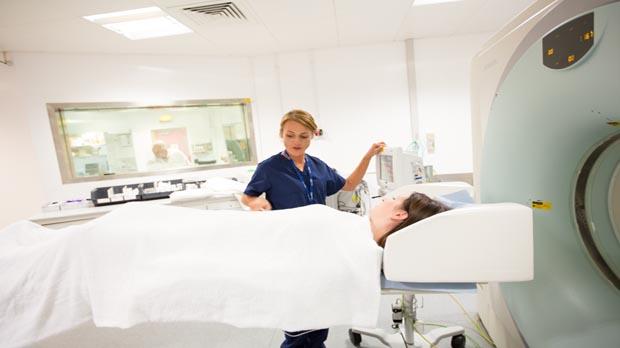 Around 1 in 5 people diagnosed with cancer in the UK take part in a clinical trial.