A trial of chemotherapy before chemoradiation for cervical cancer (INTERLACE)
Please note - this trial is no longer recruiting patients. We hope to add results when they are available.
This trial is looking at having carboplatin and paclitaxel chemotherapy before chemoradiation for cervical cancer that cannot be removed with surgery. This trial is supported by Cancer Research UK.
Doctors often treat cervical cancer with a combination of radiotherapy and a chemotherapy drug called cisplatin. This treatment is called chemoradiation and is standard treatment

for cervical cancer that cannot be removed with surgery (advanced cervical cancer).
Researchers think that having 2 other chemotherapy drugs called carboplatin and paclitaxel for a few weeks before chemoradiation may improve treatment.
The aim of this trial is to see if having chemotherapy for 6 weeks before standard chemoradiation is better than chemoradiation alone for women with cervical cancer that cannot be removed with surgery.
Who can enter
You may be able to enter this trial if
You have cervical cancer that is larger than 4cm across (stage 1B2 to stage 4A), or 4cm or less (stage 1B1) if the cancer is also in the lymph nodes
Your doctors think chemoradiation is the best treatment for you
You are well enough to carry out all your normal activities, apart from heavy physical work (performance status of 0 or 1)
You have satisfactory blood test results
You are at least 18 years old
You are willing to use reliable contraception during the trial if there is any chance you could become pregnant
You cannot enter this trial if you
Have cancer spread to the lower third of the vagina (stage 3A)
Have cancer that has spread to other parts of your body (stage 4B)
Have cancer that is blocking one of the tubes between your kidneys and your bladder (the ureters) which has made the kidney waterlogged (hydronephrosis) – you may be able to take part if this has been successfully treated
Have had another cancer in the last 10 years apart from basal cell skin cancer
Have ever had another cancer in the area between your hip bones (the pelvis )
Have already had radiotherapy to your pelvis
Have bowel conditions called Crohn's disease or ulcerative colitis
Have certain heart problems – the trial team can advise you about this
Are HIV positive or have tuberculosis (TB)
Are pregnant or breastfeeding
Trial design
This phase 3 trial will recruit nearly 500 women. It is a randomised trial. The women taking part are put into treatment groups by a computer. Neither you nor your doctor will be able to decide which group you are in.
Half the women taking part have standard chemoradiation. The other half have chemotherapy on its own before chemoradiation. This is called induction chemotherapy.
If you are in the induction chemotherapy group, you have the drugs carboplatin and paclitaxel once a week for 6 weeks before you start chemoradiation. You have both drugs through a drip into a vein.
Everybody taking part in the trial has chemoradiation. This takes up to 6 weeks. You have both external radiotherapy and internal radiotherapy.
External radiotherapy uses radiation from a machine outside your body. Internal radiotherapy means a radioactive source is put into your vagina and up into the womb. Your doctor will give you more information about your radiotherapy plan and exactly how many treatments you will have. During radiotherapy, you also have the chemotherapy drug cisplatin once a week for 5 weeks. You have it through a drip into a vein.
The trial team will ask you to fill out a questionnaire before you start treatment, once during treatment and at follow up appointments after your treatment. If you have the induction chemotherapy you will also be given a questionnaire to fill out during chemotherapy. The questionnaire will ask about side effects and how you've been feeling.  This is called a quality of life study.
They will also ask your permission to get a sample of tissue that was removed when your cancer was diagnosed. Researchers will use this to learn more about cervical cancer and to see if there are ways of working out who might benefit from particular treatments.
Hospital visits
You see the trial doctors and have some tests before you start treatment. The tests include
Physical examination
Blood tests
During chemoradiation, you go to hospital once a day (Monday to Friday) for up to 6 weeks. When you have internal radiotherapy, you may need to stay in hospital overnight.
If you are in the induction chemotherapy group, you have at least 6 extra hospital visits. You will be at the hospital for about half the day each time.
During treatment, you have regular blood tests and physical examinations. About 4 weeks after you finish treatment, you see the trial doctors and have more blood tests. You have an MRI  or CT scan 3 months after the end of your treatment.
You see the trial team every 3 months for 2 years and then every 6 months for the next 3 years. At each of these follow up appointments, the trial team will ask you to fill out a quality of life questionnaire.
Side effects
The side effects of the chemotherapy drugs in this trial include
Radiotherapy also causes side effects. If you are still having periods, you will go through the menopause

because of the effect radiotherapy has on your ovaries. This means you will no longer be able to get pregnant and you may also have menopausal symptoms. You may be able to have hormone replacement therapy (HRT)

to help relieve the symptoms.
Radiotherapy can also cause long term bowel or bladder problems. And you may have swelling in your legs (lymphoedema).
We have more information about the side effects of radiotherapy for cervical cancer in our cervical cancer section. There is more information about carboplatin, paclitaxel and cisplatin in our cancer drugs section.
How to join a clinical trial
Please note: In order to join a trial you will need to discuss it with your doctor, unless otherwise specified.
Please note - unless we state otherwise in the summary, you need to talk to your doctor about joining a trial.
Supported by
Cancer Research UK
Experimental Cancer Medicine Centre (ECMC)
Gynecologic Cancer InterGroup
NIHR Clinical Research Network: Cancer
National Cancer Research Institute (NCRI)
University College London (UCL)
If you have questions about the trial please contact our cancer information nurses
Freephone 0808 800 4040
CRUK internal database number:
Please note - unless we state otherwise in the summary, you need to talk to your doctor about joining a trial.
Cara took part in a clinical trial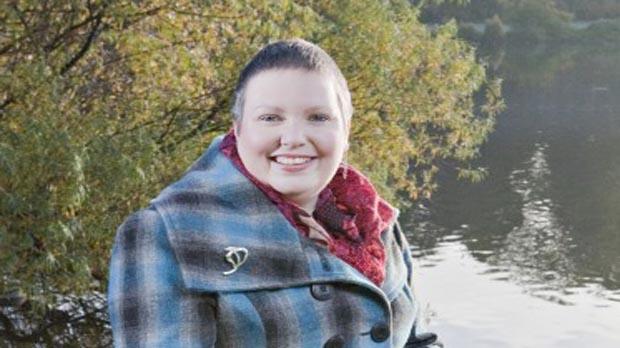 "I am glad that taking part in a trial might help others on their own cancer journey."