A trial of chemotherapy and durvalumab for bladder cancer (NIAGRA)
This trial is looking at adding durvalumab to chemotherapy for people with bladder cancer that has grown into the muscle wall. This is invasive bladder cancer. 
It is for people due to have surgery to remove their bladder. This surgery is called a cystectomy. 
More about this trial
Surgery to remove the bladder is the usual treatment for invasive bladder cancer. You might also have chemotherapy before and after surgery. But sometimes the cancer can come back. So researchers are looking for ways to improve treatment. In this trial they are looking at adding a drug called durvalumab. 
Durvalumab is a type of targeted drug called an immunotherapy. It seeks out cancer cells by looking for a certain protein and attaching to it. The immune system then recognises the marked cells and kills them.
Researchers think adding durvalumab will improve treatment. But they aren't sure so want to find out more. In this trial, some people have chemotherapy and durvalumab. And some have chemotherapy only. Everyone has surgery. 
The main aims of the trial are to:
find out if adding durvalumab to chemotherapy works better than chemotherapy only
learn more about the side effects
Who can enter
The following bullet points list the entry conditions for this trial. Talk to your doctor or the trial team if you are unsure about any of these. They will be able to advise you. 
Who can take part
You may be able to join this trial if all of the following apply. You:
have transitional cell or urinary bladder cancer that has grown into the muscle wall of the bladder but no further 
are well enough to have treatment before surgery to remove the bladder
are due to have an operation to remove the bladder
are well enough to carry out all your normal activities, apart from heavy physical work (performance status of 0 or 1)
weigh more than 30kg (4.7 stone)
have satisfactory blood test results  
are willing to use reliable contraception during treatment and for 3 months after durvalumab and 6 months after chemotherapy if there is any chance you or your partner could become pregnant 
are at least 18 years old
Who can't take part
You cannot join this trial if any of these apply. 
Cancer related
You:
have cancer that has spread to the lymph nodes  or the area between the hip bones (pelvis) or tummy (abdomen)
have cancer that has spread elsewhere in the body
need to have an operation to remove the kidney or tubes that carry urine from the kidneys to the bladder (ureter)
have already had chemotherapy or immunotherapy in the past for bladder cancer that has grown into the muscle of the bladder (you might be able to join if you had BCG into the bladder) 
have cancer that can't be removed with an operation
have had durvalumab and tremelimumab in the past
had or are having chemotherapy, a targeted drugs , immunotherapy  or hormone treatment
have had radiotherapy to the area between the hip bones (pelvis) within 2 years of joining the study
have side effects from past treatments that aren't getting better apart from hair loss or loss of skin colour (vitiligo)
can't have cisplatin because you have moderate hearing loss or numbness and tingling in your hands and feet
have had another cancer unless it was basal cell cancer , squamous cell cancer , carcinoma in situ  or any other cancer that you have had treatment for more than 5 years ago and there are no signs of it coming back
are taking part in another clinical trial 
Medical conditions
You:
had an organ transplant  and need to have medication to damp down the immune system
have an autoimmune disease  such as colitis or Chron's disease unless it is a skin condition called vitiligo, hair loss or problems with your thyroid gland  that are stable
had a heart attack in the last 6 months or you have other heart problems that need treatment 
have a problem with your immune system and it doesn't work properly 
have taken drugs that damp down your immune system (immunosuppressants) such as steroids in the last 2 weeks unless it was a very small dose, a cream or inhaler
have a condition called leptomeningeal carcinomatosis
have had surgery in the last month
have breathing problems due to inflammation and scarring of the lungs (a condition called interstitial lung disease)
have serious problems with your digestive system  that cause diarrhoea
have an active infection including tuberculosis, hepatitis B, hepatitis C or HIV
have any other medical condition or mental health problem that the trial team think would affect you taking part
Other
You: 
are pregnant or breastfeeding 
are allergic to any of the drugs in the trial 
have had a live vaccine  in the last 30 days
 
Trial design
This is an international phase 3 trial. Researchers hope that around 1,050 people will take part including 25 from the UK.
 
It is a randomised trial. You are put into treatment groups by a computer. Neither you nor your doctor will be able to decide which group you are in. You have 1 of the following:
chemotherapy and durvalumab before surgery and more durvalumab after surgery (group 1)
chemotherapy only before surgery (group 2)
You have all your treatment as a
drip into the bloodstream
.
Everyone has chemotherapy treatment in cycles. Each cycle is 3 weeks. The first day of each cycle is called day 1. 
Chemotherapy and durvalumab (group 1)
You have 4 cycles of chemotherapy before surgery. 
You have:
cisplatin and gemcitabine on day 1 
durvalumab on day 1
cisplatin and gemcitabine on day 8
Treatment takes about 8 hours each time. 
Chemotherapy only (group 2)
You have 4 cycles of chemotherapy before surgery. 
You have:
cisplatin and gemcitabine on day 1
cisplatin and gemcitabine on day 8
Treatment takes about 4 hours each time. 
Both groups
Both groups then go on to have surgery as planned. The trial team will tell you more about this and how long you stay in hospital for afterwards. 
After surgery:
people in group 1 have durvalumab once a month for 8 months 
people in group 2 don't have any more treatment – they have regular follow up for up to 8 months
You continue to have follow up as long as your cancer doesn't get worse. 
Quality of life
The trial team ask you to fill out a questionnaire before you start treatment and at set times during treatment. The questionnaire asks about side effects and how you've been feeling. This is called a quality of life study.
Blood tests 
You have extra blood tests as part of this trial. Researchers want to look for:
certain proteins  that can help to tell how well the treatment is working
find out what happens to the drugs inside your body  
look at the cancer DNA
Urine tests
You have extra urine tests to look for biomarkers

.
Tissue samples
The trial team ask to use a tissue sample your doctor took when you had surgery or a biopsy

. You need to give a new sample if there isn't a suitable sample available. They also take a sample of tissue when you have surgery to remove the bladder.  
 
Researchers want to look for certain proteins (biomarkers) in the cancer. 
Hospital visits
You see a doctor and have some tests before you can take part. These include:
You have treatment in the hospital outpatient department. You shouldn't need to stay overnight. 
You have an MRI or CT scan after surgery. You have them:
every 3 months for 2 years
every 6 months for the 3 years
once a year after that 
You have regular check ups with your doctor during and after treatment. When you finish treatment in group 1, you have a check up:
once a month for the first 3 months 
every 3 months up until the end of the first year after your surgery
every 6 months for 2 years 
once a year after that 
In group 2 you go to hospital for a check up 1 month and 3 months after surgery. The trial team contact you by phone in between these clinic visits to see how you are getting on. 
Side effects
The trial team monitor you during treatment and afterwards. Contact your advice line or tell your doctor or nurse if any side effects are bad or not getting better. 
 
Durvalumab can affect the immune system. It may cause inflammation in different parts of the body which can cause serious side effects. They could happen during treatment, or some months after treatment has finished. Rarely, these side effects could be life threatening.
If you have any of these side effects, you should tell the doctor or nurse that you are on or have been on an immunotherapy. 
The most common side effects of durvalumab are:
skin rashes, dry and itchy skin 
liver problems such as inflammation of the liver (hepatitis) and high levels of liver enzymes in your blood
pain in your tummy (abdomen), muscles and joints
a build up of fluid in your body causing swelling 
chest infections, cough and shortness of breath 
high temperature (fever)
We have information about:
How to join a clinical trial
Please note: In order to join a trial you will need to discuss it with your doctor, unless otherwise specified.
Please note - unless we state otherwise in the summary, you need to talk to your doctor about joining a trial.
CRUK internal database number:
Please note - unless we state otherwise in the summary, you need to talk to your doctor about joining a trial.
Around 1 in 5 people take part in clinical trials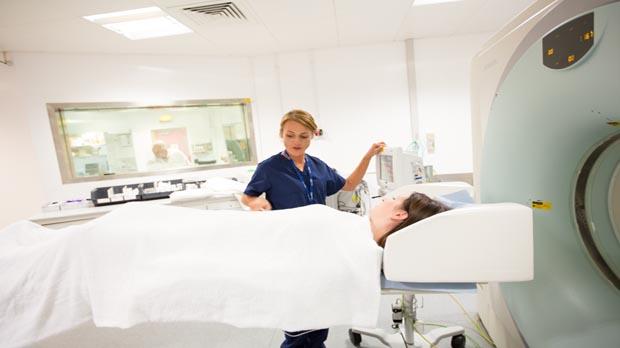 Around 1 in 5 people diagnosed with cancer in the UK take part in a clinical trial.