A trial of BHQ880 for myeloma in people with poor kidney function
Please note - this trial is no longer recruiting patients. We hope to add results when they are available.
This trial is looking at a new drug called BHQ880 as first line treatment for myeloma. It is for people whose kidneys are not working very well.
Doctors can use treatments such as chemotherapy and stem cell transplants to treat myeloma. And you may have drugs called bisphosphonates to help prevent bone damage. But if your kidneys are not working very well, you cannot have some of these treatments.
In this trial, doctors are looking at a drug called BHQ880. It is a monoclonal antibody which blocks a protein called DKK1. DKK1 stops cells called osteoblasts from forming new bone. This often happens if you have myeloma and causes bone damage and pain. Blocking the DKK1 protein may allow the osteoblasts to start making new bone again.
We know from laboratory research that BHQ880 may also stop myeloma cells growing, but researchers don't know if this will happen in people.
The aims of the trial are to
See if BHQ880 can help people with myeloma
Learn more about the side effects, what happens to the drug in your body and what effect it has on your bones
Who can enter
You may be able to enter this trial if you
Have been diagnosed with myeloma and are over 55 (some younger people may be able to take part, but the trial team would need to assess each person on an individual basis)
Cannot have a stem cell transplant
Are well enough to carry out all your normal activities, apart from heavy physical work (performance status of 0 or 1)
Have satisfactory blood test results
Are willing to use reliable contraception during the trial and for 8 months afterwards if you are female and there is any chance you could become pregnant
You cannot enter this trial if you
Have had any other treatment for myeloma apart from radiotherapy, surgery or steroids to treat symptoms, or 1 dose of bortezomib
Have not fully recovered from surgery or side effects of radiotherapy
Have had another cancer, apart from non melanoma skin cancer, carcinoma in situ of the cervix or superficial bladder cancer that has been treated, or any other cancer if it was successfully removed and there have been no signs of the disease coming back for at least 3 years
Have ever had a bisphosphonate drug through a drip into a vein, or taken one by mouth in the last 4 months
Have a high level of calcium in your blood that needs treatment other than steroids
Have a condition called Paget's disease of the bone
Have over active parathyroid glands (hyperparathyroidism) and this has not been treated
Have damage to your nerves (peripheral neuropathy ), unless it is mild
Have had an experimental drug as part of another clinical trial in the last 4 weeks
Have a heart condition that is a cause for concern
Have any other medical condition that the trial doctors think could affect the trial treatment
Are known to be very sensitive to a substance called boron
Are known to be HIV, hepatitis B or hepatitis C positive
Are pregnant or breastfeeding
Trial design
This phase 2 trial will recruit about 144 people in a number of different countries. The trial is in 2 parts.
The first part will recruit 6 to 8 people and all of them will have BHQ880.
You have treatment in 3 week periods called cycles of treatment. You have BHQ880 through a drip into a vein on the first day of each cycle. This takes about 2 hours each time. As long as you don't have bad side effects, you can have up to 24 cycles of BHQ880.
During the first 9 cycles of treatment, you also have a drug called bortezomib and a steroid called dexamethasone. You have bortezomib as an injection into your vein on 4 days during each treatment cycle. You take dexamethasone tablets on 8 days during each cycle.
The second part of the trial will recruit about 136 people. This part is randomised. The people taking part are put into treatment groups by a computer. Neither you nor your doctor will be able to decide which group you are in. And neither of you will know which group you are in either. This is called a double blind trial.
Half the people taking part have BHQ880, the other half have a dummy drug (placebo

).
You have BHQ880 (or the dummy drug) in 3 week cycles as described for the first part of the trial. You have up to 24 treatment cycles. During the first 9 cycles, everybody also has bortezomib and dexamethasone.
Hospital visits
You will see the doctors and have some tests before you start treatment. The tests include
Physical examination
Blood and urine tests
An X-ray of your bones
Bone density scan (DXA scan )
Heart trace (ECG )
You may also have a bone marrow test.
You see the trial doctors every 3 weeks during treatment. People joining the first part of the trial will have some extra hospital visits in the 1st and 4th cycles of treatment to have more blood tests.  
During treatment you have
2 more CT scans
3 more bone X-rays or MRI scans
Another bone density scan (DXA scan)
You may also have another bone marrow test.
If you stop having treatment before the end of 24 cycles, you see the trial doctors a week later and have an X-ray, a CT scan, a DXA or MRI scan, blood and urine tests. If you finish all 24 cycles of treatment, you see the doctors and have these tests 4 weeks later.
The trial team will check how you are for up to 3 years after you finish treatment, but this may be by phone rather than having more hospital visits.
Side effects
As BHQ880 is a new drug, there may be side effects we don't know about yet. Possible side effects include
The side effects of bortezomib include
A drop in blood cells causing an increased risk of infection, bleeding problems, tiredness and breathlessness
Numbness and tingling in your hands and feet (peripheral neuropathy)
Nerve pain
Loss of appetite
Tiredness (fatigue)
Cough or difficulty breathing
Headache
Problems sleeping
Dehydration
Build up of fluid in your arms or legs
We have more information about the side effects of dexamethasone and bortezomib in our cancer drugs section.
How to join a clinical trial
Please note: In order to join a trial you will need to discuss it with your doctor, unless otherwise specified.
Please note - unless we state otherwise in the summary, you need to talk to your doctor about joining a trial.
Supported by
Experimental Cancer Medicine Centre (ECMC)
NIHR Clinical Research Network: Cancer
Novartis
CRUK internal database number:
Please note - unless we state otherwise in the summary, you need to talk to your doctor about joining a trial.
Cara took part in a clinical trial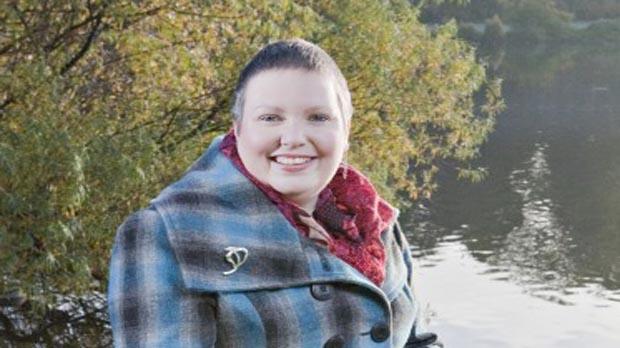 "I am glad that taking part in a trial might help others on their own cancer journey."