A trial of belantamab mafodotin to improve treatment for myeloma (ProMMise)
This trial is looking at adding a drug called belantamab mafodotin to usual treatment for myeloma. 
It is for people:
whose myeloma has come back or treatment has stopped working
who have had 2 to 4 courses of treatment  for myeloma
More about this trial
Myeloma that has come back or did not go away following treatment can be more difficult to treat. So doctors are looking for new treatments to help this group of people. 
Belantamab mafodotin is a new type of targeted drug

 called an antibody drug conjugate (ADC). There are 2 parts to an ADC. It is a combination of a monoclonal antibody

 and chemotherapy.
Belantamab mafodotin works by attaching to a particular receptor on the surface of the myeloma cell. It then delivers the chemotherapy to kill the myeloma cells. 
In this trial you have belantamab mafodotin in combination with cyclophosphamide and dexamethasone. These 2 drugs are a standard treatment

option for myeloma. 
The main aims of the trial are to find out:
the best dose of belantamab mafodotin to give 
if adding belantamab mafodotin to standard treatment  is safe and improves treatment 
more about the side effects treatment 
Who can enter
The following bullet points are a summary of the entry conditions for this trial. Talk to your doctor or the trial team if you are unsure about any of these. They will be able to advise you. 
Who can take part
You may be able to join this trial if all of the following apply. You:
have myeloma that has come back or treatment has stopped working and you have had 2 to 4 previous treatments. The treatment must have included certain targeted drugs  such as bortezomib or thalidomide or similar drugs. 
have myeloma that can be measured in a blood or urine test
agree to not donate blood during the trial and for a period after 
have satisfactory blood test results 
are willing to use reliable contraception during the trial and for a period after if there is any chance you or your partner could become pregnant 
are well enough to be up and about for at least half the day but might not be able to work (performance status 0, 1 or 2)
are at least 18 years old 
Who can't take part
Myeloma related 
You cannot join this trial if any of these apply. You:
don't have myeloma symptoms (smouldering myeloma) 
have a type of myeloma called monoclonal gammopathy of undetermined significance (MGUS) 
have a type of myeloma made up of plasma cells (plasmacytoma) 
have a plasmacytoma outside of the bone marrow  with no sign of having myeloma
have plasma cell leukaemia
have a condition called POEMS syndrome 
have amyloidosis
have a build up of proteins around the heart (heart amyloidosis) or your doctor suspects you have this 
have had belantamab mafodotin in the past 
are going to have stem cell transplant
have had chemotherapy, small molecule therapy, radiotherapy or a monoclonal antibody within 14 days of finding out the dose of treatment you have. Your doctor will know this. 
have had a monoclonal antibody within 14 days of finding out what dose of belantamab mafodotin you have
have side effects from past treatment unless they are mild. You can take part if you have hair loss. 
have had recent steroid treatment
have more than a trace of protein in your urine. Your doctor will check this. 
have any other cancer that is getting worse or needs treatment. You may be able to take part if you have basal cell skin cancer  or squamous cell skin cancer  that has been successfully treated. Or if you have carcinoma in situ  of the cervix or prostate cancer and you aren't having treatment straight away (active surveillance).
are taking an experimental drug or using a device as part of another clinical trial. This is if it is within 28 days of being put in a treatment group for this trial.
Medical conditions
You cannot join this trial if any of these apply. You:
have a significant heart condition  that needs treatment or have had a heart attack or major heart surgery in the last 3 months  
have a problem with the lens (cornea) that covers your eye unless the problem is mild 
need to wear contact lenses while in the trial 
have a problem with your kidneys such as an infection or you need to have dialysis to filter your blood 
have a significant problem with your liver 
have HIV, an active hepatitis B or hepatitis C infection or you have any other recent infection that needs treatment
have had major surgery in the last 4 weeks 
have a bleeding problem
have moderate numbness and tingling in your hands or feet or this is mild but is causing pain 
have any other medical condition or mental health problem that the trial team think will affect you taking part 
Other 
You cannot join this trial if any of these apply. You:
are allergic to belantamab mafodotin, any of the treatments in the trial or anything they contain
are pregnant or breastfeeding
Trial design
This is a phase 1 trial. There is one part of the trial that is open. This part is Prommise-B. The team need 26 people to join Prommise-B.
The trial team hope to add more treatment groups. We'll update this information when they open.
Prommise-B 
You:
have belantamab mafodotin as a drip into a vein once every 2 months 
take cyclophosphamide tablets on days 1, 8 and 15 of each treatment cycle  
take dexamethasone tablets on days 1, 8, 15 and 22 of each treatment cycle 
Cyclophosphamide is a chemotherapy drug. Dexamethasone is a steroid

drug. 
The dose of belantamab mafodotin depends on when you join the trial.
Everyone has treatment for up to 3 years. You have it as long as it is working and the side effects aren't too bad. You stop treatment if your myeloma gets worse. Your doctor will talk to you about other treatment options.
Samples for research
The team ask you to give some extra blood samples. Where possible you have these when you have your routine blood tests. You may have some extra bone marrow tests if treatment is working. 
The team plan to use the samples to:
see if it is possible to predict how treatment will work for myeloma
look at genes  in myeloma cells to learn more about myeloma
measure the amount of myeloma in the bone marrow 
You need to agree to give the bone marrow sample when you join the trial. You can say no giving the other bone marrow samples. It won't affect you taking part in the rest of the trial.
Quality of life
The trial team ask you to fill out a questionnaire:
before you start treatment
at set times during treatment
The quality of life questionnaire asks about side effects and how you've been feeling. 
Hospital visits
You see the doctor and have tests before you can take part. These include:
blood tests
urine tests
a physical examination
eye tests
You have regular blood tests, eye tests and check ups during the trial. 
You have another PET-CT scan if your cancer goes away completely. 
The team may ask you to have another bone marrow test if treatment is working well. You have this after you start treatment at:
6 months
12 months 
18 months
You have a final bone marrow test as part of this trial when you stop treatment. 
Follow up
When you stop treatment you see the doctor a month later. You then see the trial doctor:
once every 3 months for a year if you have eye problems or
you see them at routine follow up appointments 
This is to see how you are getting on and if you have started a new treatment. 
Side effects
The trial team monitor you during treatment and afterwards. Contact your advice line or tell your doctor or nurse if any side effects are bad or not getting better. 
 
Some of the most common side effects of belantamab mafodotin include:
eye problems such as eye dryness or blurry vision 
a drop in blood cells causing an increased risk of bleeding or an increased risk of an infection 
a reaction during the infusion and shortly afterwards. Symptoms may include fever, chills, flushing, itching, a cough, feeling breathless, discomfort in your chest, changes to your heartbeat and blood pressure, back or tummy pain, diarrhoea or a skin rash.
tiredness (fatigue) 
changes to your liver
fever (high temperatures)
cough
cold or cold like symptoms (upper respiratory tract infections)
pneumonia or other lung infections
back, chest, arm, leg, joint or muscle pain
headache
nose bleeds 
high levels of calcium in the blood
changes to some of the enzymes in your blood. This shows up in blood tests and you might not get symptoms. 
The trial doctor will talk to you about all the possible side effects of treatment before you can take part. You'll have a chance to ask any questions you may have. 
We have more information about the following drugs and their side effects:
How to join a clinical trial
Please note: In order to join a trial you will need to discuss it with your doctor, unless otherwise specified.
Please note - unless we state otherwise in the summary, you need to talk to your doctor about joining a trial.
Supported by
GlaxoSmithKline Ltd
UKMRA-Myeloma UK-CARP
If you have questions about the trial please contact our cancer information nurses
Freephone 0808 800 4040
CRUK internal database number:
Please note - unless we state otherwise in the summary, you need to talk to your doctor about joining a trial.
Around 1 in 5 people take part in clinical trials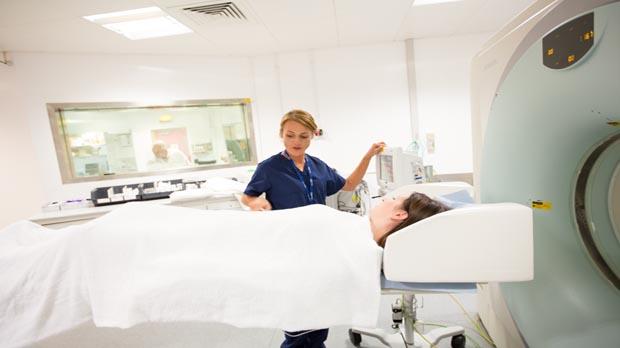 Around 1 in 5 people diagnosed with cancer in the UK take part in a clinical trial.