A trial of azacitidine for low risk myelodysplastic syndrome
Please note - this trial is no longer recruiting patients. We hope to add results when they are available.
Cancer type:
Myelodysplastic syndrome (MDS)
This trial is looking at azacitidine (also known as Vidaza) for people with low risk myelodysplastic syndrome.
More about this trial
Myelodysplastic syndromes (MDS) are a group of blood disorders that cause a drop in the number of blood cells.  In some people, MDS can develop into acute myeloid leukaemia. This trial is for people with MDS that has a low risk of turning into leukaemia.
If you have MDS, your bone marrow doesn't make enough normal blood cells and you may need to have blood transfusions. If your red blood cells are low, you have a drip containing red blood cells. If your platelets are low, you have a drip containing platelets. This is called supportive care. In this trial, researchers are looking at a drug called azacitidine, alongside supportive care.
Azacitidine is a chemotherapy drug that doctors can already use to treat MDS as an injection given under the skin or as a drip into a vein. But in this trial, they are looking at a new tablet form of azacitidine.
The aims of the trial are to
See if the tablet form of azacitidine helps people with low risk MDS and find out how it affects peoples' quality of life
Learn more about what happens to azacitidine tablets in your body
Who can enter
You may be able to enter this trial if you
Have myelodysplastic syndrome (MDS) that is classified as lower risk – your doctor can confirm this
Have needed to have blood transfusions at least once every 4 weeks for the last 3 months and have a low number of platelets
Have satisfactory results from other blood tests
Are well enough to be up and about for at least half the day (performance status 0, 1 or 2)
Are at least 18 years old
Are willing to use reliable contraception during the trial and for at least 3 months afterwards if there is any chance you or your partner could become pregnant
You cannot enter this trial if you
Have MDS that is intermediate risk 2 or high risk – your doctor can advise you about this
Have MDS as a result of exposure to a chemical or treatment with chemotherapy or radiotherapy (secondary MDS) unless you finished the anti cancer treatment at least 24 weeks (nearly 6 months) ago
Have a type of MDS that could be treated in other ways – the trial doctor can explain this
Have already had azacitidine or drugs called lenalidomide or decitabine (or a similar drug) unless you had the last dose at least 24 weeks ago
Take drugs to remove iron from your body (chelating agents), unless you have been on a stable dose for at least 8 weeks or your dose is reducing
Take steroids unless you take them for another medical condition and have been on a stable or decreasing dose for at least a week
Have had a stem cell transplant
Have had drugs that target MDS, drugs that stimulate the growth of blood cells, chemotherapy, a drug called hydroxyurea or an experimental drug in the last 4 weeks
Still have side effects from any earlier treatment
Have  a low number of red blood cells (anaemia) or a low number of platelets for reasons other than having MDS
Have had any other cancer in the last 3 years, unless it was a very early stage and has been successfully treated – the trial team can advise you about this
Have had a heart attack in the last 6 months or have certain other heart problems – the trial team can advise you about this
Have any problem with your digestive system that could affect how you swallow and absorb tablets
Have an infection that can't be controlled with medication
Are known to be HIV or hepatitis C positive or have active hepatitis B infection
Have any other medical condition or mental illness that the trial team think would stop you taking part, or would make it unsafe for you to do so
Are known to be very sensitive to azacitidine or a drug called mannitol
Are pregnant or breastfeeding
Trial design
This international phase 3 trial will recruit 386 people, including about 36 at 13 hospitals in the UK.
It is a randomised trial. The people taking part are put into treatment groups by a computer. Neither you nor your doctor will be able to decide which group you are in.  And neither of you will know which group you are in. This is called a double blind trial.
Everybody taking part will continue to have best supportive care including blood transfusions and platelet transfusions.
Half the people taking part have azacitidine tablets. The other half have dummy tablets (placebos).
You take the azacitidine tablets (or dummy tablets) every day for 3 weeks, followed by a week without treatment. As long as you don't have bad side effects, you can continue having treatment in this way for as long as it helps you. The trial team will explain exactly how and when to take the tablets.
The researchers will look at blood samples you give during treatment to learn more about how much of the trial drug is absorbed into your bloodstream and how long it stays in your body.
The trial team will ask you to fill out a questionnaire before you start treatment, every 4 weeks during treatment and after you finish treatment. The questionnaire will ask about side effects and how you've been feeling.  This is called a quality of life study.
They will also give you a diary card to keep at home. On this you write down
The number of tablets you take and when you take them
Whether you take other medication to stop you feeling or being sick
How much water you drink when you take your tablets
Hospital visits
You see the trial team and have some tests before you start the trial treatment. The tests include
Physical examination
Blood tests
Urine test
Heart trace (ECG)
The trial team will also take a swab from the inside of your cheek. They will use this sample, along with samples of your blood and bone marrow to look for genetic and chemical changes that might affect how MDS responds to the trial drug. These are called biomarkers.
You go to hospital
Every week for the first 8 weeks of treatment
Every 2 weeks for the rest of the 1st year
Then once every 4 weeks if you carry on having treatment for longer than a year
You have regular blood tests throughout the trial. You have a bone marrow test after 3 months, 6 months, 1 year and then every 6 months after that.
When you finish the trial treatment, you will see the trial team again 4 weeks later. After that, they will contact you (or your own doctor) by phone every 3 months to see you how you are.
Side effects
The most common side effects of azacitidine include
A drop in the number or blood cells causing an increased risk of infection, bleeding problems, tiredness and breathlessness
Tummy pain
Feeling tired and weak (fatigue)
High temperature (fever)
Inflammation of the lining of your nose or throat
Loss of appetite
Pain in your chest, or in your joints or muscles
Dizziness
Headache
Shortness of breath
Rash, itching or bruising
The doctor will talk to you about all the possible side effects before you agree to take part in the trial.
How to join a clinical trial
Please note: In order to join a trial you will need to discuss it with your doctor, unless otherwise specified.
Please note - unless we state otherwise in the summary, you need to talk to your doctor about joining a trial.
Supported by
Celgene
Experimental Cancer Medicine Centre (ECMC)
CRUK internal database number:
Please note - unless we state otherwise in the summary, you need to talk to your doctor about joining a trial.
Cara took part in a clinical trial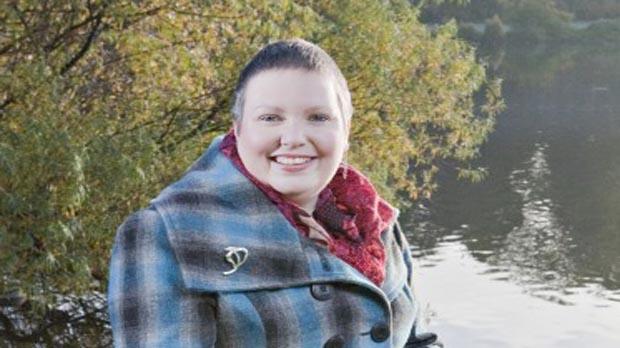 "I am glad that taking part in a trial might help others on their own cancer journey."