A trial of atezolizumab with standard treatment for diffuse B cell lymphoma (ARGO)
Please note - this trial is no longer recruiting patients. We hope to add results when they are available.
This trial is looking at whether atezolizumab can improve treatment for a people with a type of non-Hodgkin lymphoma called diffuse B cell lymphoma (DBCL). 
The trial is for people:
whose lymphoma has come back or continued to grow following at least 1 or 2 different types of treatment
who are not suitable for high dose chemotherapy
Cancer Research UK supports this trial.
More about this trial
You might have rituximab, gemcitabine and oxaliplatin (called R-GemOx) to treat diffuse B cell lymphoma that has come back or if treatment has stopped working. R-GemOx is one of the standard treatments if you aren't suitable to have high dose chemotherapy. Or if you have already had it.
But sometimes R-GemOx stops working. So, doctors want to look at how they can improve treatment. In this trial, they are looking at adding a drug called atezolizumab. 
Atezolizumab is a type of immunotherapy. It blocks a protein called PD-1. This triggers the immune system to attack and kill lymphoma cells.
Doctors hope that adding atezolizumab to R-GemOx can improve the way it works. 
The aims of the trial are to:
find out how well treatment works
find out what happens to atezolizumab in the body
learn more about the side effects
Who can enter
The following bullet points list the
entry conditions
 for this trial. Talk to your doctor or the trial team if you are unsure about any of these. They will be able to advise you. 
Who can take part
You may be able to join this trial if all of the following apply. 
You:
have diffuse B cell lymphoma
have lymphoma that has come back or continued to grow after at least 1 or 2 different types of treatment - one of these must have included treatment with rituximab and an anthracycline or anthracenedione such as mitoxantrone
can't have a stem cell transplant because of your age, other medical conditions or you have had high dose chemotherapy in the past
have lymphoma that shows up on a PET scan 
have a scan that shows 2 or more lymphoma tumours or nodes that measure at least 1.5 cm long and 1 cm across or 1 lesion that measures at least 2 cm long or 1 cm across
have a tissue sample (biopsy) available for the trial team to do some tests
are well enough to be up and about for at least some of each day, even if you need help looking after yourself (performance status 0, 1, 2 or 3)
have satisfactory blood test results
are willing to use 2 forms of reliable contraception during treatment and for up to 1 year after the last dose of the trial drug
are at least 16 years old
Who can't take part
You cannot join this trial if any of these apply. 
Cancer/lymphoma related
You:
have lymphoma that has spread to the brain or spinal cord
have had a stem cell transplant with somebody else's cells
have had chemotherapy or radiotherapy in the 2 weeks before starting trial treatment, unless you had radiotherapy for symptoms such as pain
have side effects from past treatments unless the trial doctor thinks it won't affect you taking part
have lymphoma that got worse or came back within 3 months of having gemcitabine
have had treatment with an experimental treatment within 4 weeks of joining the trial or it has cleared your body completely
have had any other cancer in the last 2 years apart from basal cell skin cancer or squamous cell skin cancer 
Medical conditions
You:
have an autoimmune condition unless it is vitiligo, type 1 diabetes, hair loss (alopecia), thyroid problems that are controlled by medications or a skin condition called psoriasis that doesn't need treatment
have had major surgery within 4 weeks of joining the trial
have had a stroke or a bleed into the brain within 6 months of joining the trial
have moderate to severe tingling or numbness in your hands and feet
have problems with your heart, such as a heart attack in the last 6 months, angina that is not well controlled, congestive heart failure or the left side of the heart doesn't pump blood around the body properly
have a lung condition called pulmonary fibrosis or pneumonitis
have a known infection or any other major infection and you needed antibiotics as a drip into a vein within 2 weeks of starting trial treatment
have HIV
have hepatitis B or hepatitis C
have any other serious medical condition or mental health problem that the trial team think could affect you taking part 
Other
You:
are allergic to certain antibodies
are sensitive or allergic to any of the drugs in the trial
have had a vaccination with 28 days of starting trial treatment
are pregnant or breast feeding 
Trial design
This
phase 2 trial
is taking place in the UK. The trial team need 112 people to take part. 
It is a
randomised trial
. A computer puts you into treatment groups. Neither you nor your doctor will be able to decide which group you are in. 
You have 1 of the following treatments:
R-GemOx
R-GemOx and atezolizumab
You are 3 times more likely to have atezolizumab.
You have treatment in
cycles
. Each treatment period is 2 weeks. You have up to 6 cycles of treatment. This takes about 3 months in total. 
The first day of each cycle is called day 1. On day 1 you have:
rituximab
gemcitabine
oxaliplatin
For those having atezolizumab, you start it with the second cycle of treatment. You have it from cycle 2 to cycle 6. You have it with the other drugs on day 1 of the second cycle. 
For cycle 1 all of these drugs are given as a drip into a vein. For the rest of the cycles you have:
gemcitabine and oxaliplatin as a drip into a vein
rituximab as an injection under the skin
atezolizumab as a drip into a vein
R-GemOx group
After 6 cycles you stop treatment. The trial team will follow you up regularly, every 3 weeks either by telephone or at the hospital for check ups for 6 months.
R-GemOx and atezolizumab group
After 6 cycles you have further atezolizumab if your lymphoma hasn't got worse. We call this maintenance treatment. Some people might have radiotherapy before starting atezolizumab. Your doctor can tell you more about this. The aim is to keep the lymphoma under control for longer. You have this once every 3 weeks for 6 months.
Everyone has a CT scan after the 3rd cycle of treatment. And a PET-CT scan after the 6th cycle.
You stop treatment if your lymphoma gets worse. Your doctor will talk to you about other treatment options. A month after treatment finishes you see the trial team for a check up.
Research samples
You give some extra blood samples during treatment. You give the samples at specific times and the trial team will provide you with information about this. They plan to use the samples to:
see how well the treatment is working
find what happens to the drugs in the body
look at genes to help understand more about DBCL
look for biomarkers to predict who will benefit from treatment 
The doctors will ask permission to collect and store some of your blood and a sample of your lymphoma (tissue sample). This is for future research. 
Hospital visits
You see a doctor and have some tests before you can take part in the trial. These include:
blood tests
heart trace (ECG)
heart scan if necessary (echocardiogram or MUGA)
You might need to give a tissue sample if there isn't a sample available for the trial team to do some tests on.
You have a CT scan at:
6 weeks
15 weeks
the end of maintenance treatment
1 year
2 years
You have a PET scan at:
15 weeks
the end of maintenance treatment or check ups
Follow up
In the R-GemOx group you go to hospital every 6 weeks for a check up for 6 months. In between these visits they will phone you to see how you are getting on.
They then follow up both groups every 4 to 6 months for about 3 years.  
You see the trial doctor and have a CT scan every 3 months if you stopped treatment but your lymphoma hasn't got worse. You then continue to have check ups until either your lymphoma gets worse or you start another anti lymphoma treatment.
Side effects
As R-GemOx and atezolizumab is a new combination of treatment, there might be some side effects we don't know about yet. The trial team will monitor you during the time you have treatment and you'll have a phone number to call if you are worried about anything. 
The most common side effects of atezolizumab include:
tiredness (fatigue)
high temperatures (fever)
constipation or diarrhoea
increased risk of infection
skin rash, itchy skin or dryness
thyroid changes
immune problems such as immune related swelling in the lung tissue  (pneumonitis), hepatitis or diabetes 
The most common side effects of Gem-Ox chemotherapy include:
a drop in blood cells causing an increased risk of infection, bleeding problems, tiredness and breathlessness
hair loss
feeling or being sick
sore mouth, sore throat and mouth ulcers (mucositis)
loss of appetite and taste changes
constipation or diarrhoea
tiredness
numbness or tingling in hands or feet
risk of blood clots
Some common side effects of rituximab include:
a reaction to the drug such as fever, chills, or flu like symptoms
skin rash or itching
a drop in blood pressure
hot flushes or night sweats
headache
throat irritation
runny nose
cough, wheeze or shortness of breath
pain in your enlarged lymph nodes
The trial team will explain all the possible side effects of treatment before you join the trial.
We have more information about:
How to join a clinical trial
Please note: In order to join a trial you will need to discuss it with your doctor, unless otherwise specified.
Please note - unless we state otherwise in the summary, you need to talk to your doctor about joining a trial.
Supported by
Cancer Research UK
Roche
Southampton Clinical Trials Unit
University Hospital Southampton NHS Foundation Trust
Other information
This is Cancer Research UK trial number CRUKE/16/028.
CRUK internal database number:
Please note - unless we state otherwise in the summary, you need to talk to your doctor about joining a trial.
Around 1 in 5 people take part in clinical trials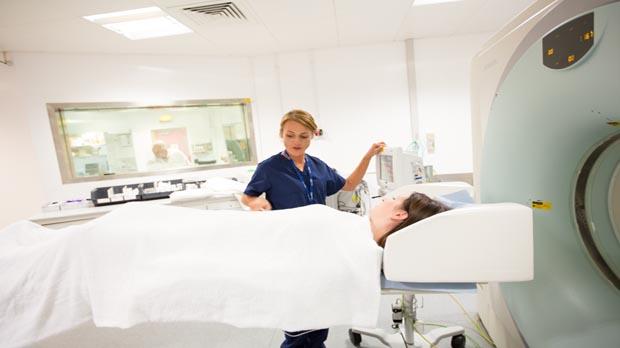 Around 1 in 5 people diagnosed with cancer in the UK take part in a clinical trial.