A trial of an EGF cancer vaccine alongside chemotherapy for non small cell lung cancer that cannot be removed with surgery
Coronavirus (COVID-19)
We know that this is an especially worrying time for people with cancer and their family and friends. We have separate information about coronavirus and cancer. Please read that information alongside this page. We will update that information as guidance changes.
Please note - this trial is no longer recruiting patients. We hope to add results when they are available.
Cancer type:
Non small cell lung cancer
This trial is looking at a type of biological therapy called a vaccine for non small cell lung cancer that cannot be removed with surgery.
If non small cell lung cancer (NSCLC) has spread out of the lung into surrounding tissue, or to another part of your body (stage 3B or stage 4), it is not possible to remove it with surgery. But you may have chemotherapy. This is a standard treatment

.
Growth factors are natural body chemicals that control cell growth. They work by plugging in to receptors which send signals telling the cells to divide and grow. Non small cell lung cancer cells often have a large number of receptors for a growth factor called EGF.
In this trial, researchers are looking at a vaccine that targets EGF and stops it attaching to the cancer cell receptors. They hope that giving the vaccine alongside chemotherapy will help people with advanced NSCLC to live longer.
Who can enter
You may be able to enter this trial if you
Have non small cell lung cancer that is stage 3B or stage 4 and can be measured on a scan
Are at least 20 but no older than 65 years old
Are well enough to carry out all your normal activities, apart from heavy physical work (performance status of 0 or 1)
Have satisfactory blood test results
Are eligible to have chemotherapy (without radiotherapy) – but have not started this yet
Are willing to use reliable contraception during the trial if there is any chance you or your partner could become pregnant
You cannot enter this trial if you
Have cancer that can be removed with surgery
Are going to have radiotherapy at the same time as chemotherapy, or after you finish chemotherapy
Have cancer that your doctors think has spread to your brain or spinal cord (central nervous system)
Have had any other cancer in the last 5 years apart from carcinoma in situ of the cervix or non melanoma skin cancer that was successfully treated
Have had another experimental drug as part of a clinical trial in the last month
Take steroids or any other drugs that affect your immune system (steroid creams or inhalers are allowed)
Have an autoimmune disease or have had your spleen removed
Have damage to your nerves unless this is very mild
Have diarrhoea unless it is very mild
Have had any other vaccine in the last month (apart from the flu vaccine)
Have ever had a severe reaction to a drug
Have had a heart attack in the last year or have certain other heart problems
Have any other problems or medical conditions that the trial doctors think could affect you taking part in the trial
Are known to be HIV positive
Are pregnant or breastfeeding
Trial design
This phase 3 trial will recruit about 438 people with advanced non small cell lung cancer. It is a randomised trial. The people taking part are put into treatment groups by a computer. Neither you nor your doctor will be able to decide which group you are in.  
Half the people taking part have the EGF vaccine and chemotherapy. The other half have chemotherapy alone.
If you are in the group having chemotherapy alone, you start chemotherapy shortly after joining the trial.
If you are in the vaccine group, you start by having a single low dose of a chemotherapy drug called cyclophosphamide through a drip into a vein. You have this to improve your body's response to the EGF vaccine.
A few days later, you start the vaccine treatment. You have 2 doses of the vaccine, 2 weeks apart. These are injections into a muscle. You start chemotherapy about a week after the 2nd dose of the vaccine.
You then have more doses of the vaccine a couple of days before both your 2nd and 3rd cycles of chemotherapy.
After you finish chemotherapy, you can carry on having the vaccine alone every 4 or 8 weeks until your cancer starts to get worse.
Each time you have the vaccine before and during chemotherapy, you have 4 separate injections into different muscles. So you have an injection in each of your arms and each of your legs.
After you finish chemotherapy, you have only 1 injection each time you have the vaccine.
The trial team will ask everybody taking part to fill out a questionnaire before they start treatment, a number of times during treatment and at follow up appointments after they finish treatment. The questionnaire will ask about side effects and how you've been feeling.  This is called a quality of life study.
Hospital visits
You see the trial team and have some tests before you start treatment. The tests include
Physical examination
Heart trace (ECG )
Blood tests and urine tests
PET scan (you don't have to have this type of scan if you don't want to)
The trial team will ask your permission to get a sample of tissue that was removed if you had a biopsy

to diagnose your cancer. They will use this to look for changes in your genes. This is optional and you don't have to agree to give this sample if you don't want to. You can still take part in the trial. The researchers will not ask you to have a new biopsy at this time.
During chemotherapy, you go to hospital at least every 3 weeks and have a CT or MRI scan every 6 weeks. People in the vaccine group have about 4 extra hospital visits.
After you finish chemotherapy, you see the trial team every 4 to 8 weeks and have a scan every 8 weeks until your cancer starts to get worse. If you are in the vaccine group, you have a dose of the vaccine at each of these visits.
Side effects
As the EGF vaccine is a new treatment, there may be side effects we don't know about yet. In other trials, the most common side effects have included
Pain and swelling at the injection sites
High temperature (fever), often with shivering
Headache
Shortness of breath
Hot flushes
Red skin or rash
Shaking (tremor)
High or low blood pressure
Dizziness
Bone or joint pain
Dry mouth
Itching
Loss of strength or tiredness (fatigue)
Coughing up blood
We have information about the side effects of cyclophosphamide in our cancer drugs section. But the dose of cyclophosphamide used in this trial is very low.
We have more information about the side effects of lung cancer chemotherapy in our lung cancer section.
How to join a clinical trial
Please note: In order to join a trial you will need to discuss it with your doctor, unless otherwise specified.
Please note - unless we state otherwise in the summary, you need to talk to your doctor about joining a trial.
Supported by
Bioven
Experimental Cancer Medicine Centre (ECMC)
National Institute for Health Research Cancer Research Network (NCRN)
Questions about cancer? Contact our information nurses
CRUK internal database number:
Please note - unless we state otherwise in the summary, you need to talk to your doctor about joining a trial.
Charlie took part in a trial to try new treatments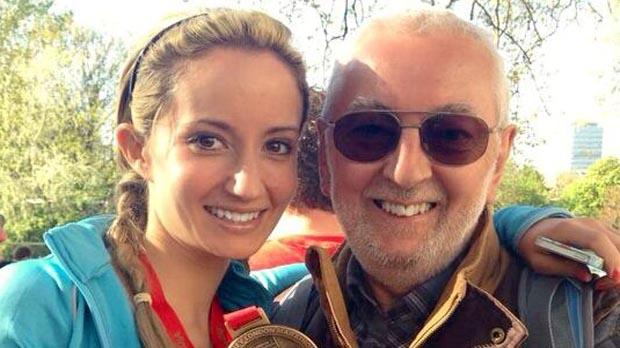 "I think it's really important that people keep signing up to these type of trials to push research forward."