A trial of a blood test to monitor for early signs of melanoma coming back (DETECTION)
This trial aimed to measure small amounts of melanoma cancer cells that may be in the bloodstream after surgery. 
Depending on the results some people would go on to have treatment with a drug called nivolumab. 
The trial was for people who had early stage melanoma. This is stage 2B or 2C melanoma. 
Cancer Research UK supported this trial. 
More about this trial
Surgery is the usual treatment for melanoma that hasn't spread. It gets rid of the cancer in most people. But sometimes it comes back or spreads elsewhere in the body. So researchers are looking for ways to treat people before this happens. 
The trial team have developed a blood test to look for cancer cells in the blood even if a scan

 looks normal. This blood test aims to pick up DNA in the blood from cancer cells. This is called circulating tumour DNA or ctDNA

.
We know from research that people who have ctDNA in their blood have a higher chance of the cancer coming back. You usually only have treatment if a scan shows that this has happened. Doctors think that having treatment earlier if you have ctDNA in your blood could help. But they aren't sure so want to find out more. 
In this trial you have regular ctDNA blood tests after surgery. You then have one of the following if the team find cancer cells in the blood:
continue with regular ctDNA blood tests, routine scans and check ups
nivolumab
Nivolumab is an immunotherapy. It is already a treatment for melanoma that has spread. It helps the immune system

 to find and kill cancer cells. 
The main aims of the trial were to find out:
how well the ctDNA blood test works to find cancer cells
if ctDNA picks up that the melanoma is coming back earlier than scans
if having nivolumab works for people who have ctDNA detected in their blood, prevents the cancer from coming back and improves how long they live 
Summary of results
This trial closed earlier than planned. This was because of the recent changes to the standard treatment options for people with melanoma. No patients were randomised

in this trial so the team say they won't be producing any results. 
How to join a clinical trial
Please note: In order to join a trial you will need to discuss it with your doctor, unless otherwise specified.
Please note - unless we state otherwise in the summary, you need to talk to your doctor about joining a trial.
Supported by
Cancer Research UK 
The Christie NHS Foundation Trust
Other information
This is Cancer Research UK trial number CRUK/19/010.
If you have questions about the trial please contact our cancer information nurses
Freephone 0808 800 4040
CRUK internal database number:
Please note - unless we state otherwise in the summary, you need to talk to your doctor about joining a trial.
Cara took part in a clinical trial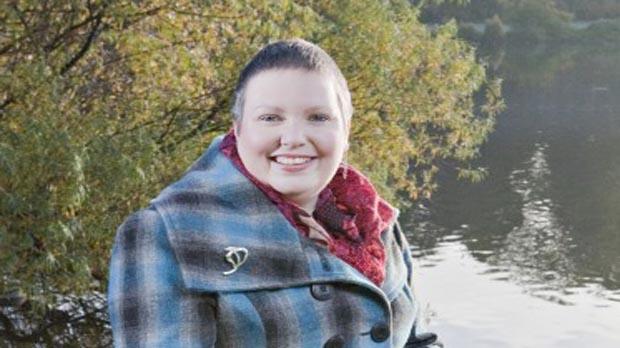 "I am glad that taking part in a trial might help others on their own cancer journey."