A trial looking at the V212 vaccine to prevent shingles in people having chemotherapy
Please note - this trial is no longer recruiting patients. We hope to add results when they are available.
This trial is looking at a new vaccine called V212 to prevent shingles in people who are having chemotherapy for a solid tumour, leukaemia, lymphoma or myeloma.  
This trial is recruiting from different countries around the world but in the UK it is only recruiting people who have leukaemia

, lymphoma

or myeloma

.
Doctors often use chemotherapy to treat people with cancer. A side effect of chemotherapy is a drop in blood cells. The white blood cells are a part of the body's immune system, which fights infections. A drop in white blood cells can increase your risk of getting an infection.
Shingles

is a virus that affects the nerves. It can travel along the nerve to the skin, causing a painful rash. Because of their low levels of white blood cells, people having chemotherapy are at a greater risk of getting shingles. The V212 vaccine may help these people.   
The aims of this trial are to find out
How well the V212 vaccine is at preventing shingles in people who are having chemotherapy
How safe the vaccine is for these people
Who can enter
You may be able to enter this trial if you have any cancer. But for people in the UK you must have leukaemia, lymphoma or myeloma.
You must also
Be having chemotherapy – you may be able to take part if you are not having chemotherapy as long as you are 50 years or older and have leukaemia, lymphoma or myeloma
Have had chickenpox  
Be willing to use reliable contraception for 2 weeks before starting treatment, during treatment and for 6 months afterwards if there is any chance you or your partner could become pregnant
Be at least 18 years old
You cannot enter this trial if you
Have a solid tumour and have had a transfusion of blood, red blood cells, or platelets in the last 3 months or may need a transfusion when having the vaccines or within a month afterwards
Have had shingles in the last year
Have had a vaccination for chickenpox or shingles
Are taking medicine to prevent cold sores or cytomegalovirus (CMV) – you may be able to join if you took this for less than a month
Had a live virus vaccine within a month of starting treatment or are due to have a live virus vaccine during treatment and up to a month afterwards
Are due to have an inactivated vaccine (containing dead virus or bacteria) a week before to a week after each trial treatment
Are allergic to the vaccine used in this trial or to a drug called neomycin – you may be able to take part if your reaction to neomycin was only a skin rash
Are pregnant or breastfeeding
Trial design
This is an international phase 3 trial. It will recruit 5,246 people from different countries around the world. It is a randomised trial. The people taking part are put into treatment groups by a computer. Neither you nor your doctor will be able to decide which group you are in. And neither of you will know which group you are in. This is called a double blind trial.
Half the people will have the V212 injection. The other half will have a dummy drug (placebo).
You have a total of 4 injections each about a month apart.  
After each injection you take home a vaccination report card to fill in. For the first 5 days you record on the card any reaction at the site of injection, for example any redness, swelling or pain. For 28 days after your injection you record
Your temperature
Any side effects
Any medications you take
Any other vaccinations you have
You hand in your completed card at the next visit. You take a new card home to fill in after each injection.  
After you have had your last injection you will also need to phone an automated system. You will answer questions using your telephone keypad. This is to check if you have any signs of shingles. If your answers show that you may have signs of shingles your doctor or nurse will phone you. They may ask you to come in to see them.  
You continue to make these phone calls every month for a year after your last treatment.
If you prefer, you may be able to answer the questions on line using the Internet. You can talk about this with your research nurse.  
Hospital visits
You see the doctor to have a physical examination and blood tests before having your 1st injection. You then see your doctor monthly for 3 months to have blood tests and your next injections.
About a month after your last injection you see the doctor for blood tests.
Your doctor or nurse will phone you every 3 months for up to 5 years, to see how you are.
If you get a skin rash, or have symptoms of shingles, you must see a doctor as soon as possible, preferably within 1 to 3 days. They will do a physical examination and take a blood sample. If you have a skin rash, they will also ask your permission to take a skin sample.
They will see you every 3 to 5 days until no new areas of rash appear or your symptoms start to improve. After this they will see you every month for 6 months. You will also fill in a questionnaire. It will ask you about any pain you have had and how you have been feeling. This is called a quality of life study.
Side effects
The V212 vaccine is a new drug and there may be side effects that we don't know about yet. Possible side effects include
A reaction at the injection site, such as swelling, pain, itching, bruising, warmth, hardening of the area around the site, discolouration, rash and a bump on the skin
Headache
Rash that looks like chickenpox
Itching
Fever
Muscle aches
Joint pain
Feeling or being sick
Numbness, tingling or burning feeling of the skin or pain in the hands or feet due to nerve damage
Your doctor will talk to you about the possible side effects of the V212 vaccine before you agree to take part in this trial.
How to join a clinical trial
Please note: In order to join a trial you will need to discuss it with your doctor, unless otherwise specified.
Please note - unless we state otherwise in the summary, you need to talk to your doctor about joining a trial.
CRUK internal database number:
Please note - unless we state otherwise in the summary, you need to talk to your doctor about joining a trial.
Around 1 in 5 people take part in clinical trials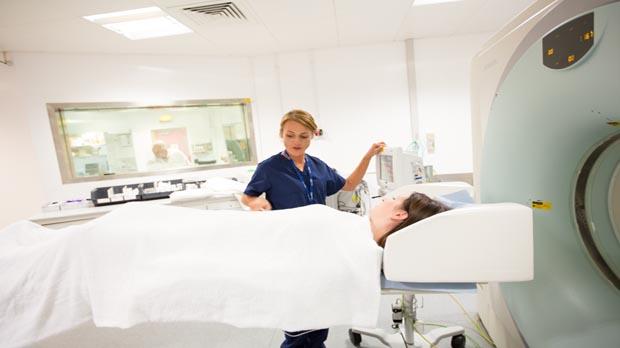 Around 1 in 5 people diagnosed with cancer in the UK take part in a clinical trial.