A trial looking at two different ways of feeding during treatment for head and neck cancer (TUBE)
Cancer type:
Nasal and paranasal sinus cancer
This trial looked at two different ways of tube feeding, alongside normal eating and drinking, for people having treatment for head and neck cancer. 
It was open for people to join between 2015 and 2016, and the team reported the results in 2018.
More about this trial
Doctors often use a combination of chemotherapy and radiotherapy to treat a type of head and neck cancer called squamous cell cancer. This is called chemoradiation. It can cause problems with swallowing, a sore mouth and taste changes.
Some people need to be fed through a tube for a short time during and after treatment, if eating and drinking becomes difficult. This can help make sure they have enough nutrients and calories, and help stop them losing weight.
 
Two standard ways of tube feeding are:
a nasogastric tube (NGT) which goes through the nose, down the throat and into the stomach
a gastrostomy tube which goes into the stomach through an opening on the outside of the tummy (abdomen) 
Researchers want to know whether it is better to have a gastrostomy tube put in before treatment starts. Or to have a nasogastric tube put in later if people need it.
Before researchers can find this out, they needed to do a small trial to check whether a larger trial of this kind will work.
The main aim of this pilot trial was to find out whether patients are willing to join this type of trial, and be put a treatment group at random. 
Summary of results
The team found that not as many people were willing to take part in this trial as they'd hoped. But they think a larger trial would be possible with a few changes.
About this trial
The research team wanted to find out if it would be possible to run a large trial comparing 2 types of feeding with a tube.
The people taking part in this trial all had head and neck cancer and were due to have a combination of chemotherapy and radiotherapy (chemoradiation). They didn't have any problems eating or swallowing at the time.
They either had a gastrostomy tube put through the skin into their stomach before they started treatment. Or had a tube put in their nose and down into their stomach when they needed extra nutrition during treatment. Neither they nor their doctor could decide which group they would be in.
Results
Researchers from 5 hospitals asked 75 people if they would like to take part in the trial:
58 people (77%) decided they did not want to take part
17 people (23%) said they would like to take part
The 17 people who decided to take part were put into a group at random:
8 were in the nasogastric tube group
9 were in the gastrostomy group
Some patients had a preference for one type of feeding tube or the other, and didn't want to be put into a group at random. 
Some health care professionals had a preference for one type of feeding tube or the other, and didn't always explain the 2 options in a balanced way. 
Some people were concerned that taking part could delay the start of their treatment. They understood the need to do research but felt that their priority was to start treatment as soon as possible.
Of the 5 hospitals that took part:
2 preferred to use nasogastric tubes
2 preferred to use gastrostomy tubes
1 used both nasogastric tubes and gastrostomy tubes
Most of the people (88%) who took part completed the follow up questionnaires and assessments, 3 months and 6 months after joining the trial. This suggest that people are happy taking part in the trial once they decide to join.
The research team also looked at the cost of the two treatments. Initial results suggest that having a gastrostomy tube before treatment starts costs more than having a nasogastric tube fitted later on. But they would need to look at this more in a larger trial to be sure.
Side effects
A few people taking part had mild side effects such as pain, sickness or a dry mouth. No one had any severe side effects because of their nasogastric or gastrostomy tube.
Conclusion
The research team found that the number of people agreeing to join the trial was lower than they'd hoped. But that nearly all of those who joined the trial completed it. 
They suggest that work is needed to help health care professionals in individual hospitals explain the trial in a more balanced way. And that, with a few changes, a larger trial could look at the experiences of patients and the costs of tube feeding in more detail.
Where this information comes from    
We have based this summary on information from the research team. The information they sent us has been reviewed by independent specialists (peer reviewed

) and published in a medical journal. The figures we quote above were provided by the trial team who did the research. We have not analysed the data ourselves.
 
How to join a clinical trial
Please note: In order to join a trial you will need to discuss it with your doctor, unless otherwise specified.
Please note - unless we state otherwise in the summary, you need to talk to your doctor about joining a trial.
Supported by
NIHR Health Technology Assessment (HTA) programme
Newcastle upon Tyne Hospitals NHS Foundation Trust
CRUK internal database number:
Please note - unless we state otherwise in the summary, you need to talk to your doctor about joining a trial.
Charlie took part in a trial to try new treatments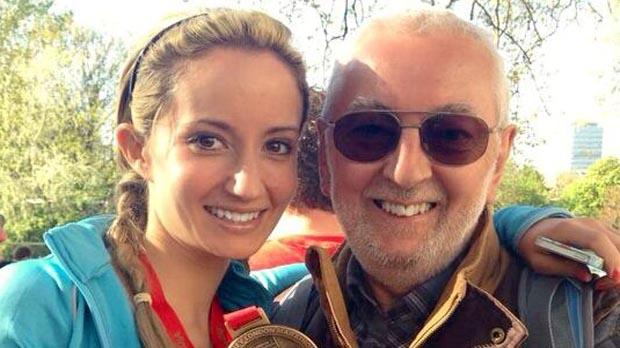 "I think it's really important that people keep signing up to these type of trials to push research forward."