A trial looking at TroVax for ovarian cancer, primary peritoneal cancer and fallopian tube cancer that has come back (TRIOC)
Coronavirus (COVID-19)
We know that this is an especially worrying time for people with cancer and their family and friends. We have separate information about coronavirus and cancer. Please read that information alongside this page. We will update that information as guidance changes.
Please note - this trial is no longer recruiting patients. We hope to add results when they are available.
This trial is looking at a vaccine called TroVax for the following cancers that have come back after initial treatment
More about this trial
Doctors initially treat these cancers with surgery and chemotherapy. After treatment, you may have blood tests to look for a marker called CA125

. Having an increased amount of CA125 in your blood may mean that your cancer has come back. But you can have an increased level of CA125, without any other signs or symptoms of your cancer having come back. If this happens, your doctor may not want to start chemotherapy until you have signs or symptoms.
TroVax helps the immune system to recognise and attack cancer cells. Many cancer cells carry a protein called 5T4. In this trial, researchers want to find out if TroVax helps the immune system to recognise 5T4 and attack cancer cells that carry this protein.
The aim of this trial is to find out if giving TroVax after a rise in CA125 can slow the growth of cancer and delay the start of chemotherapy.
Who can enter
You may be able to enter this trial if
You have epithelial ovarian cancer, primary peritoneal cancer or fallopian tube cancer that is stage 1c, 2 or 3 or stage 4a 
Your CA125 level is at least twice the upper normal level or your CA125 is above the normal level and there is a small amount of cancer can be seen on a CT scan  – your doctor can tell you this
Your initial treatment was surgery to remove your ovaries, fallopian tubes, womb and abdominal lining
You had chemotherapy after surgery that included a drug from the group called platinum drugs – if you have had other chemotherapy after your initial treatment and there was no sign of your cancer after treatment (a complete response ) you may be able to take part
Your CA125 levels were normal after your platinum drug chemotherapy – your doctor can tell you this
Your doctor thinks your cancer may be coming back because your CA125 levels are high but doesn't recommend chemotherapy yet because you don't have symptoms
Your immune system is working properly
You have satisfactory blood test results
You are well enough to carry out all your normal activities, apart from heavy physical work (performance status of 0 or 1)
You are at least 18 years old
You cannot enter this trial if
You have a type of cancer called carcinosarcoma or mixed mullerian – your doctor can tell you this
Your doctor feels you need to start chemotherapy immediately due to symptoms or what they see on a CT scan
Your cancer has spread to certain areas in the liver or spleen - your doctor can tell you this
You have a build up of fluid in the abdomen (ascites) that night need to be drained within the next 2 months
You have a build up of fluid between the sheets of skin which cover the lungs (pleural effusion) that might need to be drained within the next 2 months
You have had cancer treatment in the past 4 weeks or are currently having treatment
You have had steroids for more than 4 weeks apart from inhalers and nasal sprays
You have been taking corticosteroids for the past 6 months or more unless you are taking them due to a problem with your adrenal glands . If you have previously taken corticosteriods for 6 months or more you may be able to take part if you stopped taking them at least 3 months before being put into one of the groups in this trial
You are taking medication that damps down your immune system or your immune system isn't working properly
You have had another cancer in the past 3 years apart from non melanoma skin cancer
You are taking complementary medicines that could affect you taking part in this trial
You are HIV, hepatitis B or hepatitis C positive
You have any other medical condition that could affect you taking part in this trial
You are allergic to eggs or the smallpox vaccine
You have cancer that has spread to your brain or spinal cord
Trial design
This is a phase 2 trial. It will recruit about 100 people.
This was a randomised trial. The people who agreed to take part between 2013 and 2016 were put into treatment groups by a computer. Neither they nor their doctor decided which group they were in. And neither knew which group they were in. This was a double blind trial. Half the people had TroVax. The other half had a dummy drug (placebo).
The researchers now have enough people in the placebo group. Everyone taking part now will have TroVax.
You have TroVax or the dummy drug as an injection into the muscle at the top of your arm. On each visit the opposite arm is used from the time before. You have a total of  injections over 25 weeks (about 6 months). You continue treatment as long as it is helping you and the side effects aren't too bad.
The trial team will ask you to fill out a questionnaire
Before you start treatment
When you have the 3rd injection and then at every injection
After you finish treatment
5 and 11 months after you have finished treatment
The questionnaire will ask about side effects and how you've been feeling. This is called a quality of life study.
If you agree to take part in this study, the researchers will ask for extra blood samples during treatment and a sample of your cancer that was removed when you had surgery.
Hospital visits
You see the doctor to have some tests before taking part in this trial. These test include
The treatment lasts about 6 months. During this time, you go to the hospital at least 8 times. You have regular blood tests and 2 more scans.
After treatment you see the doctor after
1 month
2 months – you have a scan at this visit
Every 3 months for a year – you have a scan at each of these visits
Every 6 months for 2 years
Side effects
TroVax is a new drug and there may be side effects we don't know about yet. The possible side effects include
Pain, itching and swelling at the injection site (or nearby lymph nodes )
High temperature (fever) or chills
Flu like symptoms
How to join a clinical trial
Please note: In order to join a trial you will need to discuss it with your doctor, unless otherwise specified.
Please note - unless we state otherwise in the summary, you need to talk to your doctor about joining a trial.
Supported by
Cancer Research UK
Experimental Cancer Medicine Centre (ECMC)
NIHR Clinical Research Network: Cancer
Oxford Biomedica
University College London (UCL)
Other information
This is Cancer Research UK trial number CRUKE/11/059.
Questions about cancer? Contact our information nurses
CRUK internal database number:
Please note - unless we state otherwise in the summary, you need to talk to your doctor about joining a trial.
Around 1 in 5 people take part in clinical trials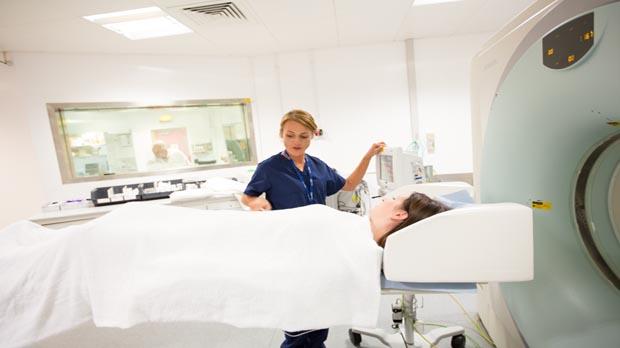 Around 1 in 5 people diagnosed with cancer in the UK take part in a clinical trial.