A trial looking to see if more frequent follow up is better for people with oesophageal cancer and stomach cancer
This trial is comparing standard follow up with more frequent follow up visits and scans. It is for people who have had surgery to remove their oesophageal cancer or stomach cancer.
More about this trial
You might have surgery to completely remove stomach cancer or cancer of the food pipe (oesophageal cancer). After surgery you normally have a check up about a month or 2 later. You may have another check up at 6 months and 12 months after your operation. 
The cancer can come back (recur) in a small number of people after surgery for these cancers. Researchers think it might be better to have more check ups and CT scans

 for three years. They think this might help to pick up cancer that is coming back at an early stage. Finding cancer that comes back earlier means that it is potentially easier to treat.
Researchers aren't sure how useful it is to have more follow up. So they are doing this trial to find out more. 
The main aims of the trial are to find out:
whether more check ups and scans are useful in picking up cancer that has come back earlier than the standard follow up 
how follow up affects quality of life 
Who can enter
The following bullet points are a summary of the entry conditions for this trial. Talk to your doctor or the trial team if you are unsure about any of these. They will be able to advise you. 
Who can take part
You may be able to join this trial if all of the following apply. 
You have had surgery to remove oesophageal cancer or stomach cancer with the aim to cure. 
The cancer was an adenocarcinoma  or a squamous cell cancer  of the oesophagus or stomach. 
You are at least 16 years old 
Who can't take part
You cannot join this trial if you are having treatment for another type of cancer. Or you are having check ups to look for signs that another type of cancer is coming back. 
You cannot join this trial if you are having: 
treatment for another type of cancer, or
appointments to check that this other type of cancer has not come back (recurred)
Trial design
This trial is taking place in the UK. The team need to find about 952 people to take part. 
It is a randomised trial. You are put into a group by a computer. Neither you nor your doctor will be able to decide which group you are in. There are 2 groups. 
You have 1 of the following:
standard follow up (group 1)
more frequent follow up including CT scans and an endoscopy (group 2)
Standard follow up
You have a check up with your cancer doctor at 6 and 12 months after surgery. After 12 months you are either discharged back to your GP or you see a member of your healthcare team at the hospital once a year. The team can tell you more about this. 
More frequent follow up 
You have check ups with your doctor and CT scans every 6 months for 3 years. You have scans of your chest, tummy (abdomen) and the area between your hip bones (pelvis). 
You also have an endoscopy after 12 months if you are put in this group. 
Quality of life 
The trial team ask you to fill out some questionnaires:
before follow up starts
at set times during follow up 
The questionnaires take about 30 minutes to complete. They ask how you've been feeling. This is called a quality of life study. You can decide if you would like to fill in the questionnaires on paper or online on a secure study website.
Hospital visits
You don't have any extra hospital visits if you are in the standard follow up group (group 1).
You have extra hospital visits if you are in group 2. In this group you have a CT scan and check up every 6 months for up to 3 years. You see the doctor at the hospital for check ups or they might phone you to see how you are getting on. The team can tell you exactly how often you'll need to go to hospital. 
Side effects
A CT scan is a safe test for most people. Having a CT scan does mean that you are exposed to a low dose of radiation. Exposure to radiation can slightly increase your risk of developing another cancer in the future. 
The side effects of having an endoscopy include a very small risk of injury to the oesophagus or stomach. 
Your doctor will talk to you about all the possible side effects. You'll have a chance to ask any questions you may have. 
We have more information about the following tests and their side effects:
How to join a clinical trial
Please note: In order to join a trial you will need to discuss it with your doctor, unless otherwise specified.
Please note - unless we state otherwise in the summary, you need to talk to your doctor about joining a trial.
Supported by
National Institute for Health Research (NIHR)
University of Oxford
 
If you have questions about the trial please contact our cancer information nurses
Freephone 0808 800 4040
CRUK internal database number:
Please note - unless we state otherwise in the summary, you need to talk to your doctor about joining a trial.
Around 1 in 5 people take part in clinical trials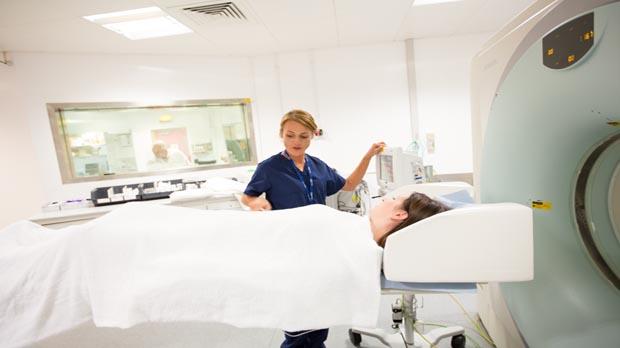 Around 1 in 5 people diagnosed with cancer in the UK take part in a clinical trial.