A trial looking at suramin for recurrent superficial bladder cancer
This trial was looking at suramin for early bladder cancer that had come back after surgery. This trial was supported by Cancer Research UK.
Doctors usually treat superficial bladder cancer with surgery. Because there is a chance it will come back, you have regular bladder investigations (cystoscopies) for several years after surgery. If the cancer does come back, you need to have more treatment.
Suramin was a new drug that could stop cancer forming its own blood supply (an anti angiogenic drug). Researchers wanted to find out if suramin would stop bladder cancer forming new blood vessels and so stop it growing.
We knew from earlier research that suramin had side effects. In this trial, doctors put suramin directly into the bladder. This is called intravesical treatment. They hoped that the drug would act on the cancer cells but not be absorbed into the body, causing fewer side effects. The aim of the trial was to find the best dose of suramin into the bladder.
Summary of results
The trial team found a safe dose of intravesical suramin that didn't cause any serious side effects.
The trial recruited 12 people. The first 3 people had a low dose. As they didn't have any bad side effects, the next 3 people had a higher dose and so on, for 4 different doses. This is called a dose escalation study.
The people taking part had suramin once a week for 6 weeks. Blood tests showed that a small amount of suramin was absorbed by the body in people who had the highest dose, but nobody had any serious side effects.
The results showed a safe dose that could be used in future trials of intravesical suramin for bladder cancer. The researchers tested the urine for substances that cause the growth of new blood vessels. They found that at the highest dose in this trial, suramin blocked these substances.
We have based this summary on information from the team who ran the trial. The information they sent us has been reviewed by independent specialists (peer reviewed

) and published in a medical journal. The figures we quote above were provided by the trial team. We have not analysed the data ourselves.
How to join a clinical trial
Please note: In order to join a trial you will need to discuss it with your doctor, unless otherwise specified.
Please note - unless we state otherwise in the summary, you need to talk to your doctor about joining a trial.
Supported by
Cancer Research UK (Centre for Drug Development)
CRUK internal database number:
Please note - unless we state otherwise in the summary, you need to talk to your doctor about joining a trial.
Charlie took part in a trial to try new treatments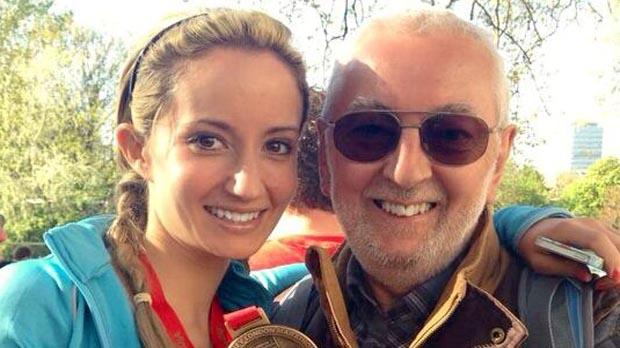 "I think it's really important that people keep signing up to these type of trials to push research forward."