A trial looking at Sativex with temozolomide for glioblastoma multiforme brain tumour (GWCA1208)
Please note - this trial is no longer recruiting patients. We hope to add results when they are available.
Cancer type:
Brain (and spinal cord) tumours
This trial is looking at Sativex with temozolomide (Temodal) for a type of brain tumour called glioblastoma multiforme. It is for people whose tumour has come back after treatment.
Doctors can treat glioblastoma multiforme with surgery followed by radiotherapy or chemotherapy. Unfortunately the tumour may start to grow again. In this case, they may use chemotherapy. One chemotherapy drug doctors use is temozolomide. This helps but they are always looking for ways to improve treatment.
In this trial, researchers are looking at a drug called Sativex. The main active ingredients of Sativex are tetrahydrocannabinol (THC) and cannabidiol (CBD). Both of these molecules come from the cannabis (marijuana) plant.
The researchers think that Sativex with temozolomide may work better than temozolomide only for glioblastoma multiforme that has come back.
The aims of this trial are to find out
About the side effects of Sativex when you have it at the same time as temozolomide
How well Sativex with temozolomide works
Who can enter
You may be able to enter this trial if
You have grade 4 glioblastoma multiforme
Your tumour started to grow again after having surgery, radiotherapy and temozolomide
You can take care of yourself but may need help from time to time (Karnosfky performance scale 60 and above)
You are willing to use reliable contraception during treatment and for 3 months afterwards if there is any chance you or your partner could become pregnant
You are at least 18 years old
You cannot enter this trial if
You had a lower grade brain tumour that changed into glioblastoma multiforme
Your tumour has spread to another part of your body
You are already having treatment for your glioma that has come back
You had chemotherapy in the past month
You had surgery in the past 2 weeks
You haven't fully recovered from any earlier surgery
You had chemotherapy, apart from temozolomide, as your first course of treatment (first line treatment )
You had another cancer in the past 3 years, apart from some types of cancer diagnosed at an early stage , and there is a low risk of the cancer coming back
You have cancer in the tissue covering the brain
You have had stereotactic radiotherapy to your brain
You have had chemotherapy to your brain through a fine tube (a catheter) into your brain
You have used cannabis, or medication containing the active ingredient of cannabis, in the past month and aren't willing to stop using it during the trial
Your doctor thinks you may have a problem with alcohol or drugs
You or a close family member have had schizophrenia, or any other serious mental illness
You have had a heart attack in the past year, or any other serious heart problem
You still have any serious side effects from previous treatment
You have had an experimental drug as part of another clinical trial in  the past month
You are very sensitive to the drugs, or their ingredients, used in this trial
You have another medical condition that could affect you taking part in this trial
You are pregnant, planning to start a family during the trial or in the 3 months afterwards
You plan to travel outside the UK during the study
While taking part in this trial you will not be able to donate blood.
Trial design
This is an international phase 1 trial. It will recruit 26 people. The trial is in 2 parts.
In the first part of the trial everybody will have Sativex and temozolomide. This part is called an open label trial because both the people taking part and their doctor know what they are having.
To begin with 3 people will have Sativex and temozolomide. After 7 weeks of treatment, the doctors will look at the side effects reported by these 3 people. If they think it is safe and are happy to continue, another 3 people will be recruited. When the 2nd group have had 7 weeks of treatment, the doctors will look at the side effects reported by both groups. If the doctors are happy, all 6 people will continue as part of the open label trial. The doctors will then start recruiting new people to the 2nd part of the trial.
Please note:  Part 1 of this trial is now closed.
The 2nd part of this trial is randomised. The people taking part are put into treatment groups by a computer. Neither you nor your doctor will be able to decide which group you are in. And neither of you will know which group you are in. This is called a double blind trial.
People in group 1 will have Sativex and temozolomide
People in group 2 will have a dummy drug (placebo) and temozolomide
Temozolomide comes in capsules. You swallow them whole with a glass of water. You take them on an empty stomach, for example an hour before or after meals.
You have Sativex, or the dummy drug, as a mouth spray. Your doctor will tell you how to use it.
You continue treatment for a year if the side effects aren't too bad. You can carry on having both drugs for a year. But you can choose to stop Sativex or temozolomide if the side effects are too bad. You may be able to continue taking temozolomide for longer than a year if your doctor thinks it is helping you.
The researchers will ask for some blood samples. They will use these to check that you are healthy and also to look for a substance (biomarker

) that may show how well Sativex is working.
They will also ask for a sample of your cancer that was removed when you had surgery. If you don't want to give this sample for research, you don't have to. You can still take part in the trial.
Hospital visits
You see the trial team before taking Sativex for the first time in this trial. This is to check that you are suitable for the trial, by having tests. These tests include
A physical examination
Blood tests
Urine test
Heart trace (ECG )
MRI scan (if needed)
The trial doctor will ask you questions about your health and any medication that you are taking.
If everything is ok you will return after about 2 weeks. You then see the doctor after 3 weeks of treatment to check everything is ok. After this visit you see the doctor every 2 weeks for 2 months and then every month for 10 months.
At the end of the trial, you will stop taking Sativex, or the dummy drug. After a month a member of the trial team will contact you by phone to see how you are.
The doctor will talk to you about your options to carry on taking temozolomide when you are close to the end of the trial.
Side effects
There may be some side effects of Sativex that we don't know about yet. The most common known side effects include
Feeling dizzy
Tiredness
Feeling sick
We have information about temozolomide.
Your doctor will talk to you about the possible side effects of the medications before you agree to take part in this trial.
How to join a clinical trial
Please note: In order to join a trial you will need to discuss it with your doctor, unless otherwise specified.
Please note - unless we state otherwise in the summary, you need to talk to your doctor about joining a trial.
Supported by
Experimental Cancer Medicine Centre (ECMC)
GW Pharma
CRUK internal database number:
Please note - unless we state otherwise in the summary, you need to talk to your doctor about joining a trial.
Rhys was only four years old when he was diagnosed with a brain tumour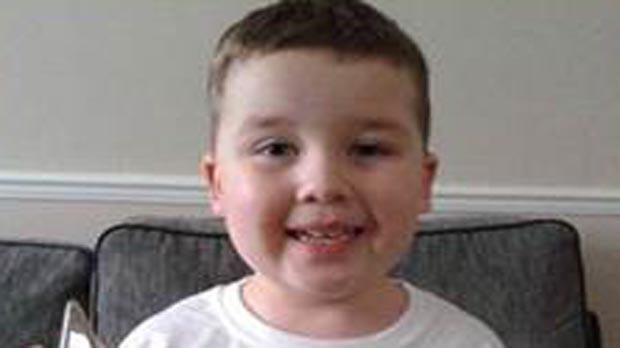 "He went through six operations and was placed on a clinical trial so he could try new treatments."