A trial looking at vemurafenib in children with advanced melanoma (BRIM-P)
Please note - this trial is no longer recruiting patients. We hope to add results when they are available.
This trial is looking at a drug called vemurafenib (Zelboraf), also known as RO5185426, for children with advanced melanoma that cannot be removed with surgery. Doctors can already use vemurafenib to treat adults with melanoma.
This trial is for children and young people from age 12 up to and including the age of 17. We use the term 'you' in this summary, but of course if you are a parent, we are referring to your child.
More about this trial
Doctors can use chemotherapy to treat advanced melanoma that can't be removed with surgery. But it doesn't always work very well. In this study they want to look at a drug called vemurafenib, which has helped some adults with advanced melanoma.
Vemurafenib is a type of biological therapy called a BRAF inhibitor. BRAF is a body protein that sends signals to cells telling them to divide and grow. Blocking BRAF may stop cancer cells growing.
Certain changes in the BRAF gene

cause a change in the BRAF protein that can increase the growth and spread of cancer cells. When you join the trial you will have a test to see if your melanoma cells have an altered BRAF gene (a particular gene mutation

). Doctors can already use vemurafenib to treat adults with melanoma that cannot be removed with surgery, or that has spread to another part of the body, if they have this gene mutation.
The aims of this study are to find out
The best dose of vemurafenib to give
How well it works
About the side effects
What happens to vemurafenib in your body
How quickly the body gets rid if it
Who can enter
You may be able to enter this trial if you
Have stage 3C or 4 melanoma that cannot be removed with surgery
Have melanoma cells that have the BRAF gene change
Are well enough to be up and about for at least half the day, Karnofsky performance status 60% - 100% if you are over 16 or have a Lansky play score of 60% - 100% if you are under 16
Have fully recovered from any surgery
Are able to swallow tablets
Have satisfactory blood test results
Are willing to use reliable contraception during treatment and for 6 months afterwards if you are sexually active and there is any chance that you or your partner could become pregnant
Are between 12 and 17 years old
You cannot enter this trial if you
Have had  chemotherapy, biological therapy, radiotherapy or surgery in the last 2 weeks
Have melanoma that has spread to the brain or spinal cord and is causing you problems
Still have any side effects from previous treatment
Have had treatment with a nitrosourea in the last 4 weeks
Have had radiotherapy to your head, spine or the area between your hips (pelvis) in  the last 3 months
Have had vemurafenib before
Have had a type of drug called a BRAF Inhibitor or MEK inhibitor before, unless it was sorafenib
Have had cancer in your back that caused you problems (spinal cord compression)
Have had treatment on a trial in the last 4 weeks
Have had any other cancer, apart from carcinoma in situ of the cervix or non melanoma skin cancer that was successfully treated at least 5 years ago
Are pregnant or breastfeeding
Trial design
This study is in two parts. Everyone taking part will take vemurafenib tablets daily.
People in the first part of the study will have the lowest dose of vemurafenib. If they don't have any serious side effects, the next people will have a higher dose, and so on, until they find the best dose to give. This is called a dose escalation study. The dose you have will depend on when you join the trial.
In the second part of the study everyone will have the best dose of vemurafenib found in the first part. You can take vemurafenib tablets for as long as they are helping you.
People who took part in the dose escalation study can continue taking vemurafenib at the best dose.
If you agree to take part in either part of this study, the researchers will ask for a sample of tissue taken when your cancer was diagnosed. If this is not available then you will need to have a tissue sample (biopsy

) of your cancer taken. Doctors need this to find out if your cancer has the change to the BRAF gene.
Hospital visits
You will see the doctors and have some tests before you start treatment. The tests include
Blood tests
Physical examination
Heart trace (ECG )
Urine tests
Skin examination
Having a sample of tissue taken (biopsy )
You have these tests often while you are having treatment.
You have CT scans or MRI scans every 8 weeks for a year and then every 12 weeks until the cancer gets worse.
You have a PET scan after 8 weeks of treatment.
When you stop taking vemurafenib you see the trial team 30 days later for a physical examination and blood tests. The trial team will then contact you every 3 months to see how you are.
Side effects
The most common side effects of vemurafenib are
Tiredness (fatigue)
Increased sensitivity to sun light
Aching joints and muscle pain
Rash
Itchy skin
Changes in your skin including  skin tags or thickening of the skin
Non harmful skin cancers, including squamous cell and basal cell cancers happen in about a quarter of people (25%) – let your doctor know if you notice any skin changes
Your doctor will talk to you about the possible side effects before you agree to take part in this trial.
How to join a clinical trial
Please note: In order to join a trial you will need to discuss it with your doctor, unless otherwise specified.
Please note - unless we state otherwise in the summary, you need to talk to your doctor about joining a trial.
Supported by
NIHR Clinical Research Network: Cancer
Roche
CRUK internal database number:
Please note - unless we state otherwise in the summary, you need to talk to your doctor about joining a trial.
Cara took part in a clinical trial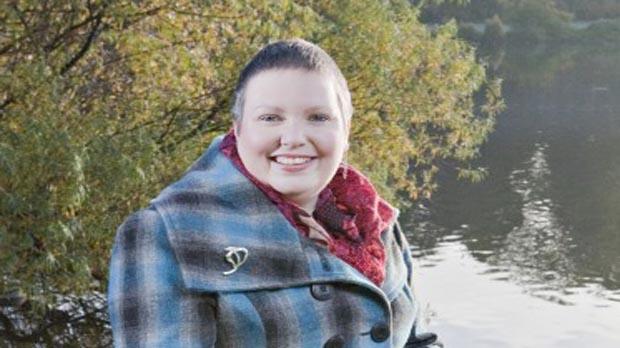 "I am glad that taking part in a trial might help others on their own cancer journey."