A trial looking at vinorelbine and capecitabine for advanced breast cancer (PM 0259 CA 220 B0)
This trial was looking at 2 chemotherapy drugs called vinorelbine and capecitabine for women with breast cancer. The trail was for women who had already had drugs called taxanes

and drugs called anthracyclines

to treat their breast cancer.
Doctors usually treat breast cancer with surgery, chemotherapy, radiotherapy or hormone therapy. But sometimes the cancer comes back after treatment or continues to grow despite treatment. When this happens, it can be more difficult to treat.
Vinorelbine is a chemotherapy drug that some people have for advanced breast cancer. You usually have vinorelbine through a drip into a vein. But this trial is testing new vinorelbine capsules that you swallow.
Some people with advanced breast cancer may take capecitabine tablets, either on their own or in combination with another drug called docetaxel.
The women taking part in this trial took both vinorelbine and capecitabine by mouth. The aim of the trial was to find out how well this combination of drugs worked for advanced breast cancer. And to learn more about the side effects.
Summary of results
The researchers found the combination of vinorelbine and capecitabine worked about as well as other types of chemotherapy for advanced breast cancer. And the treatment didn't cause too many serious side effects.
40 women had treatment as part of this trial. Everybody taking part took vinorelbine and capecitabine in 3 week cycles of treatment. The average number of treatment cycles they had was 4.
In about 1 in 5 women (20%) the cancer got smaller. And on average, if the breast cancer responded to treatment, it was over 6 months before it started growing again.
The most common side effects were
25 of the women filled in quality of life questionnaires at the beginning of the trial and after 6 weeks of treatment. Their answers showed that they felt their overall health had got better, but their symptoms didn't change. One benefit of this treatment is that you take both drugs at home.
We have based this summary on information from the team who ran the trial.  The information they sent us has been reviewed by independent specialists (peer reviewed

) and published in a medical journal. The figures we quote above were provided by the trial team. We have not analysed the data ourselves.
How to join a clinical trial
Please note: In order to join a trial you will need to discuss it with your doctor, unless otherwise specified.
Please note - unless we state otherwise in the summary, you need to talk to your doctor about joining a trial.
Chief Investigator
Professor Veronique Trillet-Lenoir
Dr Alison Jones
CRUK internal database number:
Please note - unless we state otherwise in the summary, you need to talk to your doctor about joining a trial.
Caroline took part in a clinical trial for breast cancer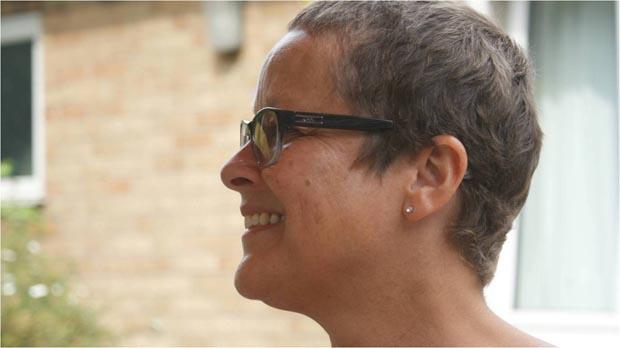 "I had treatment last year and I want to give something back."