A trial looking at veliparib and chemotherapy for all types of non small cell lung cancer except squamous cell cancer
Please note - this trial is no longer recruiting patients. We hope to add results when they are available.
Cancer type:
Non small cell lung cancer
This trial is comparing a new drug called veliparib alongside chemotherapy with standard chemotherapy for non small cell lung cancer (NSCLC). It is for people with all types of NSCLC, except squamous cell cancer. Their cancer has spread into the surrounding area or to other parts of the body. This is called advanced NSCLC.
More about this trial
Doctors usually use chemotherapy to treat advanced NSCLC to control the growth of cancer for as long as possible and to relieve symptoms. Researchers are always looking for ways to improve these standard treatments. In this trial they are looking at a drug called veliparib.
Veliparib (also known as ABT-888) is a type of biological therapy called a PARP inhibitor. It works by blocking a protein called PARP which is thought to help repair damage to DNA

in our cells. This damage can be caused by cancer treatments such as chemotherapy. If the action of PARP is stopped, it may mean that cancer cells can't repair themselves and the chemotherapy has a better chance of working.
  
The aims of this trial are to find out
If veliparib and chemotherapy is a better treatment than chemotherapy alone for non small cell lung cancer (NSCLC)
How treatment with veliparib and chemotherapy affects quality of life
Who can enter
You may be able to join this trial if all of the following apply.
You have non small cell lung cancer (NSCLC), but you cannot take part if you have a particular type called squamous cell lung cancer
Your cancer has spread into the surrounding area or to other parts of the body
You are not able to have surgery or radiotherapy to cure your cancer
You are a smoker or you have smoked in the past
You have at least 1 area of cancer that can be measured using a CT scan
You agree that a sample of your cancer removed when you had surgery or a biopsy can be used and tested by the researchers
Your cancer has been tested for a fault or change in a protein called epidermal growth factor receptors (EGFR positive cancer), or an overactive version of a protein called anaplastic lymphoma kinase (ALK). If you have either of these, your cancer must have continued to grow despite initial treatment to block the action of either of these proteins
You are well enough to carry out all your normal activities, apart from heavy physical work (performance status of 0 or 1)
You have satisfactory blood test results
You are willing to use reliable contraception during the trial and for 6 months afterwards if there is any chance that you or your partner could become pregnant
You are at least 18 years old
You cannot join this trial if any of these apply. You
Have cancer that has spread to your brain or spinal cord (central nervous system)
Have had a fit (seizure) in the last 12 months
Are allergic to the drugs used in this trial
Have had chemotherapy or chemoradiation (you may be able to take part if you had chemotherapy or chemoradiation before or after surgery to try to stop the cancer coming back as long as this was more than a year ago)
Have already had treatment with a type of biological therapy called a PARP inhibitor
Have had Chinese medicine or any herbal remedies in the last 2 weeks
Have had external radiotherapy in the last 4 weeks, or external radiotherapy to a small area (focal therapy) of the bones in the last 2 weeks, your doctor can explain this to you more
Have problems with numbness and tingling in your hands and feet (peripheral neuropathy) unless this is only mild
Have had cancer in the last 3 years, unless it was very early stage and has been successfully treated (the trial team can advise you about this)
Have any other serious medical condition or mental health problem that the trial team think could affect you taking part
Are pregnant or breastfeeding
Trial design
This is an international phase 3 trial. The researchers need 100 people to join.
It is a randomised trial. The people taking part are put into 2 different treatment groups by a computer. Neither you nor your doctor will be able to decide which group you are in.
People in one group have carboplatin, paclitaxel and veliparib
People in the other group have chemotherapy recommended by their doctor. You will have one of the following
If you have veliparib, you have this as capsules twice a day for 7 days. You have one dose in the morning and one dose about 12 hours later in the evening. The trial team will tell you how many capsules you need to take each time. You don't take capsules for the next 14 days. This 3 week period is 1 cycle of treatment.
On the third day of taking your veliparib capsules, you go to hospital to have your chemotherapy. You have carboplatin and paclitaxel through a drip into a vein, this takes about 3 ½ hours. You have chemotherapy every 3 weeks.
If you have chemotherapy alone, you have this on the first day of each 3 week cycle. You have your drugs through a drip into a vein. Your doctor or nurse will give you more details about your particular chemotherapy treatment.
People in both groups can have up to 6 cycles of treatment. So your treatment in this trial could last for up to 4 ½ months. Your doctor may recommend that you have ongoing treatment with pemetrexed every 3 weeks. This is called maintenance therapy. If this applies to you, your doctor will discuss this with you in more detail.
The researchers will look at a sample of your cancer removed when you had surgery or a biopsy

and at a blood sample. They want to look for biomarkers

 to find out why treatment might work for some people and not for others. Or why some people have side effects and some don't.
The researchers will also ask your permission to use one blood sample (taken at the beginning of treatment) to look at the genetic information in your cells. An example of how this is used is to find out if this genetic information has anything to do with how the treatment works. If you don't want to give these samples for genetic research, you don't have to. You can still take part in the trial.
Where possible, you have these biomarker and genetic blood tests at the same time as your routine blood tests.
The trial team will ask you to fill out a questionnaire before treatment and at regular points during and after your treatment (your trial team can give you more information about this). The questionnaire will ask about side effects and how you've been feeling. This is called a quality of life study.
Hospital visits
You will see the doctors and have some tests before you start treatment. The tests include
You go to hospital 3 times during your first cycle of treatment (including the day that you have your chemotherapy). You then go every 3 weeks for the rest of the time you have treatment. At each visit, you see a doctor who will ask about any side effects you have.
You may have extra hospital visits to have blood tests and a CT scan. You have scans twice during treatment. When you finish treatment, you have a scan every 9 weeks for the first year, then every 3 months.
Once you have finished treatment you go to hospital for a check up every 9 weeks for the first year, then every 3 months until you choose to stop the trial, or your cancer starts to grow. You have a final trial visit where you have the above tests again. Some people may have a further hospital appointment about 30 days after the final visit.
Once you have finished all hospital visits as part of this trial, the researchers may continue to contact you every 2 months to collect information about your cancer. Or they may collect this information by looking at your medical records.
Side effects
The most common side effects of having veliparib with carboplatin and paclitaxel include
Numbness and tingling in your hands and feet (peripheral neuropathy)
Joint pain
Muscle pain
Shortness of breath and breathing problems
Other common side effects of veliparib (on its own and with other drugs) include
Tiredness (fatigue)
A drop in blood cells causing an increased risk of infection, bleeding problems, tiredness and breathlessness
Stomach pain
An effect on your liver which is unlikely to cause symptoms and usually goes back to normal on its own after treatment. You have regular blood tests to check how your liver is working
Headache
Feeling dizzy
Difficult falling asleep and staying asleep
High blood sugar
Low levels of sodium in the blood (you have regular blood tests to monitor this)
We have more information about
How to join a clinical trial
Please note: In order to join a trial you will need to discuss it with your doctor, unless otherwise specified.
Please note - unless we state otherwise in the summary, you need to talk to your doctor about joining a trial.
Supported by
AbbVie Inc
NIHR Clinical Research Network: Cancer
CRUK internal database number:
Please note - unless we state otherwise in the summary, you need to talk to your doctor about joining a trial.
Cara took part in a clinical trial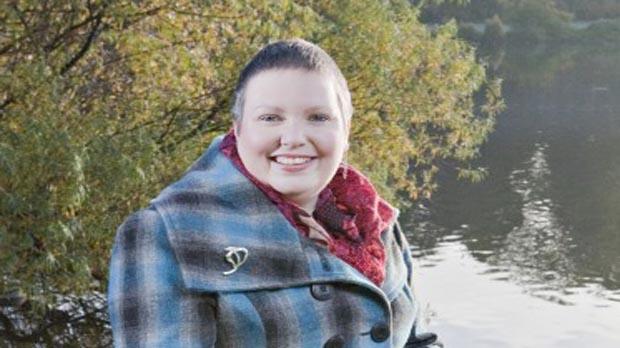 "I am glad that taking part in a trial might help others on their own cancer journey."