A trial looking at a new vaccine treatment for bowel cancer
Cancer type:
Bowel (colorectal) cancer
This trial was looking at a new vaccine called 105 AD7 before surgery for bowel (colorectal) cancer.
105 AD7 is a type of biological therapy called a vaccine. Doctors hope it will stimulate the immune system to recognise and kill bowel cancer cells. They hope that if they give people the vaccine before they have surgery, it will help stop the cancer coming back.
There were 3 groups in this trial. People either had
105 AD7 vaccine and a powder called alum to help absorb it
105 AD7 with another vaccine called BCG for the first dose, and then with alum after that
No 105 AD7
The aim of this trial was to find out if 105 AD7 injections could stimulate the immune system. And to find out more about the side effects.
Summary of results
The research team found that 105 AD7 did stimulate the immune system in some patients.
This trial recruited 67 patients who were due to have surgery for bowel cancer. They looked at the number of different cells in the immune system after treatment with 105 AD7.
They found that there was an immune system response in between 4 and 7 out of every 10 patients receiving the vaccine (43% to 69%). The result varied depending on which immune cells the researchers measured and which method they used.
The researchers reported that one of the most important findings was that 105 AD7 stimulated the immune system to produce more 'tumour necrosis factor alpha' (TNFa) in 9 out of 13 patients tested (nearly 70%). TNF is a substance that occurs naturally but only in small amounts. It attacks cancer cells. Doctors hope that increasing TNF will be helpful in treating bowel cancer.
We have based this summary on information from the team who ran the trial. The information they sent us has been reviewed by independent specialists (peer reviewed

) and published in a medical journal. The figures we quote above were provided by the trial team. We have not analysed the data ourselves.
How to join a clinical trial
Please note: In order to join a trial you will need to discuss it with your doctor, unless otherwise specified.
Please note - unless we state otherwise in the summary, you need to talk to your doctor about joining a trial.
Supported by
Cancer Research UK
Nottingham University Hospital NHS Trust
If you have questions about the trial please contact our cancer information nurses
Freephone 0808 800 4040
CRUK internal database number:
Please note - unless we state otherwise in the summary, you need to talk to your doctor about joining a trial.
Alan took part in a clinical trial for bowel cancer patients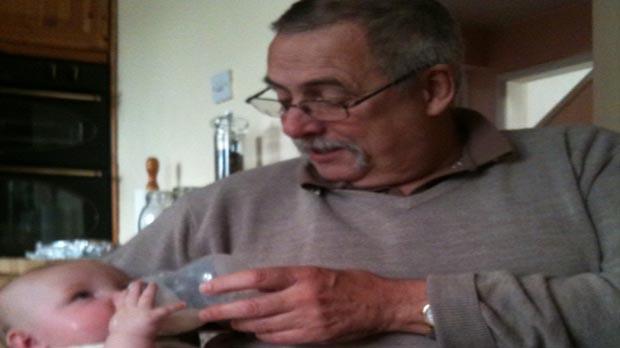 "I think it's essential that people keep signing up to these type of trials to push research forward."