A trial looking at two surgical treatments for early mouth cancer (SEND-001)
Please note - this trial is no longer recruiting patients. We hope to add results when they are available.
This trial is comparing two standard surgical treatments for mouth cancer, to see if one approach has a better outcome. This trial is supported by Cancer Research UK.
Mouth cancer can sometimes spread

to other parts of your body. The first place mouth cancer cells usually spread to is the lymph glands in your neck. Doctor's know that some people with early mouth cancer can have very small cancers ('secondaries'

) that have spread to their neck that doctor's can't see, feel or even read on scans.
If surgeons do find secondaries in your neck, you will have some of the lymph glands removed from the affected side of your neck. This is called 'selective neck dissection' or 'SEND'. But surgeons can't always tell who has hidden secondaries. So they can either perform a SEND when your mouth cancer is removed, just in case. Or they can just remove your mouth cancer and operate again in the future if secondaries develop. Surgeons want to find out if one of these approaches is better than the other.
The aims of this trial are to find out
If having SEND when the mouth cancer is removed (rather than waiting) prolongs the life of people with mouth cancer
How surgery affects how you feel about and cope with your mouth cancer and treatment
Who can enter
You can enter this trial if you
Have a mouth cancer (oral squamous cell carcinoma or 'SCC') which is smaller than 4cm (stages T1 or T2 mouth cancer) at the original ('primary') site
Do not have any evidence of cancer spreading to your neck ('neck secondaries') from examinations or scans
Are due to have surgery as the first treatment for your mouth cancer
Are 16 years or older
You cannot enter this trial if you
Have already had a mouth cancer ('oral squamous cell carcinoma or 'SCC') or a cancer of the 'squamous cells' of the throat (pharynx)
Have another type of cancer as well as your current mouth cancer
Have cancer of the lip
Will need an operation on your neck to rebuild (reconstruct) the area where you had your cancer
Are likely to have difficulties with the anaesthetic
Have any medical condition that means you cannot have surgery as part of this trial
Trial design
This trial will recruit 652 patients with mouth cancer. There are two treatment groups and it is randomised. The people taking part are put into treatment groups by a computer. Neither you nor your doctor will be able to decide which group you are in.
Everyone in the trial will have surgery to remove the cancer in their mouth.
If you are in group 1 you will also have SEND surgery. Your surgeon will remove the lymph glands from your neck at the same time as removing the cancer in your mouth.
If you are in group 2 you will not have SEND unless you develop neck secondaries in the future.
Whichever group you are in, you may also have the area where your cancer was removed rebuilt. This is called 'reconstruction', and may use skin or tissue taken from somewhere else on your body ('skin graft'). All the treatments and procedures in this study are normal practice. You would have reconstruction whether or not you were taking part in this trial.
Hospital visits
Before you have your surgery you will see the surgeon and have some tests. These tests include
Taking a sample of your cancer (biopsy )
You will also be asked to fill out some questionnaires before your surgery and then at 6, 12 and 24 months after your surgery. The questionnaires will ask you about any side effects you have had and about how you have been feeling. These are called quality of life studies.
If you are in group 1, you will need to stay in hospital for several days (3-5) after your surgery. If you are in group 2, you will stay in for fewer days (1-3).
Whichever group you are in, you will see your surgeon regularly for 5 years after your surgery. This would be the same if you were not on the trial. You will see your surgeon
Once a month for the first year
Once every 2 months for the 2nd year
Once every 3-4 months for the years after that
At some of these hospital visits a member of the research team will meet you. They will ask you questions about your health, symptoms and how you are feeling about your health.
Your surgeon may ask you to attend occasional clinics during the 6th, 7th and 8th years after your treatment.
Side effects
You will not have any extra side effects as a result of taking part in this trial. Both procedures in this trial are standard treatments for head and neck cancer. Whichever group you are in, the side effects will be the same as any other type of surgery, and may include
A risk of losing blood
A possible reaction to the medicine you have while you are in hospital
Discomfort in the area you had your surgery
Feeling tired and weak
Swelling of your face - this usually gets better after a few weeks
Difficulties with talking, chewing and swallowing
If you are in the group having selective neck surgery to your lymph nodes (SEND), you will have a scar on your neck. But this scar will fade with time. You may also have
Numbness and weakness of your neck
Stiffness or weakness of your shoulder on the same side as your surgery
How to join a clinical trial
Please note: In order to join a trial you will need to discuss it with your doctor, unless otherwise specified.
Please note - unless we state otherwise in the summary, you need to talk to your doctor about joining a trial.
Supported by
Cancer Research UK
Experimental Cancer Medicine Centre (ECMC)
NIHR Clinical Research Network: Cancer
Other information
This is Cancer Research UK trial number CRUK/07/010.
CRUK internal database number:
Please note - unless we state otherwise in the summary, you need to talk to your doctor about joining a trial.
Cara took part in a clinical trial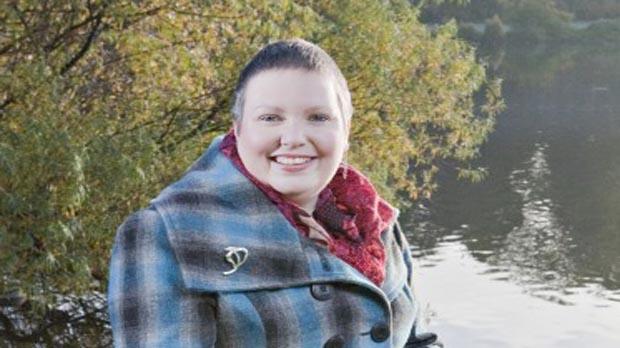 "I am glad that taking part in a trial might help others on their own cancer journey."