A trial looking at two different ways of joining the pancreas to the bowel during surgery for pancreatic cancer (PANasta)
Please note - this trial is no longer recruiting patients. We hope to add results when they are available.
This trial is comparing two ways of joining what remains of the pancreas to the bowel during surgery for pancreatic cancer.
This trial is recruiting people who are due to have a type of surgery called a Whipple's operation for suspected pancreatic cancer.
This trial is supported by Cancer Research UK.
More about this trial
If possible, doctors will remove pancreatic cancer with surgery. This is usually only possible for people with stage 1 cancer and some people with stage 2 .
One of the main types of surgery for pancreatic cancer is a Whipple's operation. This involves removing
The lymph glands in this area
Sometimes part of the stomach
The surgeon then needs to join the remaining part of the pancreas to the small bowel. Connecting two different parts of the body together during surgery is called an anastomosis

.
A possible complication of this surgery is leakage from the anastomosis. This is not normally serious, but it can mean a longer stay in hospital.
To make an anastomosis, the surgeon connects the pancreatic duct to a tiny hole made in the small bowel (duodenum). This can be done in different ways. Two standard methods commonly used by surgeons are the
Cattell-Warren method (the pancreas and small bowel are joined together around the outside by stitches which tack the two together)
Blumgart method (the connection is secured by stitches which roll the edges of the small bowel outwards around the pancreas)
In this trial, doctors want to find out
which method of anastomosis is better at reducing the risk of leakage
how long people live following their surgery
the length of time you stay in hospital
how often there are  problems such as infection
the impact on your quality of life
Who can enter
You may be able to join this trial if you are a patient at one of the hospitals taking part in the trial and all the following apply. You
Are due to have a 

Whipple's operation

 for suspected 

pancreatic cancer
Are at least 18 years of age
Are willing to use reliable contraception up until the day of your operation 

if there is any chance that you or your partner could become pregnant
You cannot join this trial if any of these apply.
Your doctor thinks you need to have a different operation to remove suspected pancreatic cancer such as removing the whole of the pancreas (total pancreatectomy) or removing the tail of the pancreas (distal pancreatectomy)
You have already had surgery to remove part of your pancreas or you have had surgery for chronic pancreatitis
You are taking part in another clinical trial looking at surgery to the pancreas
You are pregnant
Trial design
This is a phase 3 trial. The researchers need about 500 people to join and it is randomised. The people taking part are put into treatment groups by a computer. Neither you nor your doctor will be able to decide which group you are in. And you will not know which group you are in.
Everyone will have a Whipple's operation. People in one group have an anastomosis using the Cattell-Warren Method. People in the other group have an anastomosis using the Blumgart Method.
During your operation, your surgeon needs to take photographs of different stages of forming the anastomosis. These provide a record of the type of anastomosis carried out. It involves 3 photographs which are identified by a patient study number (rather than your name).
The researchers will ask your permission to look at a sample of your cancer that is removed when you have surgery and to take some photographs of your operation. The researchers will also ask for blood samples before your surgery and 5 days after your operation. If you agree, they will look at your blood samples to try to understand why some anastomoses leak and some do not.
If you don't want to give these blood samples for research, or have photographs taken and you don't want the trial team to look at your tissue sample, you don't have to agree to this. You can still take part in the main trial.
The trial team will ask you to fill out a questionnaire
Before your operation
The day you go home from hospital
After 3 months, 6 months and 1 year
The questionnaire will ask about any side effects and how you've been feeling. This is called a quality of life study.
Hospital visits
You have some tests before you have your operation. Many of these you would have had anyway in preparation for your surgery.
You will see a doctor who will examine you and ask you about your health and medical history. You also have some blood tests. This may be done on the day of your surgery, or as part of a separate visit to hospital.
The trial team will follow your progress while you are in hospital recovering from your operation and after you have gone home. While you are in hospital they will carry out various assessments, many of which you would have as part of your routine care following this kind of operation. These include
Recording infection or bleeding.
Measuring the amount of fluid being drained via tubes from your operation site (surgical wounds)
Seeing whether you are able to eat a normal diet
Checking how long you stay in hospital
After you go home, you go back to hospital for check ups with the trial team about 3, 6 and 12 months after your surgery. These will be arranged to coincide with your routine follow up visits. Any extra checks as part of this trial will only add about 10 minutes on to each visit.
The trial team will record your weight and collect information about any side effects of your surgery. They will check your blood sugar (for signs of diabetes) and check whether your body is able to break down and absorb fats and proteins from your diet.
Side effects
A common risk or side effect of a Whipple's operation is a leak from the connection between the pancreatic duct and the small bowel. It is unclear which kind of connection is better at reducing this risk.
Some people develop a collection of fluid (causing swelling) around their operation site. If this happens to you, you have tube (a drain) put in place to drain this fluid off.
People may no longer produce enough enzymes to help the break down and absorption of fats and proteins from your diet. If this is a problem, you will need to take enzyme supplements.
The side effects of surgery to remove pancreatic cancer also include
Infection
Bleeding
Blood clots in the legs or the lung
We have more information about having a Whipple's operation.
How to join a clinical trial
Please note: In order to join a trial you will need to discuss it with your doctor, unless otherwise specified.
Please note - unless we state otherwise in the summary, you need to talk to your doctor about joining a trial.
Supported by
Cancer Research UK
NIHR Clinical Research Network: Cancer
University of Liverpool
Other information
This is Cancer Research UK trial number CRUKE/13/019.
CRUK internal database number:
Please note - unless we state otherwise in the summary, you need to talk to your doctor about joining a trial.
Around 1 in 5 people take part in clinical trials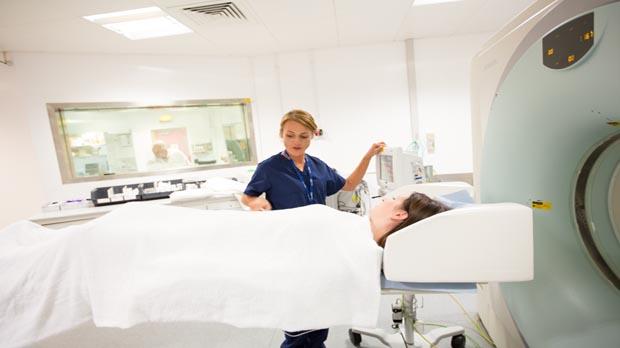 Around 1 in 5 people diagnosed with cancer in the UK take part in a clinical trial.