A trial looking at the MAGE-3 vaccine for advanced melanoma skin cancer (EORTC 16032-18031)
Coronavirus (COVID-19)
We know that this is an especially worrying time for people with cancer and their family and friends. We have separate information about coronavirus and cancer. Please read that information alongside this page. We will update that information as guidance changes.
This trial was looking at the new MAGE-3 vaccine for advanced melanoma that cannot be removed with an operation.
Melanoma is a type of skin cancer. Doctors usually treat it with surgery and sometimes with biological therapy, radiotherapy or chemotherapy. The MAGE-3 vaccine is a new treatment that doctors think may be useful for melanoma that has continued to grow following treatment.
Immune system cells can seek out and kill cancer cells but they often don't do this very well. Vaccines can help the immune system cells to recognise the cancer cells. The vaccine in this trial teaches immune cells to spot a protein called MAGE-3 found in cancers, particularly in malignant melanomas. To help the vaccine work, substances called 'adjuvants' are added to it. Two adjuvants called AS15 and AS02B were tested in this trial.
The aims of this trial were to find out
Whether the vaccine stimulates the immune system cells
Whether the vaccine slows down the growth of melanoma
Which adjuvant worked best
More about the side effects
Summary of results
The researchers found that that the MAGE-3 vaccine worked better with the AS15 adjuvant than with AS02B.
The trial recruited 75 people who had stage 3 or 4 melanoma with the MAGE-3 protein.
Half the people had the MAGE-3 vaccine with AS15 and half had the vaccine with AS02B. Side effects, such as a skin reaction at the injection site, were similar with both adjuvants.
There were more immune responses

in people who had the vaccine with AS15 than in people who had it with AS02B.
The melanoma didn't get any worse (stable disease

) for at least 4 months in 6 people who had the vaccine with AS15, and in 5 people who had it with AS02B.
When the researchers presented their results at a large cancer conference in 2008, they said the MAGE-3 vaccine with the AS15 adjuvant should be studied more.
We have based this summary on information from the team who ran the trial. The information they sent us has been reviewed by independent specialists (peer reviewed

) but may not have been published in a medical journal. The figures we quote above were provided by the trial team. We have not analysed the data ourselves.
How to join a clinical trial
Please note: In order to join a trial you will need to discuss it with your doctor, unless otherwise specified.
Please note - unless we state otherwise in the summary, you need to talk to your doctor about joining a trial.
Supported by
European Organisation for Research and Treatment of Cancer (EORTC)
NIHR Clinical Research Network: Cancer
Questions about cancer? Contact our information nurses
CRUK internal database number:
Please note - unless we state otherwise in the summary, you need to talk to your doctor about joining a trial.
Around 1 in 5 people take part in clinical trials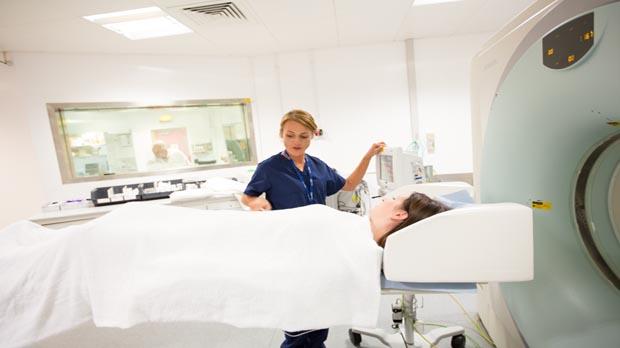 Around 1 in 5 people diagnosed with cancer in the UK take part in a clinical trial.