A trial comparing temozolomide with dacarbazine for advanced melanoma skin cancer (EORTC 18032)
This trial compared temozolomide with dacarbazine for people with advanced melanoma that could not be removed with an operation.
Doctors usually treat advanced melanoma with chemotherapy. The most commonly used drug is dacarbazine (DTIC). Another chemotherapy drug called temozolomide can also be helpful for this group of patients.
In this trial doctors compared dacarbazine with a higher dose of temozolomide, given more often than the standard dose.
The aims of this trial were to
See if temozolomide at a higher, more frequent dose worked better than dacarbazine for advanced melanoma
Find out more about the side effects
Summary of results
The trial team found that having higher dose temozolomide more frequently than the standard dose was no better than dacarbazine for people with advanced melanoma.
The trial recruited 859 people
Half had temozolomide
Half had dacarbazine
About 18 months after treatment had finished, the researchers looked at how long people lived for. They found there was no difference between the 2 treatment groups.
The main side effect for people in both groups was a drop in blood counts. This was slightly worse for the people who had temozolomide.
We have based this summary on information from the team who ran the trial. The information they sent us has been reviewed by independent specialists (peer reviewed

) but may not have been published in a medical journal. The figures we quote above were provided by the trial team. We have not analysed the data ourselves.
How to join a clinical trial
Please note: In order to join a trial you will need to discuss it with your doctor, unless otherwise specified.
Please note - unless we state otherwise in the summary, you need to talk to your doctor about joining a trial.
Supported by
Cancer Research UK
European Organisation for Research and Treatment of Cancer (EORTC)
NIHR Clinical Research Network: Cancer
Schering Plough
Other information
This is Cancer Research UK trial number CRUKE/04/017.
CRUK internal database number:
Please note - unless we state otherwise in the summary, you need to talk to your doctor about joining a trial.
Cara took part in a clinical trial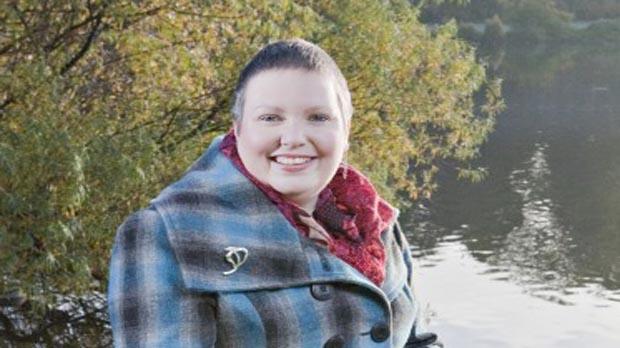 "I am glad that taking part in a trial might help others on their own cancer journey."