A trial looking at surgery for cervical cancer (SHAPE)
Please note - this trial is no longer recruiting patients. We hope to add results when they are available.
This trial is comparing two different operations for cervical cancer. It is for women with early stage cervical cancer who have a low risk of their cancer coming back. This trial is supported by Cancer Research UK.
More about this trial
Doctors often recommend that some women with early stage cervical cancer have an operation called a hysterectomy. Women usually have a radical hysterectomy. This involves removal of
The cervix
The womb
The upper vagina
All the tissues holding your womb in place
The lymph nodes around the womb
This is a successful treatment for many women. But some women may have long term side effects such as leaking urine or passing urine more often. Or their sex life may be affected. For example, sexual intercourse may be uncomfortable or painful due to shortening of the vagina or vaginal dryness.
Researchers think that some women may do just as well if they have less extensive surgery. They may only need a simple hysterectomy, this involves the removal of
The cervix
The womb
A small portion of the upper vagina
The lymph nodes around the womb
A simple hysterectomy may have fewer side effects in the short and long term.
The aims of this trial are to
Find out if a simple hysterectomy is as good as a radical hysterectomy in treating cervical cancer
To compare the side effects and quality of life following each operation
Who can enter
You may be able to join this trial if any of the following types of cervical cancer
Adenosquamous cell cancer of the cervix (a mixture of both adenocarcinoma and squamous cells)
As well as the above, all of the following must apply.
You cannot join this trial if any of these apply. You
Have had another type of cancer. You can still take part if you have had non melanoma skin cancer or carcinoma in situ of the cervix or lymphoma and some other types of cancer as long as these have been successfully treated and you have had no signs of any cancer in the last 5 years. Your doctors can advise you about this
Are pregnant or you still want to have children
If your surgery to remove your cancer is more than 5 months after your diagnosis
Are due to have (or have had) chemotherapy before your surgery
Trial design
This is an international phase 3 trial. The researchers need 200 women to join from the UK.
It is a randomised trial. The women taking part are put into treatment groups by a computer. Neither you nor your doctor will be able to decide which group you are in.
Women in one group have a simple hysterectomy and removal of pelvic lymph nodes
Women in the other group have a radical hysterectomy and removal of pelvic lymph nodes. This is the standard treatment
During your operation you have your pelvic lymph nodes removed (pelvic lymph node dissection). This is to check that the cancer has not spread to the lymph nodes and so reduce the chances of it being able to spread beyond the cervix. You then have your hysterectomy.
Your doctor or nurse will explain your operation and recovery in detail. You stay in hospital for about 3 to 5 days. You recovery will depend how fit and well you are and on the type of operation you had. This may take about 3 to 6 weeks.
After your operation your doctor may discuss further treatment with you to reduce the risk of your cancer coming back. This may be chemotherapy or radiotherapy or a combination of the two. These are standard treatments for cervical cancer and are not being looked at as part of this trial.
The trial team will ask you to fill out 2 separate questionnaires before you start treatment and on 5 different occasions over the following 3 years. They will ask you questions about your health and how your diagnosis and treatment has affected your quality of life. This is called a quality of life study. You will also be asked to fill out a questionnaire about your sexual health and how your treatment has affected your ability to have sex. This questionnaire is optional, you don't have to complete this if you don't want to.
Hospital visits
You will see the doctors and have some tests before you have your operation. The tests include
Physical examination
X-ray or CT scan of your chest
After your operation you go to hospital to have regular check ups. You see a doctor and you may have an X-ray or CT scan if they think this is necessary. Your first appointment is 1 month after your surgery, then
Every 3 months for the 1st year
Every 4 months in year 2
Every 6 months in year 3
Every year after that until the trial stops
Side effects
Doctors think that the side effects associated with a simple hysterectomy may be less frequent and less severe than a radical hysterectomy. There is a small risk of the cervical cancer coming back after a hysterectomy. This risk may be slightly lower following a radical hysterectomy compared to a simple hysterectomy.
The risks of having an operation include
Pain
Infection
Bleeding
Blood clots in the leg or the lung
You have pain relief immediately after your operation and while you are recovering. The doctors and nurses will monitor you closely for any side effects so that treatment can be given promptly if you need it.
After your operation you may have some short term difficulties with passing urine and opening your bowels. You may also experience some sexual problems, such pain or vaginal dryness. These problems are usually temporary although a small number of women may have these side effects in the long term.
Your surgeon will talk to you about the risk of other, rarer side effects.
How to join a clinical trial
Please note: In order to join a trial you will need to discuss it with your doctor, unless otherwise specified.
Please note - unless we state otherwise in the summary, you need to talk to your doctor about joining a trial.
Supported by
Cancer Research UK
Canadian Cancer Trials Group (formerly NCIC)
Experimental Cancer Medicine Centre (ECMC)
NIHR Clinical Research Network: Cancer
University College London (UCL)
Other information
This is Cancer Research UK trial number CRUK/13/015.
CRUK internal database number:
Please note - unless we state otherwise in the summary, you need to talk to your doctor about joining a trial.
Cara took part in a clinical trial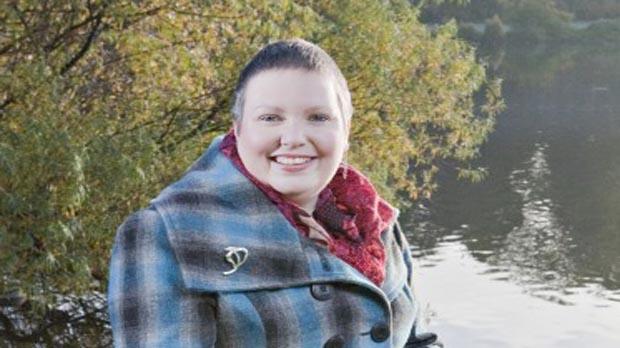 "I am glad that taking part in a trial might help others on their own cancer journey."