A trial looking at radiotherapy and chemotherapy for low grade gliomas (EORTC 22033-26033 Trial/MRC BR13)
Cancer type:
Brain (and spinal cord) tumours
This trial compared radiotherapy with chemotherapy as the first treatment for adults with low grade gliomas. This trial was supported by Cancer Research UK.
More about this trial
A low grade glioma is a type of brain tumour that is usually quite slow growing. Sometimes, if the tumour is very slow growing, you may not need treatment when a low grade glioma is first diagnosed.
When you do need treatment, you may have surgery to remove the tumour. If surgery is not possible, or if your specialist thinks you need additional treatment, they may suggest you have radiotherapy. But it can make problems such as memory loss worse.
Chemotherapy may help people with low grade gliomas. In this trial, the researchers were looking at a chemotherapy drug called temozolomide. They wanted to see if this was a better treatment than radiotherapy.
The aims of the trial were to
Find out if temozolomide was as good as radiotherapy for low grade gliomas
Learn more about the side effects
Summary of results
The trial team found that temozolomide wasn't any better than radiotherapy as a first treatment for low grade glioma.  
This was a phase 3 trial. It was a randomised trial. The 477 people recruited were put into 1 of 2 treatment groups by a computer
240 had radiotherapy
237 had temozolomide
After an average follow up of just under 4 years, the trial team found that between the 2 groups there wasn't a big difference in the number of people who were alive, or whose tumour had grown.
Overall the side effects of temozolomide were mild. The worst was a drop in blood cells causing an increased risk of infection, bruising and bleeding. This happened in 9 out of every 100 people (9%) who had temozolomide.  
The trial team concluded that temozolomide wasn't any better than radiotherapy for low grade glioma.
We have based this summary on information from the team who ran the trial. The information they sent us has been reviewed by independent specialists (peer reviewed

) but may not have been published in a medical journal.  The figures we quote above were provided by the trial team. We have not analysed the data ourselves.
How to join a clinical trial
Please note: In order to join a trial you will need to discuss it with your doctor, unless otherwise specified.
Please note - unless we state otherwise in the summary, you need to talk to your doctor about joining a trial.
Supported by
Cancer Research UK
European Organisation for Research and Treatment of Cancer (EORTC)
Experimental Cancer Medicine Centre (ECMC)
Medical Research Council (MRC)
National Institute for Health Research Cancer Research Network (NCRN)
Schering Plough
Other information
This is Cancer Research UK trial number CRUK/07/032.
If you have questions about the trial please contact our cancer information nurses
Freephone 0808 800 4040
CRUK internal database number:
Please note - unless we state otherwise in the summary, you need to talk to your doctor about joining a trial.
Rhys was only four years old when he was diagnosed with a brain tumour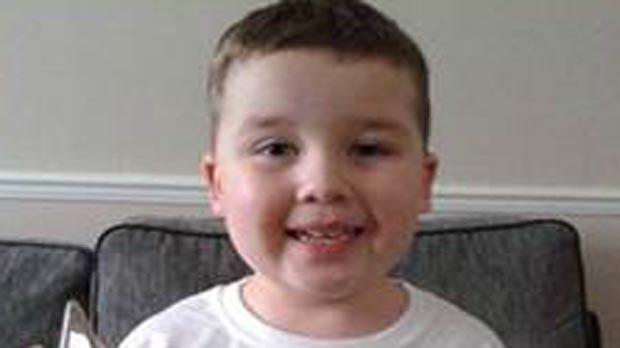 "He went through six operations and was placed on a clinical trial so he could try new treatments."