A trial looking at quality of life after bladder cancer (Q-ABC-QIS)
Please note - this trial is no longer recruiting patients. We hope to add results when they are available.
This study is for people whose bladder cancer has grown into or through the muscle layer of the bladder. This is called invasive bladder cancer.
More about this trial
Possible treatments for invasive bladder cancer include:
The aim of these treatments is to cure the bladder cancer. Research has shown that surgery and radiotherapy work as well as each other. But both treatments can have a significant impact on a person's daily life.
For example, when you have your cystectomy you might need a urostomy. This is when urine is diverted from the ureters to an opening on the surface of your abdomen (tummy). You then wear a bag over the opening to collect the urine. An operation like this can affect your social life and intimate relationships. 
Radiotherapy means that you can keep your bladder. But treatment to this area can cause diarrhoea and problems passing urine. These generally get better over the weeks and months following treatment. But a small number of people can have long term problems. This treatment also causes infertility in women and causes changes that can affect your sexual relationships.  
There are few studies that have compared the side effects of surgery and radiotherapy for invasive bladder cancer. And unfortunately, information about quality of life is not always collected in trials. Or not recorded that well. 
In this study, the researcher will carry out an in depth interview with:
people who have had these treatments for bladder cancer
some of the carers (friends or relatives) of those affected by bladder cancer
The aims of this study are to find out from patients and carers:
how they feel bladder cancer and its treatment has affected their quality of life
if there are any particular issues that are important to them
The results of this study will be used to help design a larger study looking at quality of life after bladder cancer. 
The results might help the study team to identify issues that are not routinely discussed at appointments, or in clinical trials. This might help to improve the care of patients and loved ones in the future.
 
Who can enter
The following bullet points list the entry conditions for this study. Talk to your doctor or the study team if you are unsure about any of these. They will be able to advise you. 
You may be able to join this study if all of the following apply. You
have bladder cancer that has spread into or through the muscle layer of the bladder (invasive bladder cancer) 
have had your bladder removed (cystectomy) or radiotherapy (with or without chemotherapy) with the aim of curing your disease, between 1 and 2 years ago
are at least 18 years of age
speak and understand English enough to take part in an in depth interview
You cannot join this study if your bladder cancer has come back (recurred) since you had treatment with surgery or radiotherapy.
Trial design
This study aims to recruit between 15 to 20 people following their treatment for bladder cancer. You might be asked to take part by your medical team at one of your follow up appointments.  
You have your interview with the study researcher. She is trained and experienced in carrying out interviews. It will take about an hour.
The interviewer will ask you a number of questions. For example:
how involved you felt in your treatment decision
whether you were offered a choice of treatments
what information you were given about your treatment or choice of treatments
what support your received before and after your treatment
The researcher will ask you how you think your cancer and treatment has affected your daily life. For example, she would like to know how your treatment has affected you emotionally. And whether you have any physical changes or side effects. 
The interview is audio recorded. You can choose to receive a short report of the findings of the study, once they become available. You receive these through the post or by email. 
The researcher will treat everything you tell them as confidential

. No one can link the results to you.
Hospital visits
You have your interview at your home or local hospital, whichever you prefer.
Side effects
Talking about your experiences might be upsetting. You can stop or pause the interview at any point. The researcher will do all they can to make you comfortable. 
After your interview, the study team or your clinical nurse specialist will be available to provide further support if you need it.
How to join a clinical trial
Please note: In order to join a trial you will need to discuss it with your doctor, unless otherwise specified.
Please note - unless we state otherwise in the summary, you need to talk to your doctor about joining a trial.
Supported by
Brighton and Sussex University Hospital
Pelican Cancer Foundation
Sussex Cancer Fund
CRUK internal database number:
Please note - unless we state otherwise in the summary, you need to talk to your doctor about joining a trial.
Charlie took part in a trial to try new treatments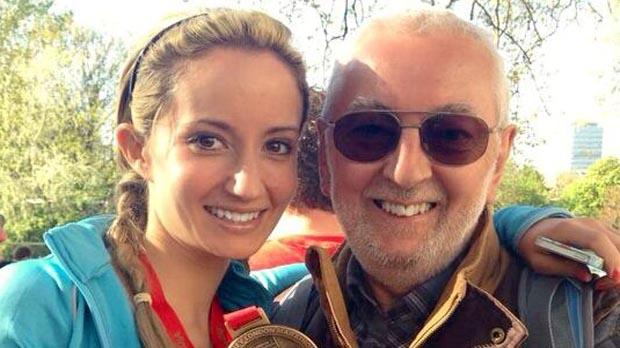 "I think it's really important that people keep signing up to these type of trials to push research forward."