A trial looking at nilotinib for newly diagnosed chronic myeloid leukaemia (ENEST1st)
Coronavirus (COVID-19)
We know that this is an especially worrying time for people with cancer and their family and friends. We have separate information about coronavirus and cancer. Please read that information alongside this page. We will update that information as guidance changes.
Cancer type:
Chronic myeloid leukaemia (CML)
This trial looked at nilotinib for people with newly diagnosed chronic myeloid leukaemia (CML) with the Philadelphia chromosome. 
This trial was also for people with CML that had a high level of a protein called BCR-ABL and whose leukaemia was in the chronic phase.
More about this trial
Doctors treat chronic myeloid leukaemia (CML) with a targeted cancer drug (a biological therapy) called imatinib. This often works well. But sometimes CML doesn't respond to imatinib or becomes resistant

 to it. And some people can't take it because of bad side effects. 
Doctors might try another targeted cancer drug called nilotinib. Nilotinib works in a similar way to imatinib, but may have more of an effect on the BCR-ABL protein.
In this study, researchers tried to find more about having nilotinib as a first treatment after being diagnosed with CML. 
They looked at the effect it had on the amount of Philadelphia chromosome and abnormal proteins in the blood. Because the more the levels go down the more likely there will be a good long term response to treatment.
The aim of this trial was to look at the response of CML to nilotinib as first line treatment

 after 18 months.
Summary of results
The team found that CML did respond well to nilotinib as a first line treatment.
This was a phase 3 trial. 1,089 people took part. Everyone had nilotinib.
Everyone had a sample (biopsy

) of bone marrow

 taken before starting treatment and then every 3 months. 
The team used these samples to look at the amount of a protein called BCR-ABL1 in the cells of leukaemia. They were looking for a deep molecular response. 
A deep molecular response means there is a very small amount of BCR-ABL1 in the leukaemic cells.  
After 18 months of treatment the team were able assess 1,052 people for a response. They found that 404 people had a deep molecular response.
The researchers think that a deep molecular response means the CML could be in remission

 for a longer period of time without treatment. This is called treatment free remission.
They also looked at the side effects people had. The most common were:
rash
itchy skin
headache
tummy (abdominal) pain
tiredness
feeling sick
hair loss
inflammation of the nose and throat
Although not part of the trial, the team recommended that people having nilotinib have regular blood tests to check the levels of sugar and certain fats (lipids) in their blood. The drug can cause high levels of both of these and it is important they are checked before and during treatment.
The trial team confirmed that nilotinib is useful as a first line treatment for people newly diagnosed with CML that has the Philadelphia chromosome. And they found that for some people it can mean they have a longer period of time without needing treatment.
We have based this summary on information from the research team. The information they sent us has been reviewed by independent specialists (peer reviewed

) and published in a medical journal. The figures we quote above were provided by the trial team who did the research. We have not analysed the data ourselves.
How to join a clinical trial
Please note: In order to join a trial you will need to discuss it with your doctor, unless otherwise specified.
Please note - unless we state otherwise in the summary, you need to talk to your doctor about joining a trial.
Questions about cancer? Contact our information nurses
CRUK internal database number:
Please note - unless we state otherwise in the summary, you need to talk to your doctor about joining a trial.
Charlie took part in a trial to try new treatments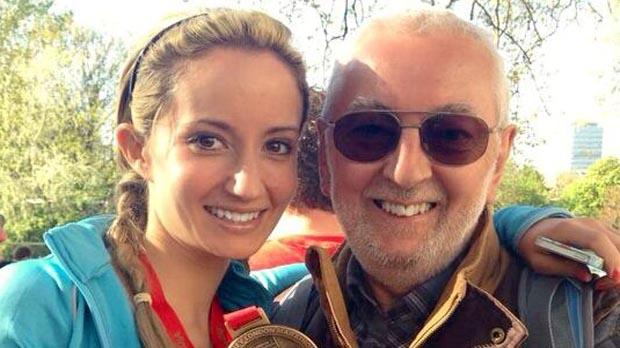 "I think it's really important that people keep signing up to these type of trials to push research forward."